Blunt Bird Non Contact Infrared Thermometer with CE Certificate
Infrared thermometer non contact type measures body temperature in just ONE SECOND with CE certificate ready to export to Hong Kong, Malaysia, Singapore, Thailand, USA, Europe and all other countries. Infrared thermometer wholesale enquiry welcome.

Product Characteristics :
- Ergonomic design, simple & generous appearance.
- Non-contact high precision, clean & sanitary measurement.
- Excellent adaptability to environmental, change & can be used in complex environments.
- One-click temperature switching, convenient & practical.
- Double 32 groups of memory storage, one-click query, simple & practical.
- Adjustment of temperature deviation to facilitate different user habits.
- Automatic shutdown function, no automatic shutdown operation within 20 seconds.


Measuring method : Non-contact type
Effective Distance : 5cm - 15cm
Measuring Range : Human Model 32.0°C - 42.9°C (85.9°F - 109.2°F)
Object Model 0°C - 100°C (32°F - 212°F)
Measurement Accuracy : Body Temperature ±0.2°C / 0.4°F
Object Temperature ±3.0°C / 37.4°F
Resolving Power : 0.1°C / °F
Working conditions : 10°C - 40°C (50°F - 104°F) Rh < 80% Non-condensing
Storage conditions : -25°C - 55°C (-13°F - 131°F) Rh < 80% Non-condensing
Power Supply : AAA Dry Battery
Power Waste : Shutdown status <10uW
Working condition <30mW
Low power indication : Voltage <2.5V
Memory : Double 32 group (Body temperature, Object temperature)
Display : Trichrome backlight
Temperature unit : Celcius / Fahrenheit
Auto power off : Within 20 seconds


Note : Battery will be removed for purpose of courier
Made in China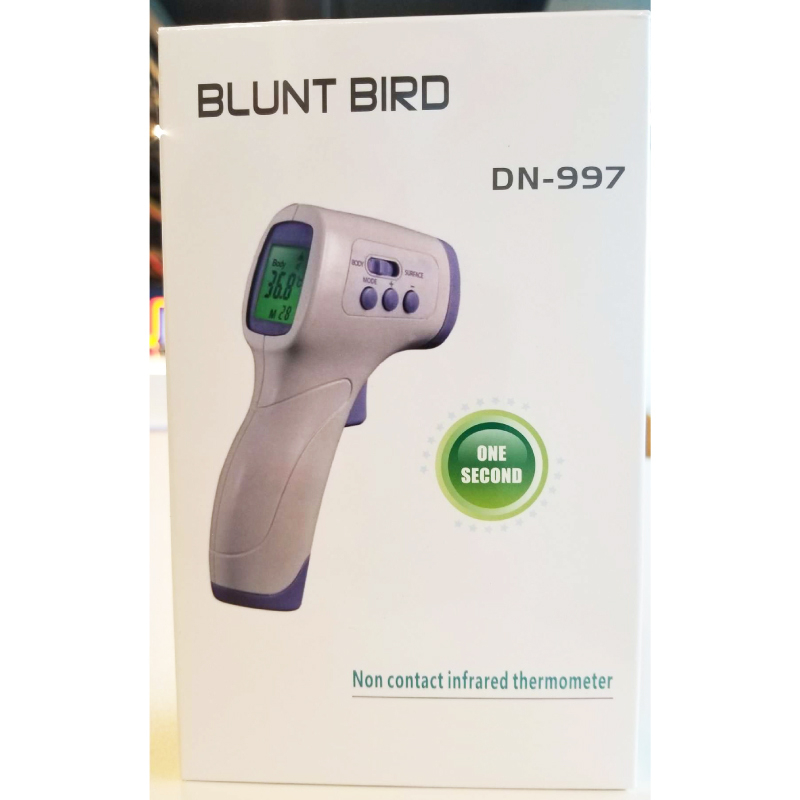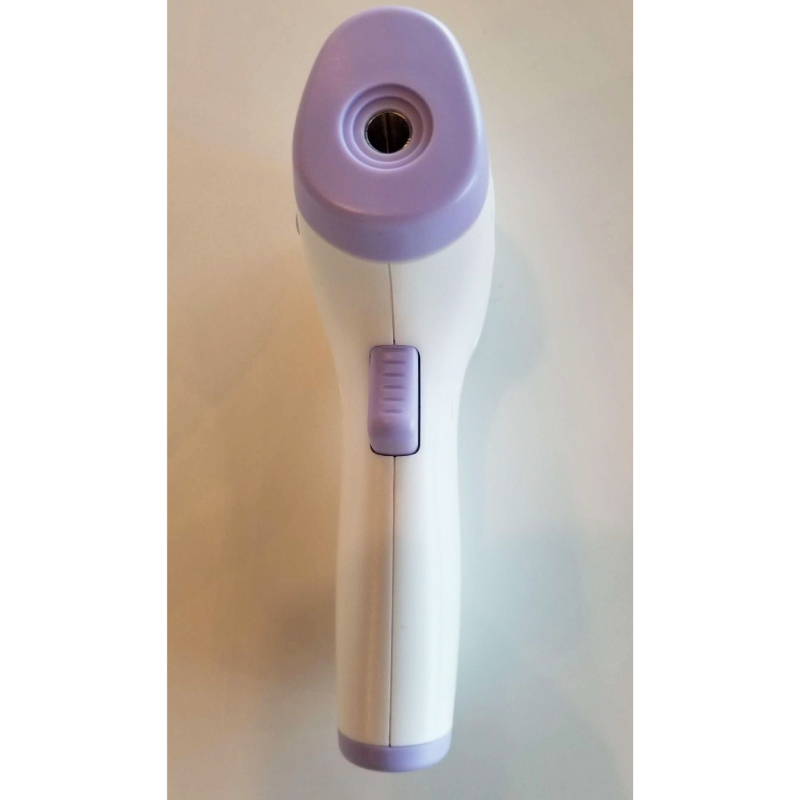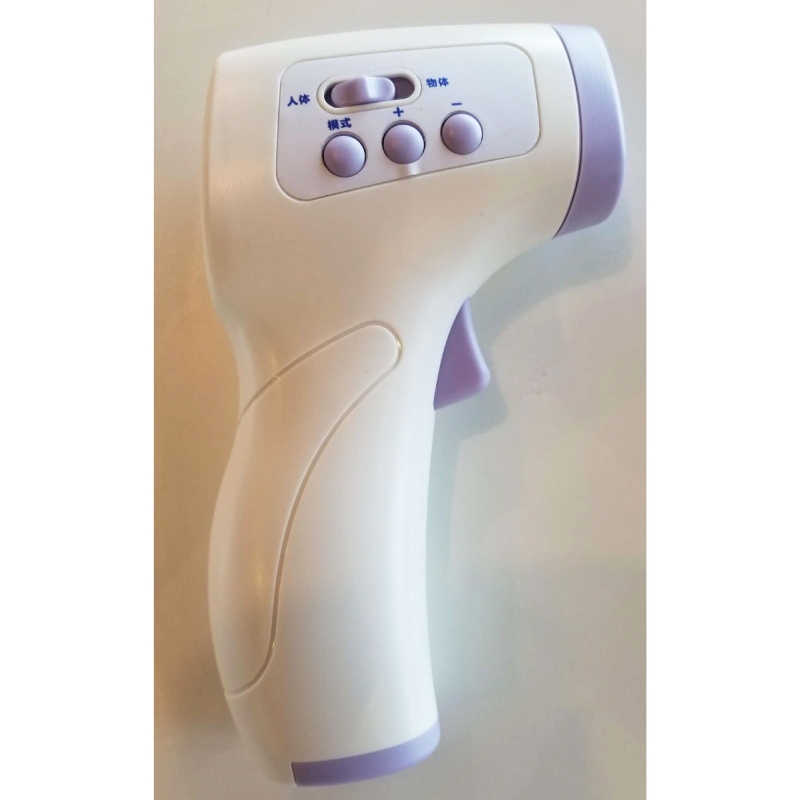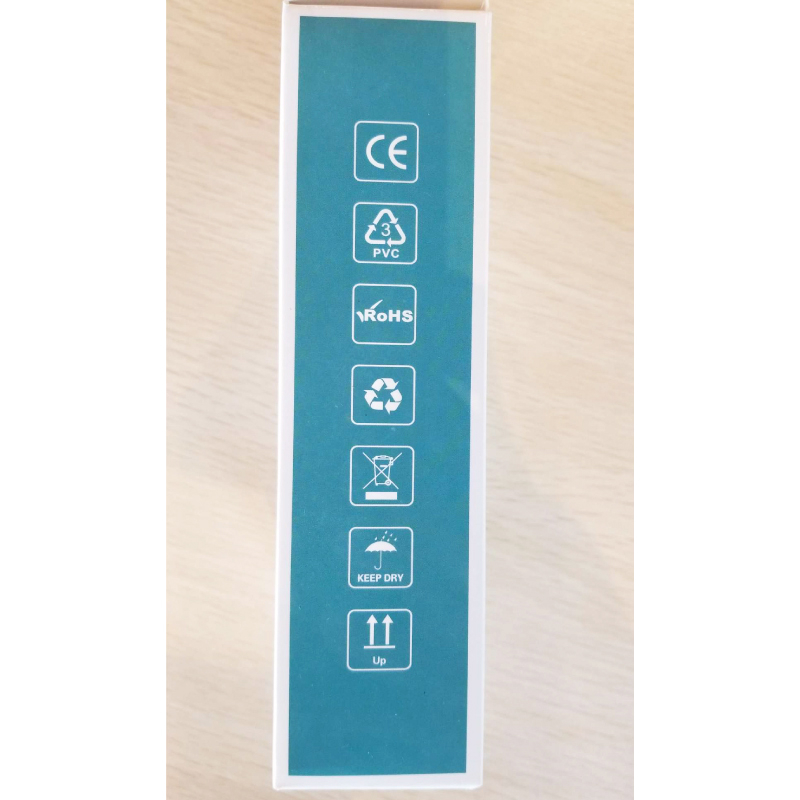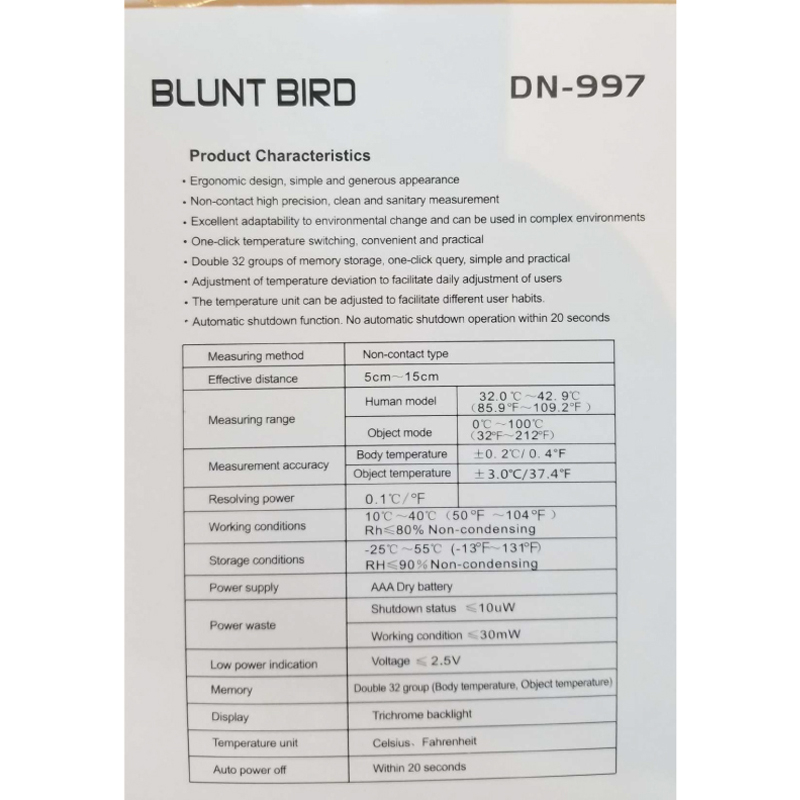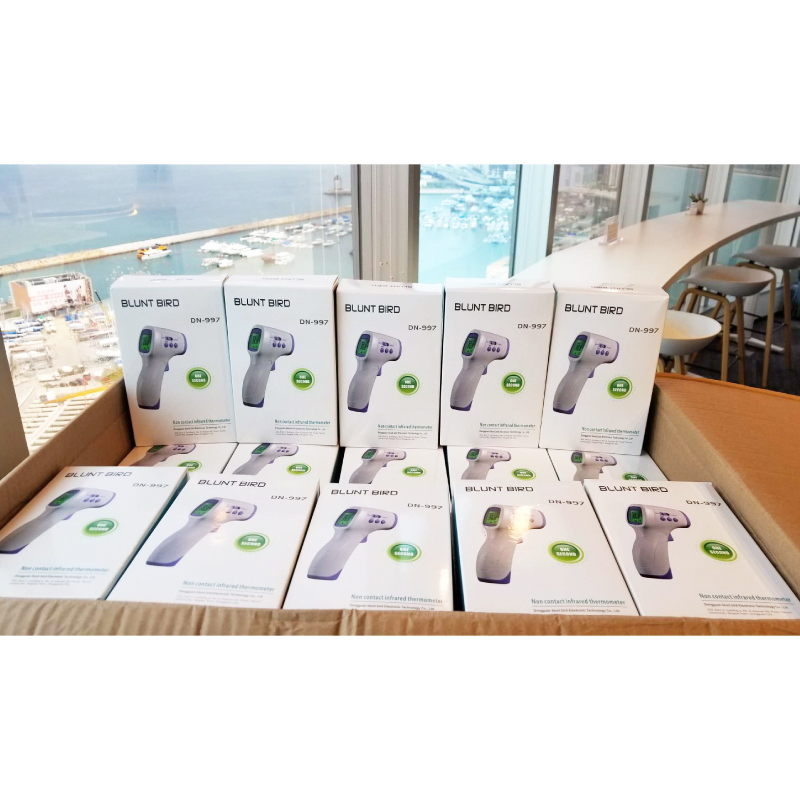 View 100% HB$ Deals terms & conditions
100% Good
Total 0 persons submitted
Excellent(100%)
Good(0%)
Poor(0%)
You can submit review too.
PriceUS$38.99 Blunt Bird Non Contact Infrared Thermometer with CE Certificate Sales Discount Shopping.