SKU:SK-II Whitening GenOptics Aura Essence - 50ml
Brand:SK-II
SK-II Whitening GenOptics Aura Essence - 50ml
From SK-II's whitening series that won over 580 beauty awards. In its history, GenOptics Aura Essence contains SK-II's latest breakthrough in whitening technology.
Re-coded with PITERA infused GenOptics Aura Complex, it reduces your skin's hidden and visible spot formations. Switch on your aura for skin that is radiant and brighter from within.
This lightweight, milky essence spreads easily and can be quickly absorbed into skin.
With a specially designed auto-fill dropper, one full drop will provide the optimal dosage for best results.
Benefits
Switch on your aura with GenOptics.
On the outside, skin looks flawless. But on the inside melanin is hard at work as UV rays cause it to cluster, rise to the surface, and cloud up skin.
But there's a bright side. Re-coded to pack the power and brilliance of Aura Complex, the GenOptics collection work to help reduce those spots.
From within, spot-less aura emerges. And destiny changes.
Ingredients
- GenOptics Aura Complex
This unique complex combines with SK-II's breakthrough in whitening technology designed to switch on your aura from within.
- PITERA
A concentrated formula of vitamins, amino acids, minerals, and organic acids for healthy-looking and radiant skin.
- De-Melano P3C
SK-II's unique whitening ingredient to work on the cause of spots & skin darkening.
- Inositol
Known to increase skin clarity.
Prunus Extract
- Extracted from prune fruits which contains antioxidants, vitamins and minerals beneficial for skin.
How to use
Step 1
Pump the dropper once into the palm of your hand to get the optimal dosage for one-time use.
Step 2
Smooth evenly over face.
Step 3
Apply more product on areas that need extra care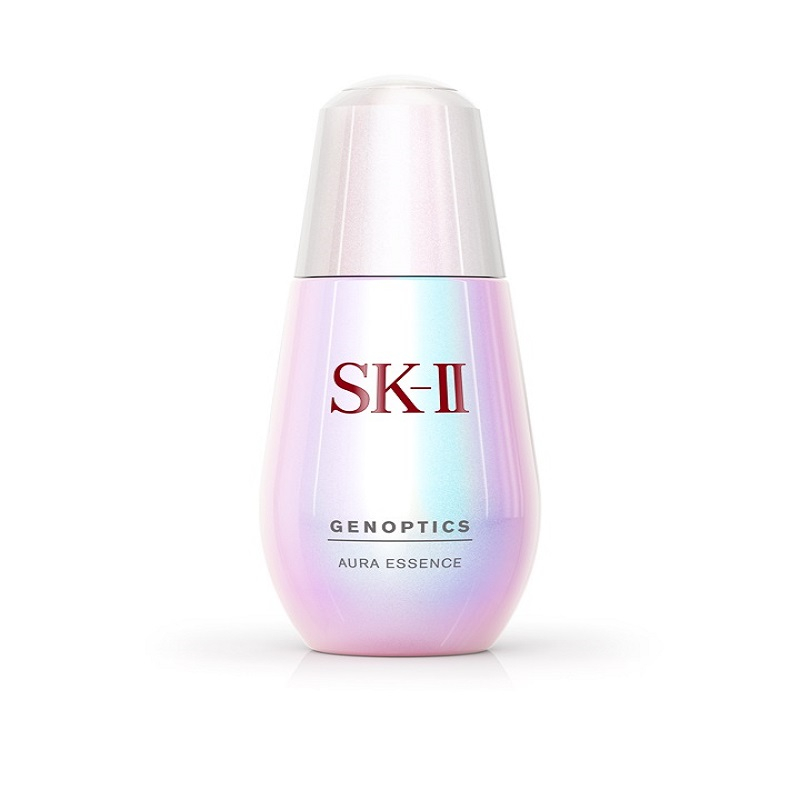 View 100% HB$ Deals terms & conditions
100% Good
Total 0 persons submitted
Excellent(100%)
Good(0%)
Poor(0%)
You can submit review too.
PriceUS$187.50 SK-II Whitening GenOptics Aura Essence - 50ml Sales Discount Shopping.