SKU:emmebi-italia-bionature-60-days-anti-hair-loss-tre
Brand:Emmebi Italia
Emmebi Italia Bionature 60 days anti hair loss treatment Home Kit
Size : 250ml + 3 x 20ml + 30pcs x 2

Made in Italy


60 Days Anti-Hair Loss Home Treatment set comes with
1. Bionature Growth Factor Shampoo 250ml
2. Bionature Intensive Serum 3 bottles x 20ml each (Day 1-20, Day 21-40, Day 41-60)
3. Bionature Growth Factor Patch 30s x 2 boxes

Formulated with 3HC STIMULATION COMPLEX, BioNature 60 Day Treatment uses an innovative technology: MOLECULAR BIOLIQUEFACTION®, which allows to recover 100% of the Plant Phytocomplexes in an Active and Bioavailable form, therefore highly effective. The effectiveness of the BioNature 60 Day Treatment system is due to several factors, not least the daily and simultaneous use of the Lotion and the Growth Factor Patch. The two products are formulated with the same active ingredients, among others Serenoa Repens, Bohemeria Nipononivea, Aloe Vera and different types of high-quality Essential Oils.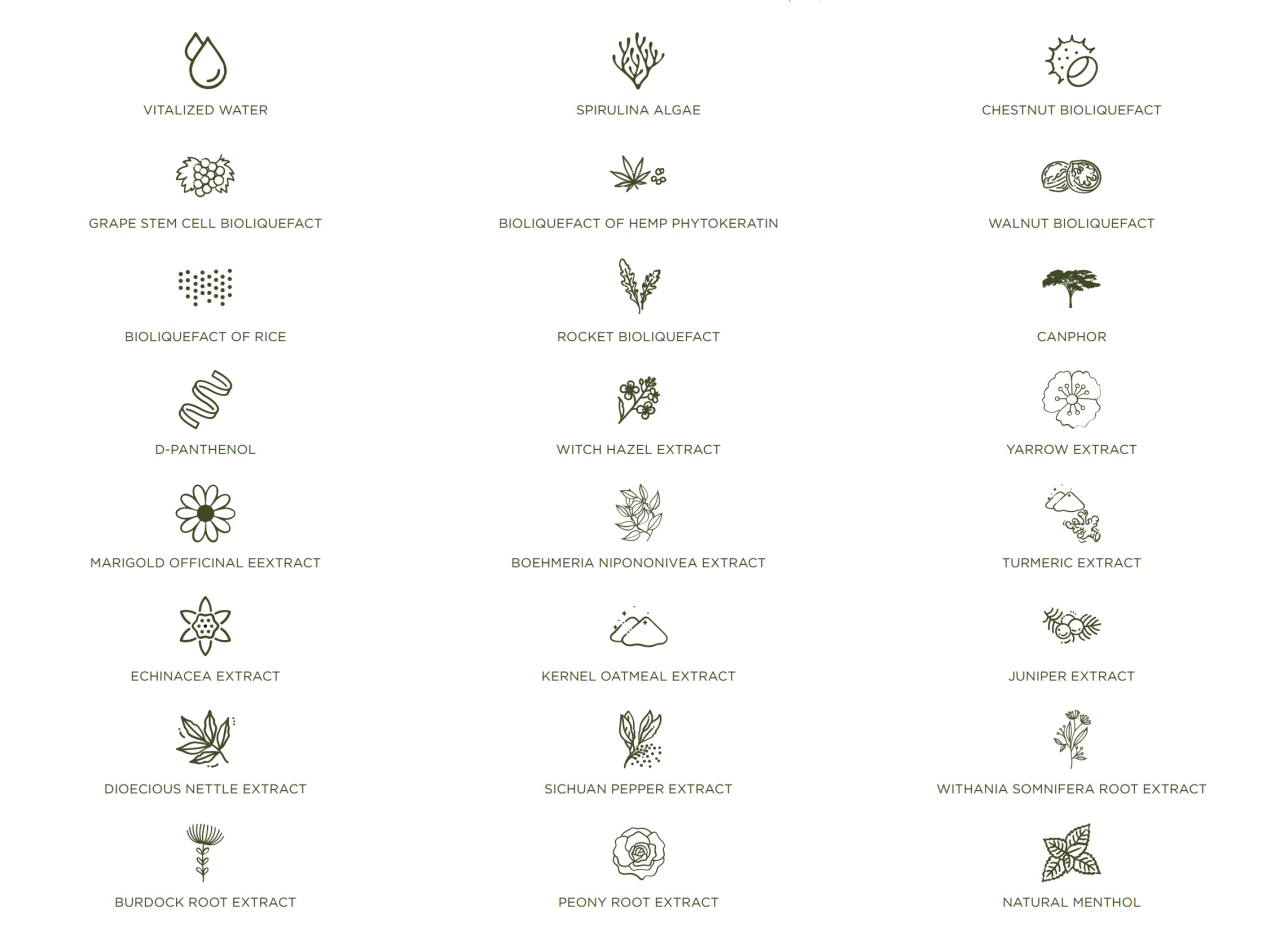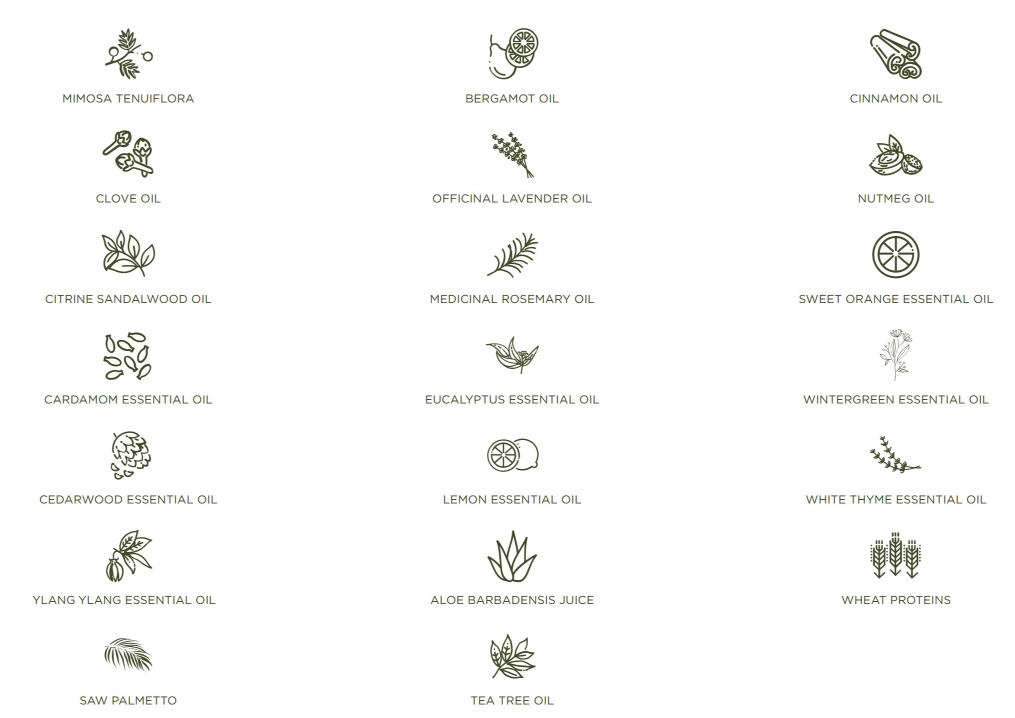 HIGHLIGHTS
- It reduces hair loss in just 3 weeks -21.3% in 21 days -38% in 60 days
- It stimulates the hair follicle dermal papilla (+ 70% in vitro test)
- It reduces hair loss (Telogen phase) in just 3 weeks -9.7% in 21 days / -13.1% in 60 days
- It prolongs the life span of the hair (Anagen/Telogen rate) + 32.4% in 60 days
- It increases the quantity of hair during the growth phase (+ 10.4% in vivo test)
HOW TO USE
1- Gently cleanse with bionature growth factor shampoo daily or as needed. Apply to damp hair, leave on a few minutes and rinse.
2- Apply bionature 60 day lotion every evening, preferably before bedtime. Bionature 60 day lotion can be used on both wet and dry hair. Spray on skin 6/7 sprays from a distance of 1/2 cm starting from the area where the hair is thinner, gently massage the product with fingertips making circular movements to promote the activation of blood circulation and then the penetration of the product. BIONATURE LOTION PHASE 1: FROM DAY 1 TO DAY 20 - Effect: improvement of scalp circulation, stimulation of the follicle and hair growth.
BIONATURE LOTION PHASE 2: FROM DAY 21 TO DAY 40 - Effect: awakening of the follicle, elimination of toxins.
BIONATURE LOTION PHASE 3: FROM DAY 41 TO DAY 60 - Effect: powerful antioxidant, protective anti-aging, deep toning.
3- Apply every evening preferably at the same time bionature patch growth factor. Wipe and dry the affected area between the neck and ear. Apply bionature growth factor patch carefully applying light pressure to ensure a perfect adhesion. Leave on for not less than 6 hours and up to 12 hours. The following evening apply bionature growth factor patch on the opposite side.
Beauty Tips from Our Experts
The treatment can be repeated several times a year according to real needs and it is possible to alternate it with the products indicated in the Bionature rituals for mild or seasonal falls.
PRODUCT SPECIFICATIONS
- 60 days of use
- Daily application
MAIN INGREDIENTS
A) Vitalized Water
- It allows for the large amount of active ingredients in the formula to remain pure, highly available and easily conveyed. This favors the rapid action of the cleansing power of the products, enhances the antimicrobial aspect and gives a high protection factor on both skin and hair. The constant use of the product made with Vitalized Water improves the most common anomalies of the scalp: it generates an intact hydrolipidic film, efficient in defending skin and hair from daily aggressions deriving from stress, pollution, UV rays.
B) Spirulina algae
- Spirulina (Arthrospira maxima) is a blue-green microalgae with a typical narrow and elongated shape, similar to a spiral. The dark green coloration is due to the high content of chlorophyll. A millenary organism, today it is mainly cultivated in artificial lakes of regions with suitable climate, such as China and Mexico. Spirulina seaweed prevents hair loss, moreover, being rich in copper, iron and B group vitamins, it serves to regenerate weakened and debilitated hair by promoting the development of tone and shine.
C) Chestnut Bioliquefact
- Chestnut Bioliquefact is an active ingredient specifically developed to be used in Hair Care treatments, it is obtained from certified organic Italian chestnuts. The specific composition of Chestnut Bioliquefact allows it to form a film on the hair which is able to repair damage by mending the cuticles. This process of repair and coating is also very important in order to prevent water loss, especially after using a straightener, and therefore keeps the hair more hydrated and healthy.
D) Grape Stem Cell Bioliquefact
- Coming from unripe grapes grown in Emilia Romagna, they protect skin cells from oxidation, premature aging and reduce skin thinning. They deeply restructure the hair, making it thicker and full-bodied. Excellent cosmetic adjuvant of the physiological growth of the hair.
E) Bioliquefact of Hemp Phytokeratin
- Phytokeratin from Hemp seeds obtained with Bioliquefaction technology. Rich in fiber and nutrients, hemp seeds contain a perfect mix of gamma linolenic acid, phytosterols, B vitamins, chlorophyll and minerals. All these elements give this active ingredient a strengthening, toning and elasticizing power on the hair, especially during seasonal changes, when it appears brittle, dull and is more prone to hair loss.
F) Walnut Bioliquefact
- From Italian walnuts grown in the Veneto region, it has antioxidant, astringent, protective properties and is a natural conditioner.
G) Bioliquefact Of Rice
- Rice phytokeratin obtained with Bioliquefaction technology. Restorative, antistatic and nourishing power.
H) Rocket Bioliquefact
- From rocket grown in Italy, this extract is obtained through Bioliquefaction technology and is able to stimulate the production of glutathione, endogenous antioxidant of the cells. It also has an emollient and protective action.
I) Canphor
- Natural camphor is extracted from adult camphor plants, a tree native to East Asia that can live for more than a thousand years. It performs a cooling and anti-itch action. It has invigorating and antiseptic properties.
J) D-panthenol
- Helps hair stay healthy by improving subcutaneous circulation and reducing hair loss. Increases the life cycle of melanin in the hair, preserving it from canizie (greying). Hydrates and restores the hair structure in depth.
K) Witch Hazel Extract
- Its numerous properties were already known by the natives of America who used it as a cicatrizant, later its properties against sunburns and its decongestant effect on eyes were known. It fights free radicals, it is emollient and contrasts redness.
L) Yarrow Extract
- Also known as "sanguinella grass" or "soldier's grass", is a type of herbaceous and perennial plant. For external use, this plant boasts of anti-inflammatory, astringent, firming, anti-redness and anti-seborrheic properties.
M) Marigold Officinal Eextract
- Calendula is a herbaceous plant native to Egypt, which has multiple medicinal properties. The best known is Calendula officinalis, which grows in gardens, lawns or gravelly areas. The yellow-orange flowers make it resemble a large daisy. Emollient, soothing, healing, antiseptic and anti-inflammatory.
N) Boehmeria Nipononivea Extract
- Plant extract of plant native to Japan, similar to wild nettle, which thrives on forested soils. It acts on the enzymes responsible for baldness.
O) Turmeric Extract
- Turmeric is a spice obtained from the dried and ground rhizome of Curcuma longa, a perennial herbaceous plant originating from South-Eastern Asia. Widely used in cooking, especially in India, turmeric is also used in cosmetics, for its anti-inflammatory, antioxidant and anti-aging properties. Turmeric is also an excellent sebum-regulator and it is rich in vitamin C.
P) Echinacea Extract
- Man has been using Echinacea for centuries, maybe millennia: it is native to the North American continent and the first ones to discover it were the Native Americans. These people were well aware of the medicinal virtues of the plant and used it to heal snake bites, superficial cuts, insect stings and toothache. On the hair and scalp it has important antiseptic and anti free radical properties.
Q) Kernel Oatmeal Extract
- This colloidal oat extract has a protective, moisturizing, antioxidant and soothing.
R) Juniper Extract
- The Romans used it to flavor meat, in the Middle Ages it was considered miraculous, today it is used in dermo-cosmetics as well as in the distillation of gin liquor. Tonic, energizing, decongestant, it is an excellent ally for the skin.
S) Dioecious Nettle Extract
- Already in ancient Greece it was harvested before spring in order to have time to dry it and use it against hair loss, typical of the period of change of season, and also to strengthen nails. Rich in potassium, phosphor, iron, vitamins A and C and calcium, it has an antimicrobial, sebum regulating, toning and re-mineralizing effect.
T) Sichuan Pepper Extract
- Used in the East as a spice, Sichuan Pepper is a plant which also has pharmacological properties. Perennial plant native to China, where it has been used for thousands of years for its anti-itching and pain relieving action on the skin.
U) Withania Somnifera Root Extract
- Withania Somnifera, also known as Indian Ginseng, is one of the most important drugs of Ayurvedic medicine, the traditional Indian medicine thanks to which nowadays also we Westerners can benefit from the effects and properties of this miraculous plant. It has stimulating, anti-stress, antimicrobial and anti-inflammatory properties. A very valid help for our psychophysical health.
V) Burdock Root Extract
- Anyone walking in nature can find burdock along roadsides, on walls and fences. In folk medicine, burdock root is primarily used for medicinal purposes. Even today, burdock root is used to prevent hair loss, scalp desquamation and eczema. The antiseptic components, mucilage and essential oils of burdock root have a sebum-regulating and stimulating effect on the circulation of the scalp, which is strengthened as a result.
W) Peony Root Extract
- Longevity, iridescent beauty and pleasing scent: these are the three fundamental elements that have made peony the queen of flowers in the Celestial Empire, China. The roots of this plant appear fleshy and, because of the presence of some chemical compounds, they are used in phytotherapy. In particular, it has a strong soothing and protective power on the skin.
X) Natural Menthol
- The main properties of menthol is its immediate cooling effect, due to the activation of receptors that react to skin temperature. In addition to the refreshing action, it is calming and invigorating, protecting the skin from irritation.
Y) Mimosa Tenuiflora
- Mimosa Tenuiflora is commonly referred to as the "Skin Tree". The total extraction of its bark acts as a regenerator of epidermal tissue, is antioxidant, soothing, antiseptic.
Z) Bergamot Oil
- Bergamot essential oil is obtained from the rind of the fruit, through a process called cold pressing. Especially appreciated for its sebum-balancing characteristics, it carries out an antiseptic, toning and stimulating action.
AA) Cinnamon Oil
- Cinnamon oil has antioxidant power and stimulates scalp circulation. It also has astringent and antiseptic properties.
AB) Clove Oil
- This spice comes from Asia: it is, more precisely, the dried buds of the Eugenia caryophyllata plant. In the past, it was a very precious spice, almost as expensive as gold. This oil has a disinfectant, antiseptic and antibacterial action.
AC) Officinal Lavender Oil
- Lavender is a herbaceous plant, perennial and very fragrant native to the Mediterranean. It has antiseptic, antispasmodic and sedative properties.
AD) Nutmeg Oil
- Nutmeg is the seed of Myristica Fragrans, tropical evergreen tree native to Indonesia and New Guinea. It produces fruits similar to peaches. This plant is known for its particular smell and taste, due to the presence of an aromatic oil. It has always been used in cooking, used since the past in pharmaceutical preparations and it is also famous for its use in cosmetics for hair. Nutmeg oil has a stimulating action and acts as an anti-frizz agent helping hair to be shinier and to be more easily styled.
AE) Citrine Sandalwood Oil
- Citrine Sandalwood is an evergreen shrub native to southern Asia, particularly common in Indonesia and Karnataka. The wood of this plant has been used since ancient times in Indian religious rituals. Widely used in ayurvedic medicine and phytotherapy, it has dermopurifying, bactericide and sedative properties.
AF) Medicinal Rosemary Oil
- Among its various components, we must focus on rosmarinic acid, which has the ability to inhibit free radicals responsible for cellular oxidation, that is, aging. Rosemary oil is dermopurifying, astringent, antimicrobial. Ideal in the formulation of shampoos against dandruff and hair loss.
AG) Sweet Orange Essential Oil
- Sweet Orange Essential Oil is obtained by cold pressing the rind of the ripe fruit of the Sweet Orange plant. Excellent relaxant that helps to overcome stress, anxiety and fatigue. Deodorant, disinfectant, calming.
AH) Cardamom Essential Oil
- In cooking, it is indicated as the "queen of spices", but it also has numerous benefits for our health, for skin and hair and it is widely used in aromatherapy. In particular it acts against scalp irritations, keeps hair healthy and light and acts as a fungicide.
AI) Eucalyptus Essential Oil
- Balsamic and decongestant, it calms skin irritations. Antiseptic, it carries out an effective antibacterial action. Toning, it makes the skin more elastic. It also carries out a purifying and deodorant action.
AJ) Wintergreen Essential Oil
- This plant is a shrubby evergreen belonging to the Ericaceae family, native to North America. It blooms from June to July with white bell-shaped flowers, which give way to edible red berries. The leaves are used to produce a therapeutic essential oil with a sweet and fresh scent, similar to mint, with calming, pain relieving and relaxing properties.
AK) Cedarwood Essential Oil
- Cedarwood essential oil is obtained from Cedrus atlantica, a plant of the Pinaceae family. It favors anchoring to the ground and this action is also carried out towards the hair root.
AL) Lemon Essential Oil
- Obtained by squeezing the peel of Lemon, has an absorbent, astringent, antioxidant and deodorant. It also acts as an antiseptic and anti-inflammatory.
AM) White Thyme Essential Oil
- Thyme is an aromatic plant typical of Mediterranean climates. Thyme essential oil, distilled in steam current from the leaves and flowering tops, has stimulating, antibacterial and expectorant qualities. It is not only able to thoroughly clean the scalp, limiting the secretions of sebum, but it is also able to calm the reddened and itchy skin of those who suffer from seborrheic dermatitis and to restore vigor, elasticity and shine to fragile hair.
AN) Ylang ylang Essential Oil
- The essential oil of ylan ylang is a product very much used in the cosmetics field for its strengthening and sebum regulating properties. It is an essence with a very intense and sensual scent, also used for its relaxing action on the nervous system and for its aphrodisiac properties. Effective in combating hair dryness, often caused by the use of straighteners and hairdryers at high temperatures or by atmospheric agents such as sun and wind.
AO) Aloe Barbadensis Juice
- This plant is commonly referred to as the "silent healer" for its remarkable beneficial properties. It possesses moisturizing, healing, soothing, and anti-redness properties.
AP) Wheat Proteins
- Wheat proteins have a strong affinity with hair keratin and are able to act directly on the structure of the hair fiber: they attach themselves to the surface of the hair, "fill in" the damaged areas and seal the cuticles. The perceived effect is extreme softness and shine.
AQ) Saw Palmetto
- Saw Palmetto is a small palm tree from which an extract that is useful in fighting hair loss is obtained. A species of small size, having large fan shaped leaves and small yellow flowers which form large inflorescences. The fruit used to obtain the extract used in cosmetics is a small dark colored drupe. It acts by stimulating different mechanisms of action involved in the maintenance of the anagen phase, therefore of hair growth.
AR) Tea Tree Oil
- Also known as Melaleuca Oil, Tea Tree Oil has as its main characteristic an extraordinary antibacterial and anti-inflammatory power; in trichology it is mainly used in situations related to the excessive activity of sebaceous glands and in case of dry skin. The benefits it offers are really numerous and range from promoting hair growth to the reduction of dandruff and a greater shine of the stem.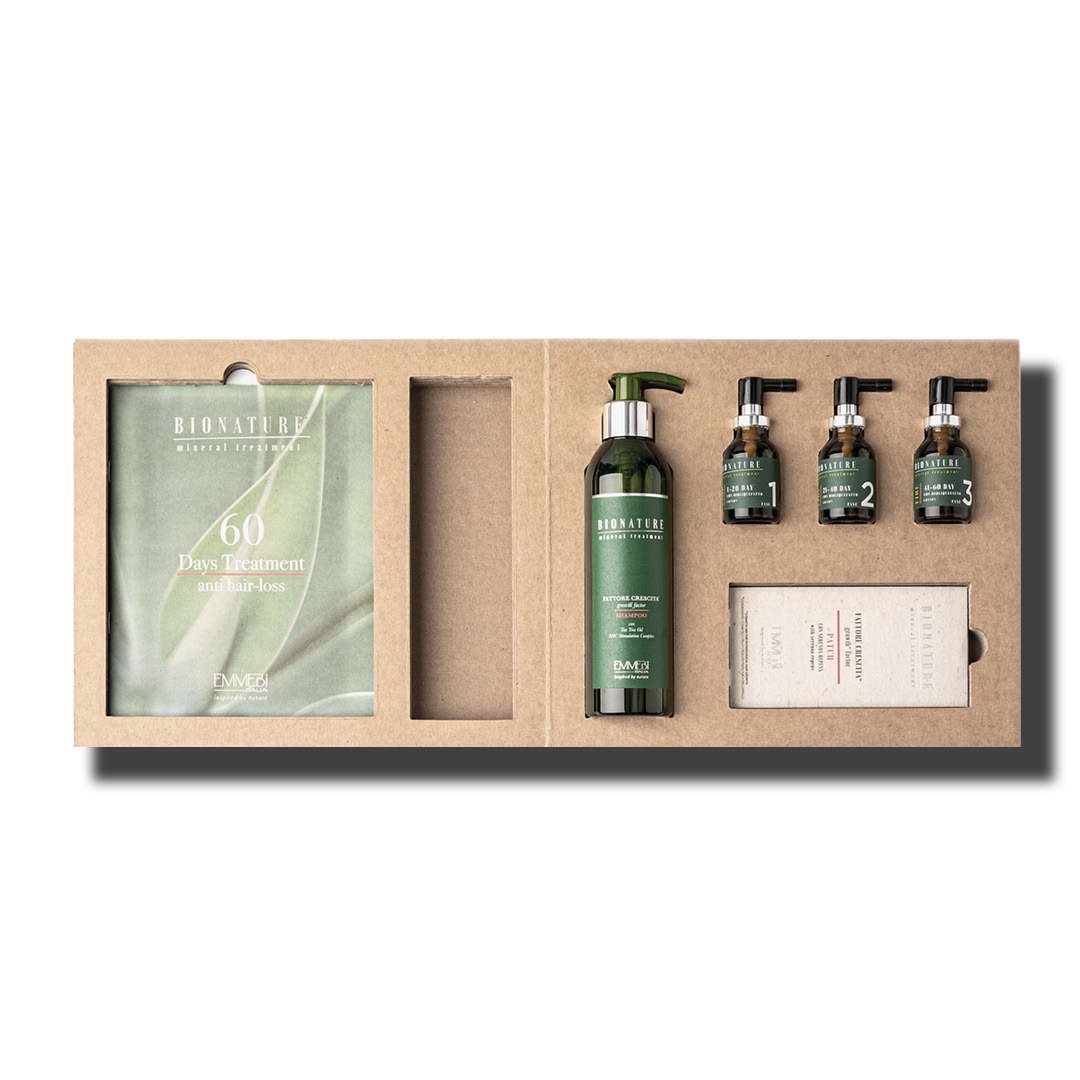 View 100% HB$ Deals terms & conditions
100% Good
Total 0 persons submitted
Excellent(100%)
Good(0%)
Poor(0%)
You can submit review too.
PriceUS$403.20 Emmebi Italia Bionature 60 days anti hair loss treatment Home Kit Sales Discount Shopping.