SKU:Kiehls001-500ml
Brand:Kiehl
Kiehl's Calendula Herbal Extract Alcohol-Free Toner 125ml 250ml 500ml
Gently cleanse and refresh skin with this Kiehl's Classic
This effective toner is formulated with select herbal extracts to gently cleanse and soothe normal to oily skin types without the use of alcohol or harsh synthetic drying agents. Our Calendula Herbal-Extract Toner may be used to soothe and improve problem areas.
Cool Kiehl's Fact: The calendula petals in our unique formula are still inserted by hand in the Kiehl's apothecary tradition to assure the most efficacious formula
Ingredient-
Calendula
Calendula is extracted as an oil from the common marigold flower. Its mild properties make it ideal for use on all oily skin types including sensitive skin. Soothes skin and is especially beneficial for delicate skin.
Allantoin
Allantoin is a compound that is found in Comfrey Root. The comfrey plant is a hairy perennial Eurasian herb long used in herbal medicine. Known to be a bacteria inhibitor, Allantoin can soothe and reduce inflammation in various product formulations.
Great Burdock
Great Burdock is a gentle, natural ingredient known for centuries to help improve dry skin.
How to Apply:
Moisten a sterile cotton pad with toner, and apply to skin in areas where needed, avoiding the eye area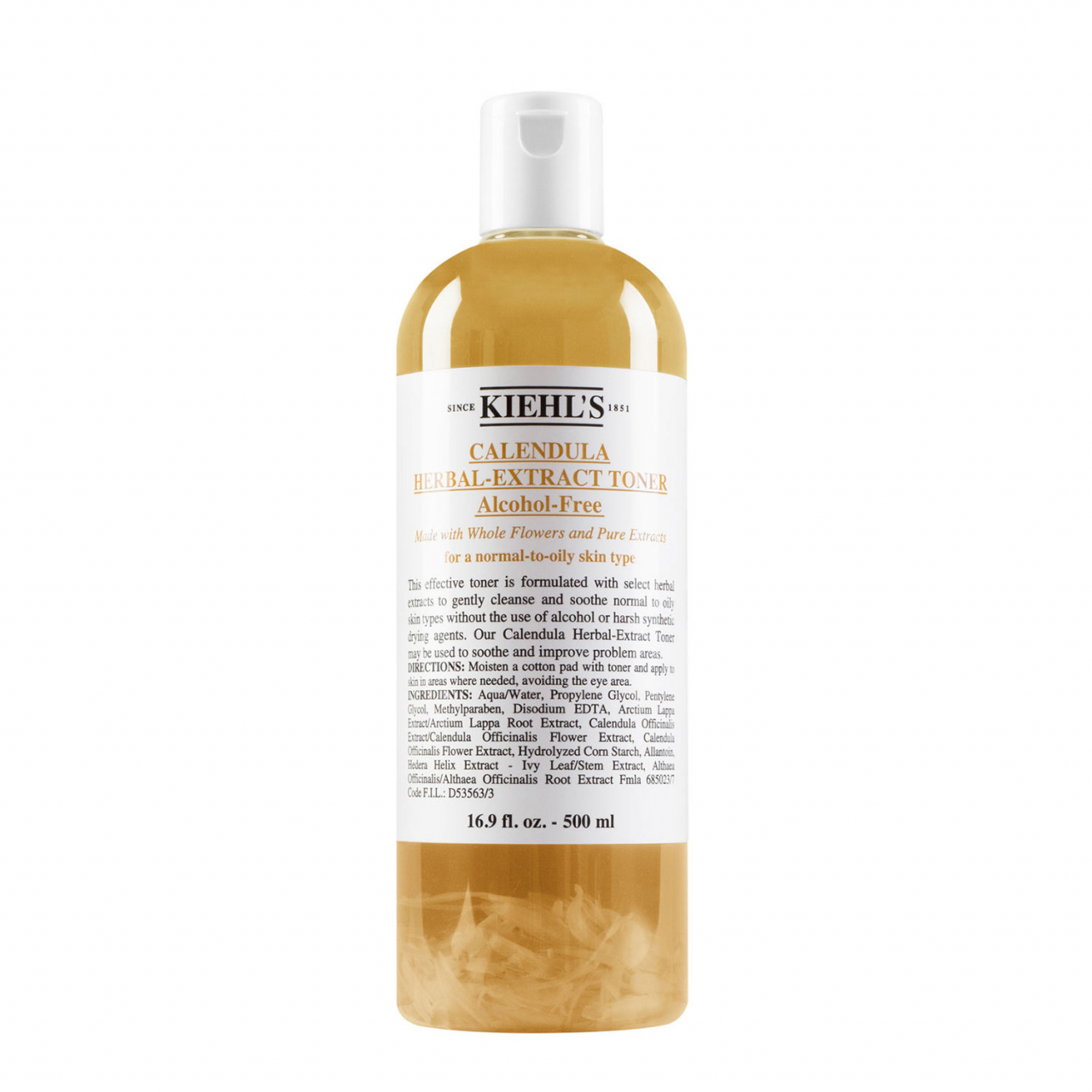 View 100% HB$ Deals terms & conditions
100% Good
Total 0 persons submitted
Excellent(100%)
Good(0%)
Poor(0%)
You can submit review too.
PriceUS$56.39 Kiehls Calendula Herbal Extract Alcohol-Free Toner 500ml Sales Discount Shopping.