SKU:KBA-400
Brand:Kokando
Kokando Byurakku A 400 Tablets
Product Features
Bisacodyl, the main ingredient of this medicine, activates the peristaltic movement of the intestine by stimulating large intestine mucous membrane to promote defecation.
It works on you faster and more effectively than constipation medicine with herbal medications.
Recommended for those who want to get rid of stubborn, chronic constipation. Also good to take this medicine with vitamin B1 supplement to enhance intestinal movement.
How to Use
Take single dose with water without chewing before going to bed.
Use a smaller amount of medicine at the beginning and adjust the amount according to your condition.
[Age: single dose: number of days taken]
Adult (15 years old and over): 2 to 3 tablets: 1 time
11 years old to under 15 years: 1 or 2 tablets: 1 time
Children under the age of 11 cannot take this medicine.
Component
3 tablets contain
Bisacodyl [2- (4,4'-diacetoxydiphenylmethyl) pyridine]
· · · · 15 mg
As additives, lactose hydrate, cellulose, crospovidone,
Methacrylic acid copolymer S, methacrylic acid copolymer LD, sodium lauryl sulfate,
Polysorbate 80, hypromellose, triethyl citrate, talc, white sugar,
gum arabic, titanium oxide, macrogol, povidone, carnauba wax,
It contains magnesium stearate, red No. 3.
Efficacy
Constipation. Relaxation of the following symptoms accompanying constipation: heavy head feeling, hot flashes, skin irritation, eruptiona pimples, anorexia (loss of appetite), abdominal distension, intestinal abnormal fermentation, hemorrhoids
Storage and Handling Precations
(1) Keep in a cool place with less humidity away from direct sunlight
(2) Keep out of reach of children
(3) Do not move the content of the product to other container to avoid misuse and to maintain quality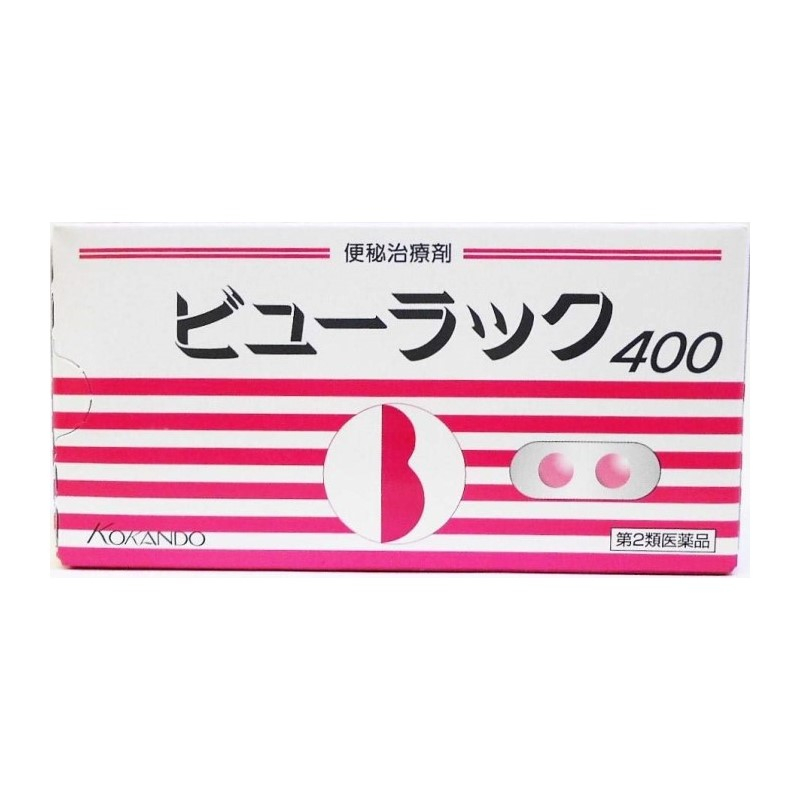 View 100% HB$ Deals terms & conditions
100% Good
Total 0 persons submitted
Excellent(100%)
Good(0%)
Poor(0%)
You can submit review too.
PriceUS$10.45 Kokando Byurakku A 400 Tablets Sales Discount Shopping.