SKU:PMK-3000
Brand:Pensonic
Pensonic Mosquito Trap UFO PMK-3000
The New Concept Inhalation Mosquito Killer
- 360 Degrees of 365mm Wavelength Attracts Mosquitoes with LED Light Sources without Blind Spots.
- The aerodynamic system makes The Powerful Suction Force
- More Strong Suction Force 11 Blade turbo fan makes very powerful suction force to catch mosquitoes effectively.
- Easy to clean and dispose of caught mosquitoes Detachable Mosquito Container
- Simple and Smart Intelligent Light Control Technology
Intelligent Light Control during Day and Night - If you press the light control button when the product is turned off, it turnes to be in intelligent light control mode.
(In Order to check if the light control mode is on in the bright place, use your hand to cover the light sensor to see if the product operates and vice versa)
- The Three Types of Lamp Mode
Mosquito Trapping Mode: 365mm wavelength of light from the CCFL light source maximizes the ability to attact mosquitoes.
Table Lamp Mode: It is good to be used as a bright table lamp and a breastfeeding lamp.
Mood Lamp: Mood lamp mode can be used while you are sleeping for your comfortable deep sleep.
- Silent and Noiseless Design
- Safe to Use Different Types of Power Sources
- Flexible Working Place
It can be used as a portable battery. Available outdoors as well (in camping)
How to Use:
The Proper use of the product will improve the effect
- Human scents attract mosquitoes more than the light does, so place the device away from human for enhanced effect.
- Place the device in open area where the light can spread well.
-It is more efficient in dark area.
-If you want to use it before going to bed, let the device operates for 30 to 40 mins in a bedroom with no lights, making sure nobody is in the room and the door is closed.
- Avoid wind from fans and/or air conditioners.
- The best height to place the device is about 1 meter from the floor.
- It's recommended to operate in both day and night time in order to improve the effect.
- The power consumption is very low as 4W.
- The caught mosquitoes can come out back from the device, so make sure to remove the collected mosquitoes as soon as possible or remain the device operating.
Specifications
Model: PMK-3000
Color: White
Voltage: 5V / 1A
Power Consumption: 4W (Mosquito Trapping), 1W (Lamp)
Material: ABS, wood, silicon, LED, etc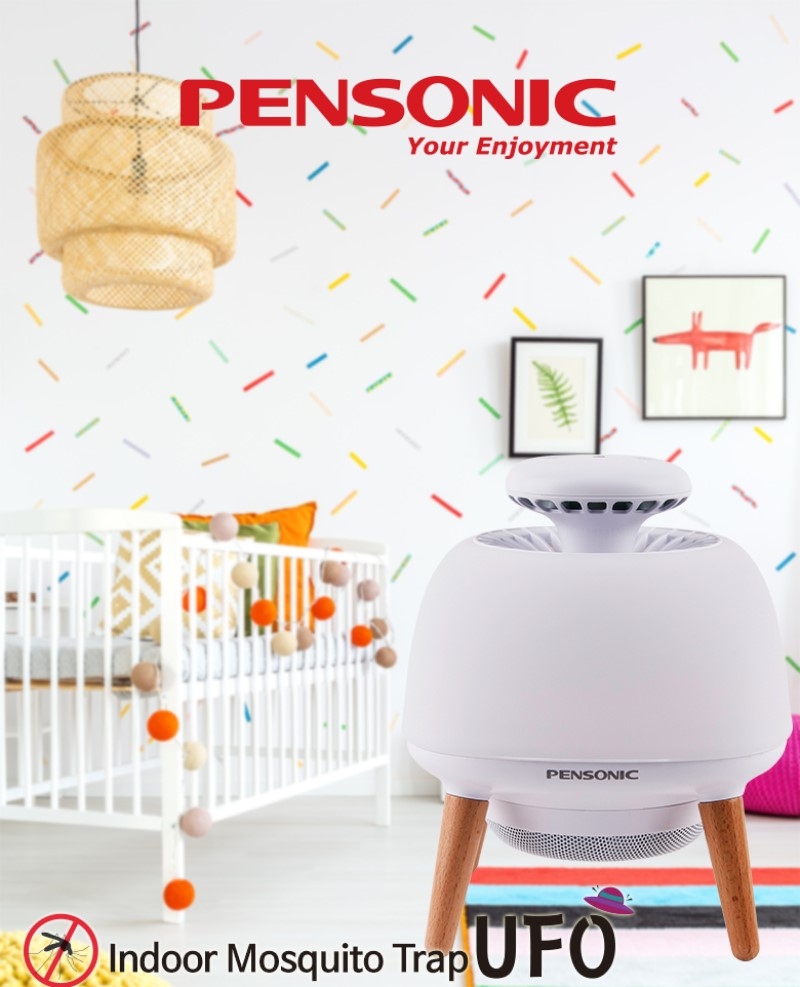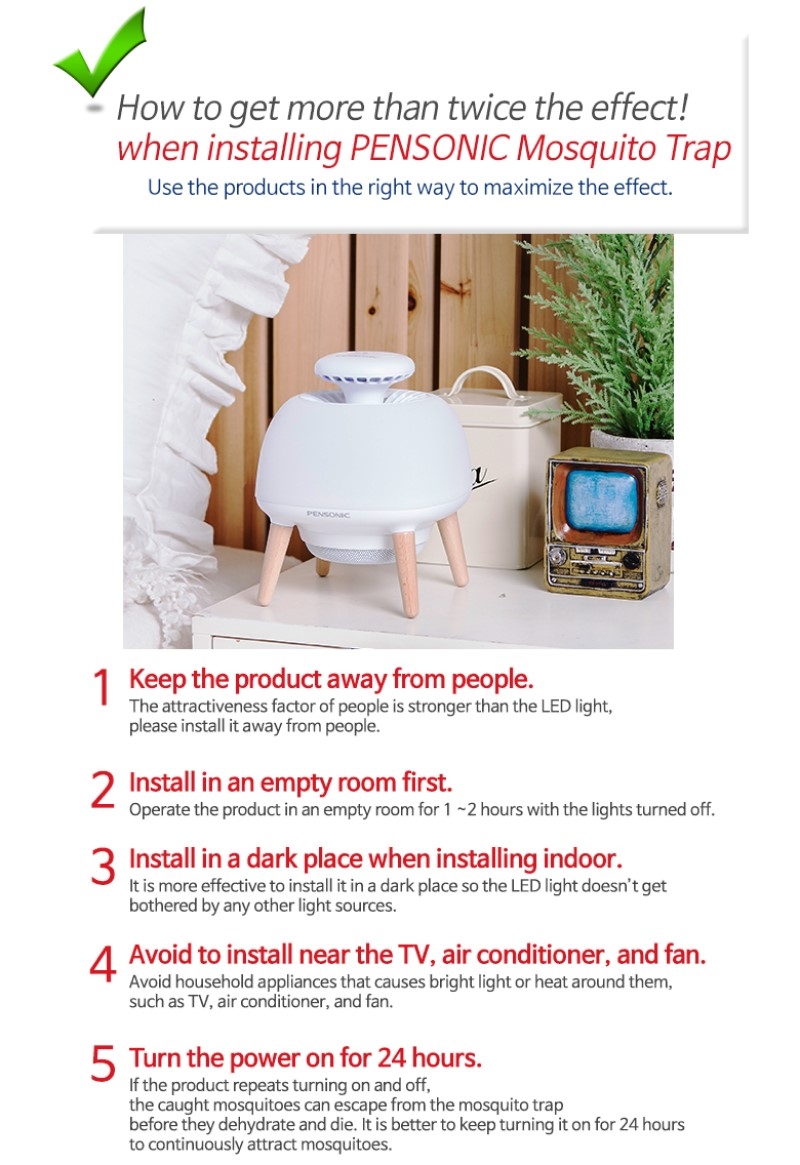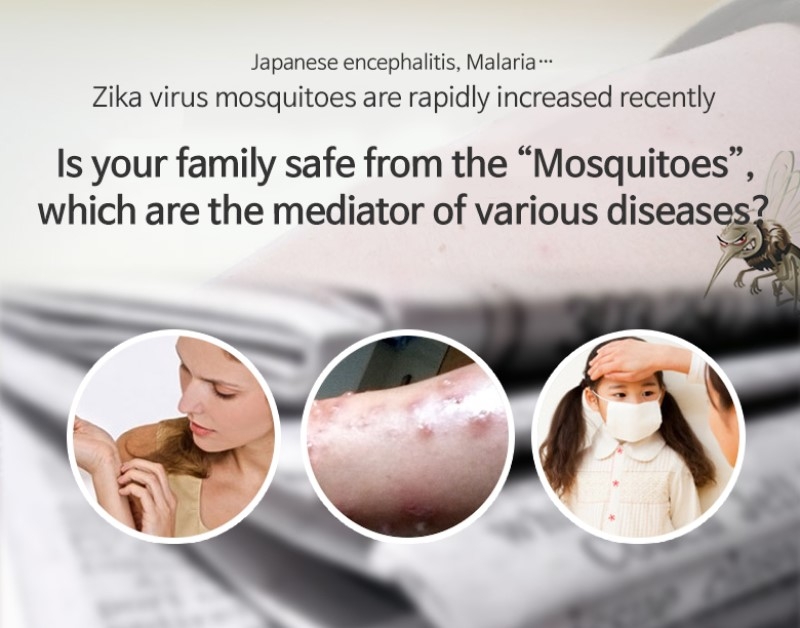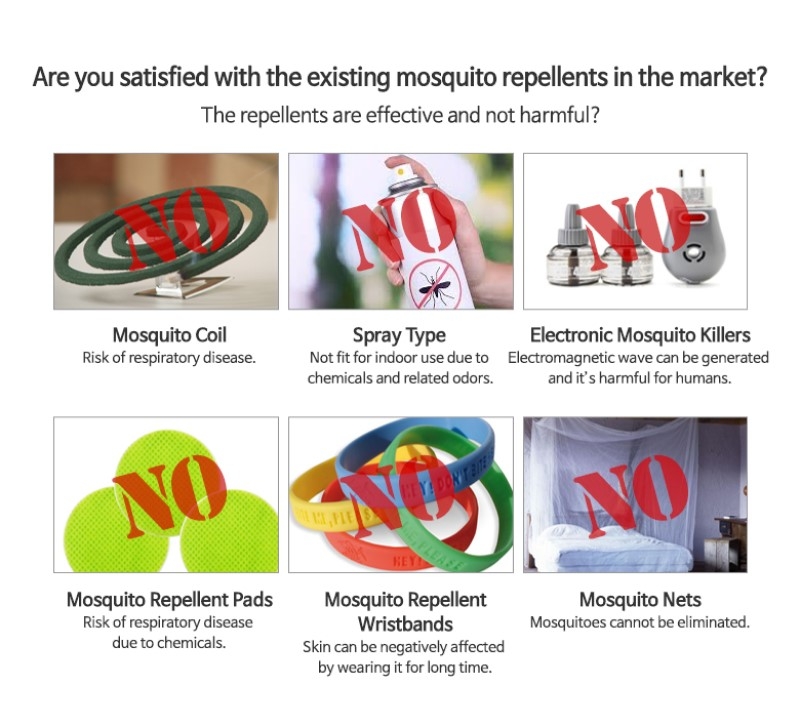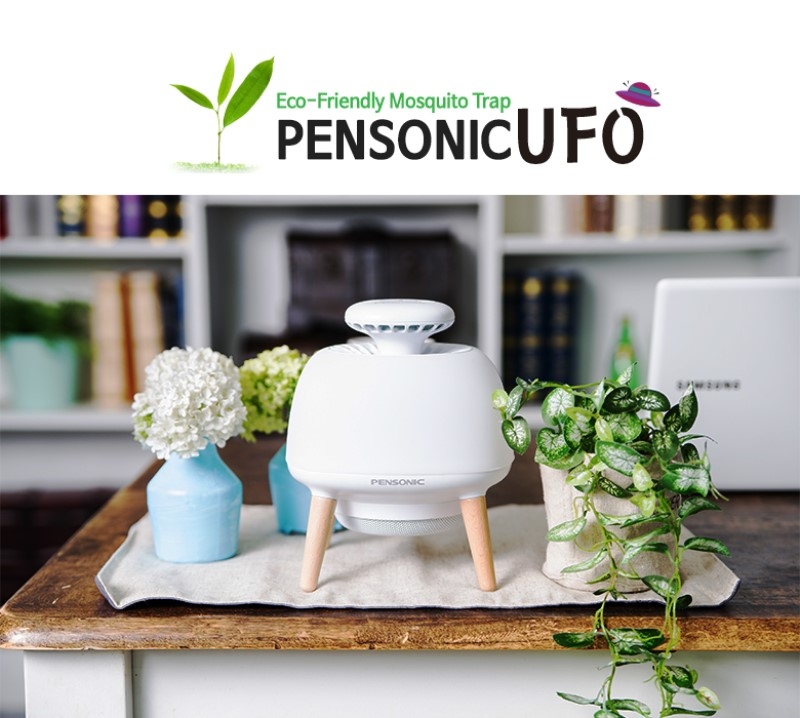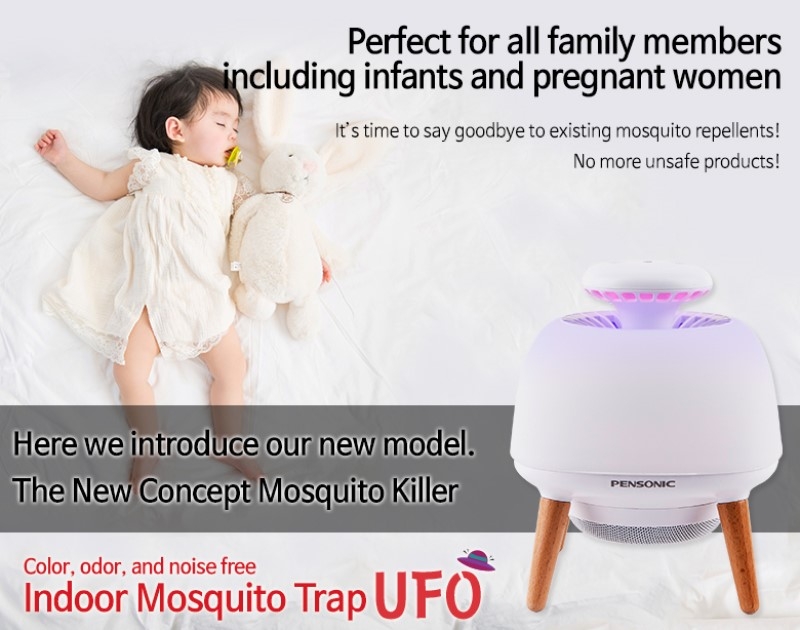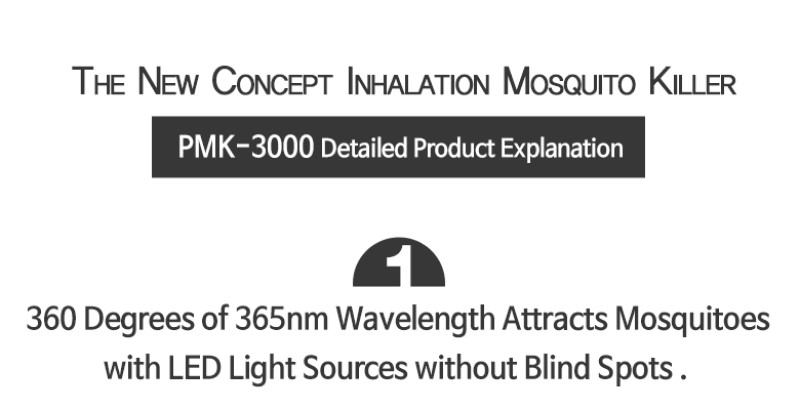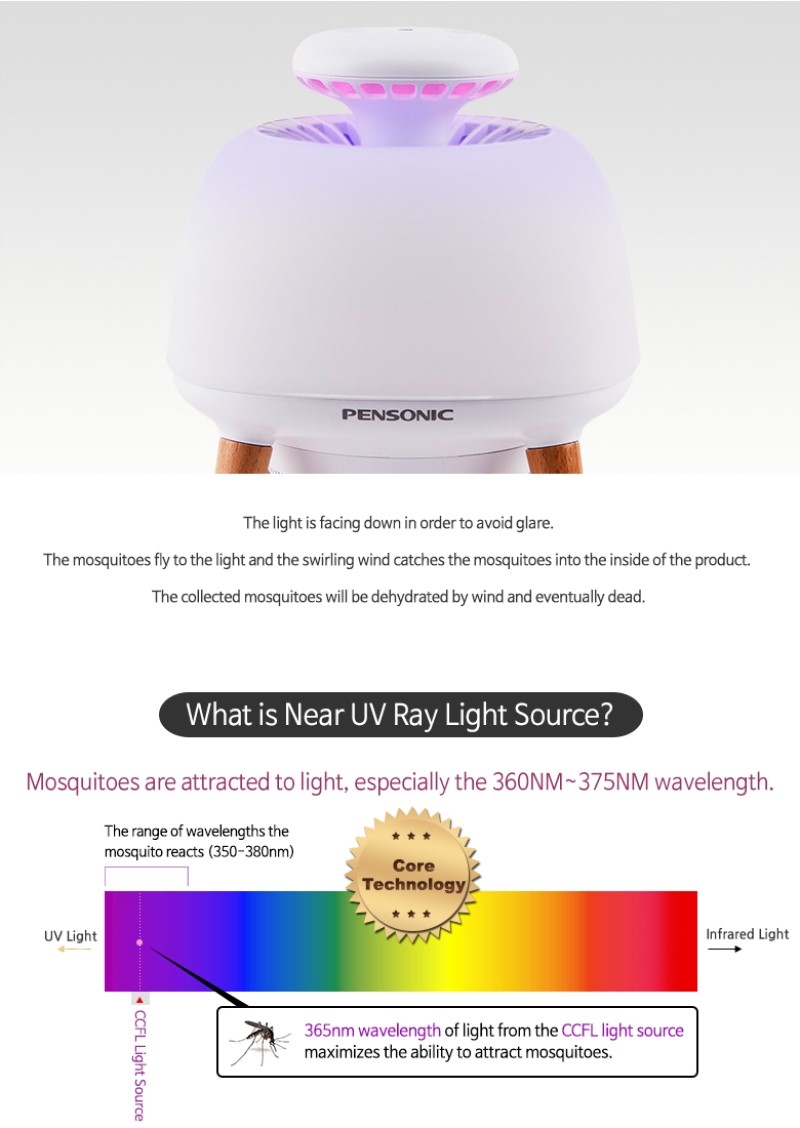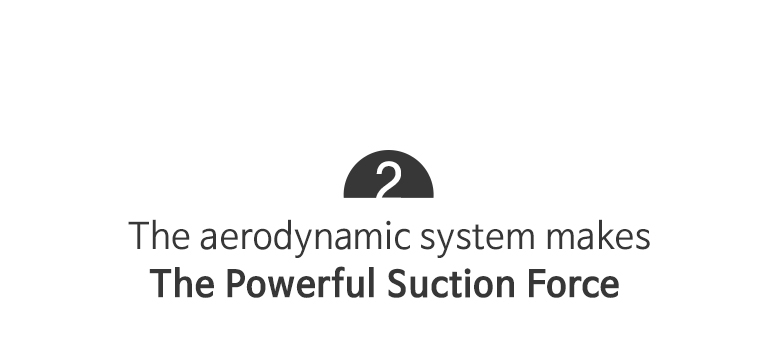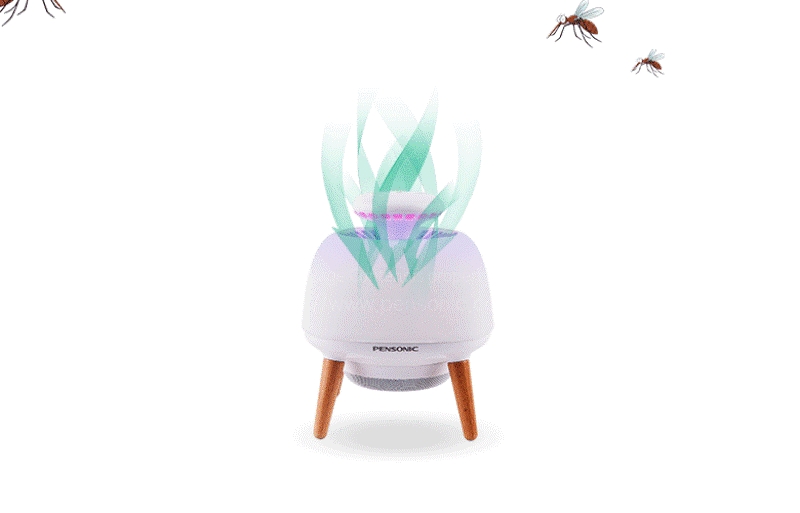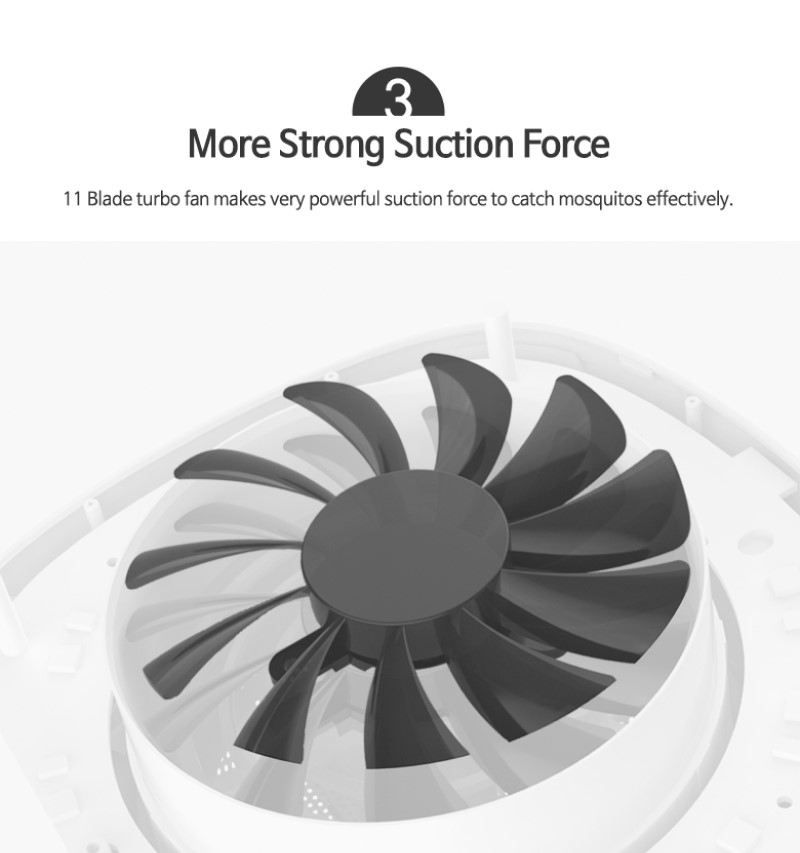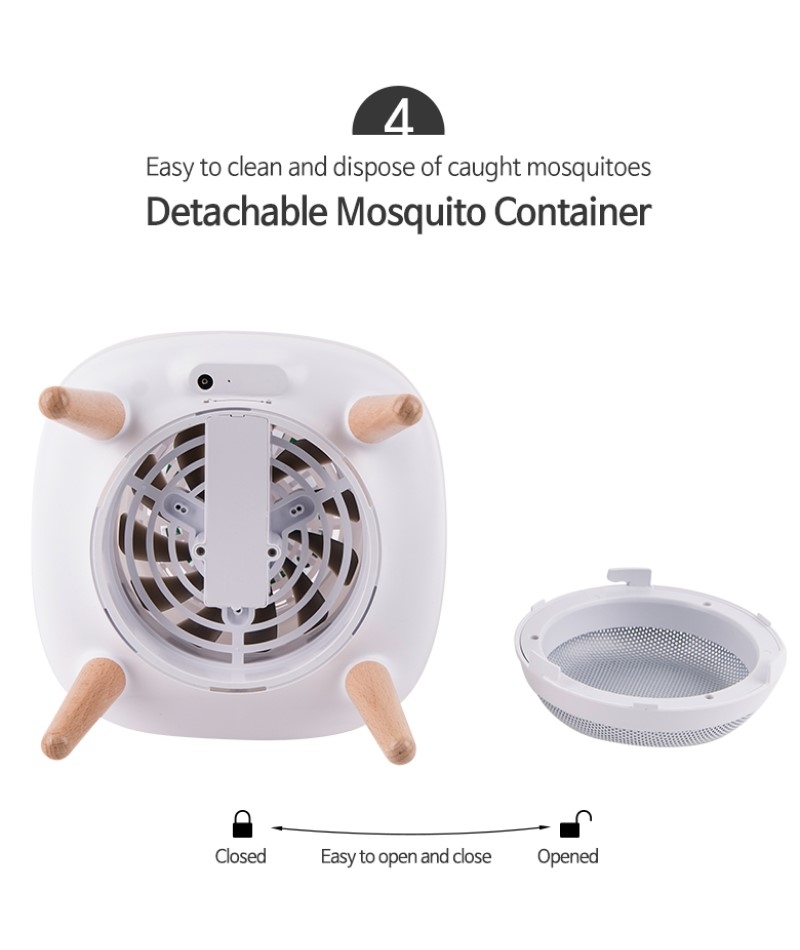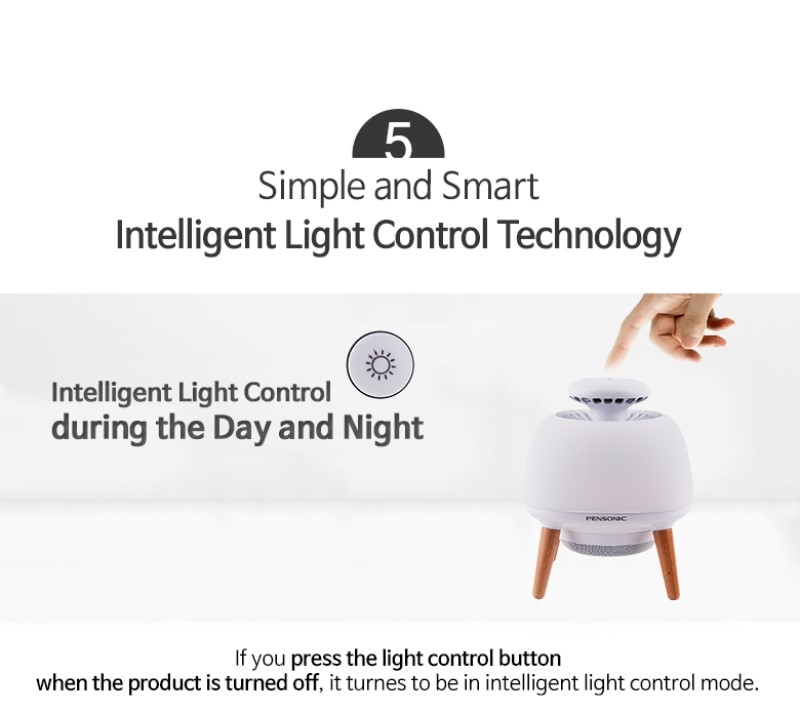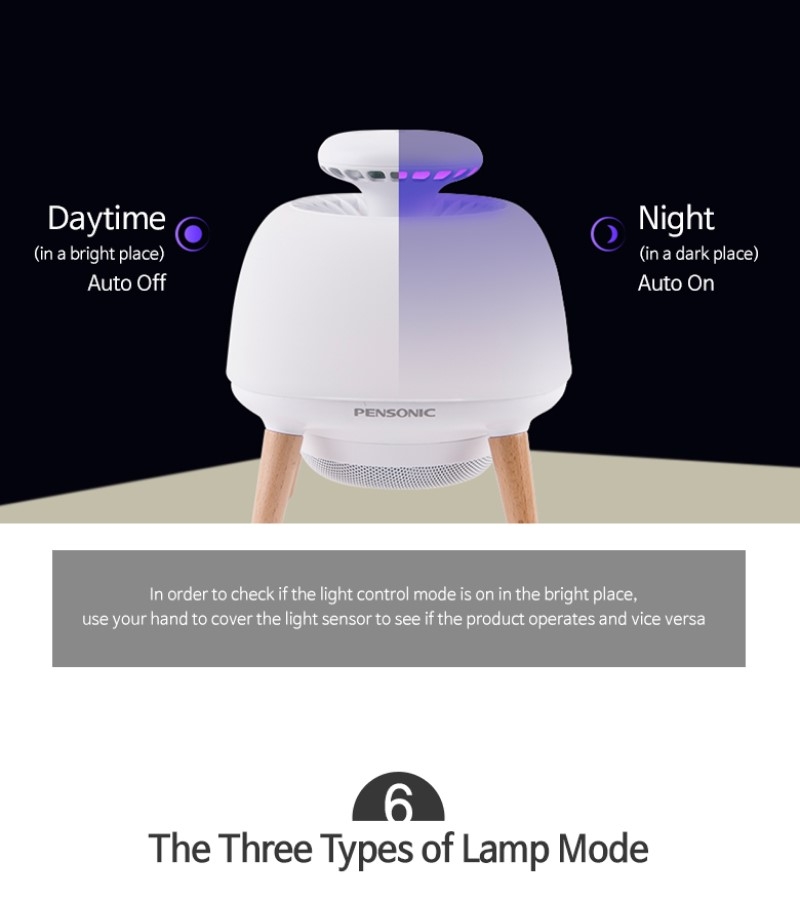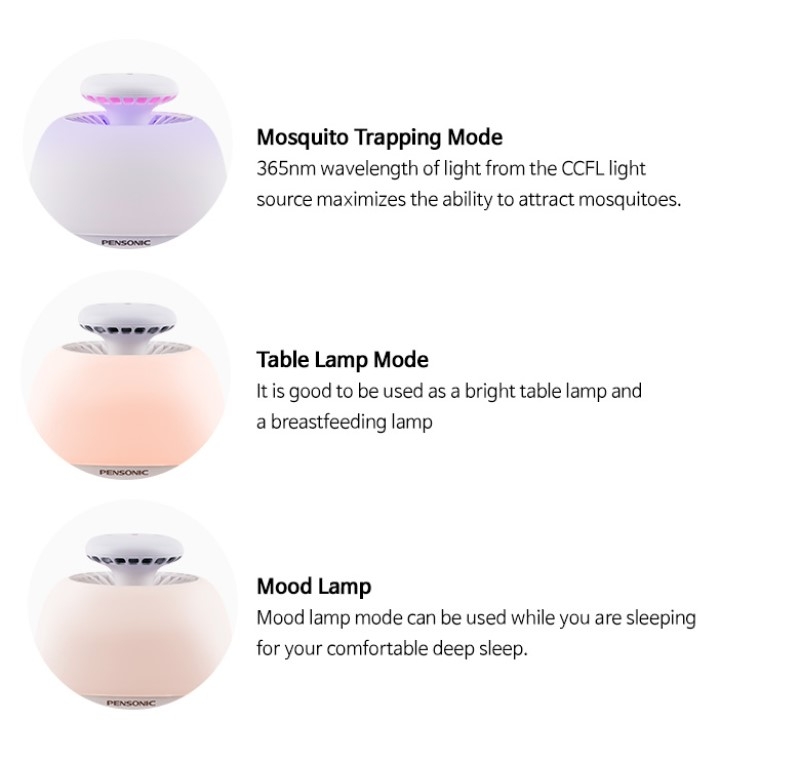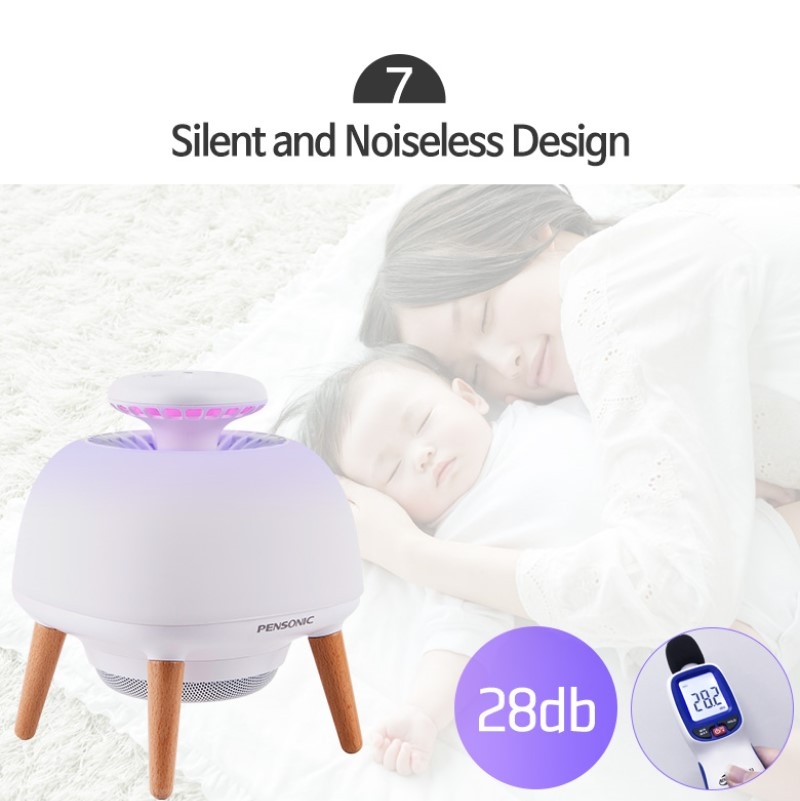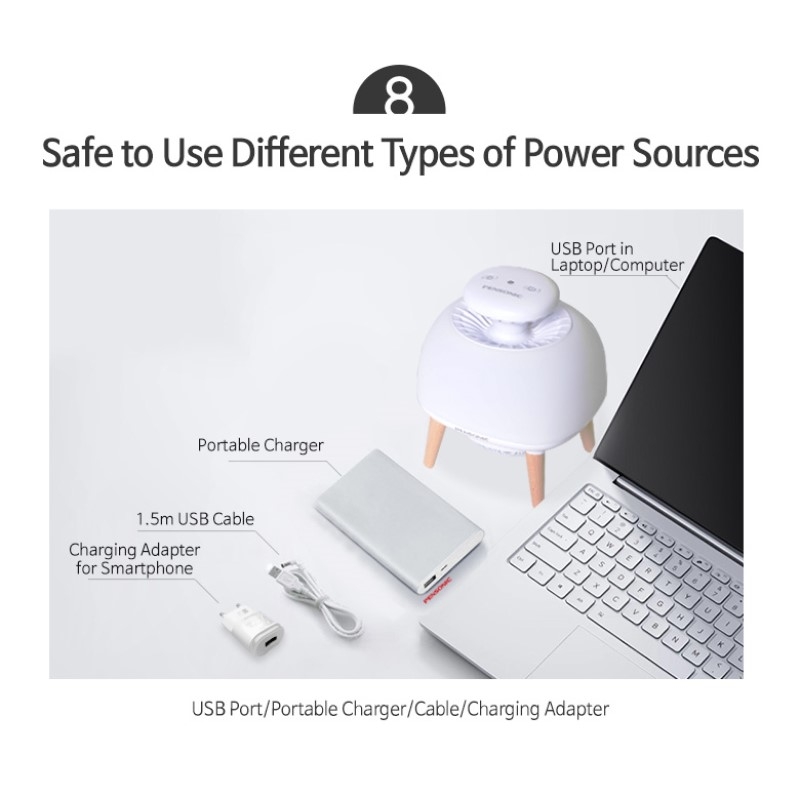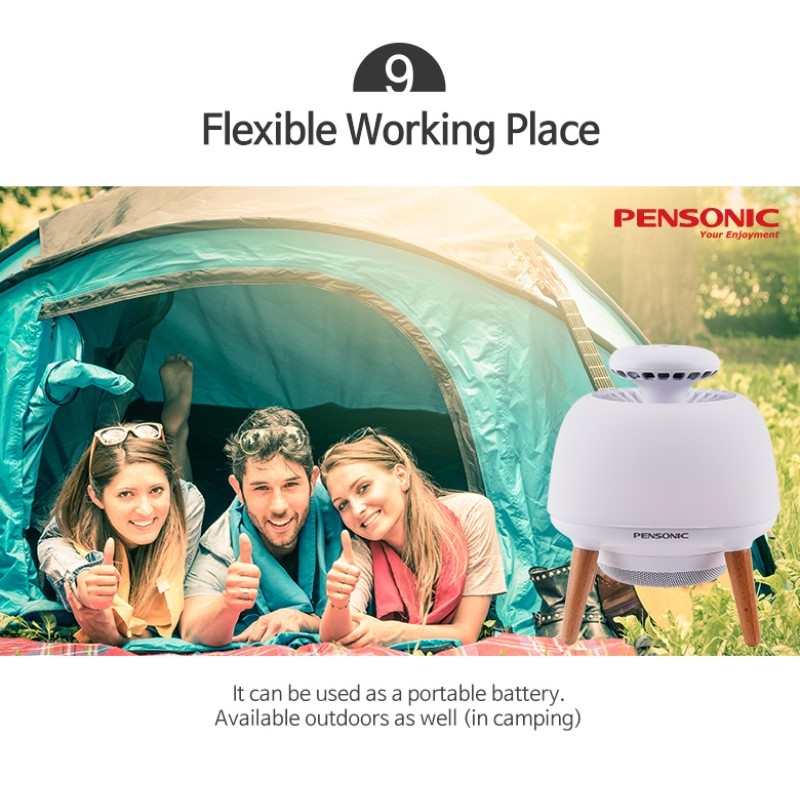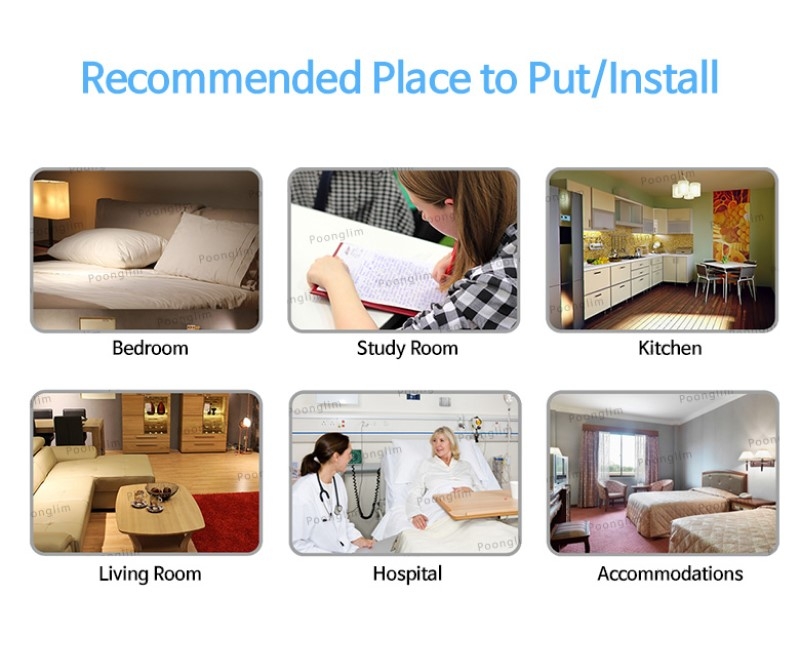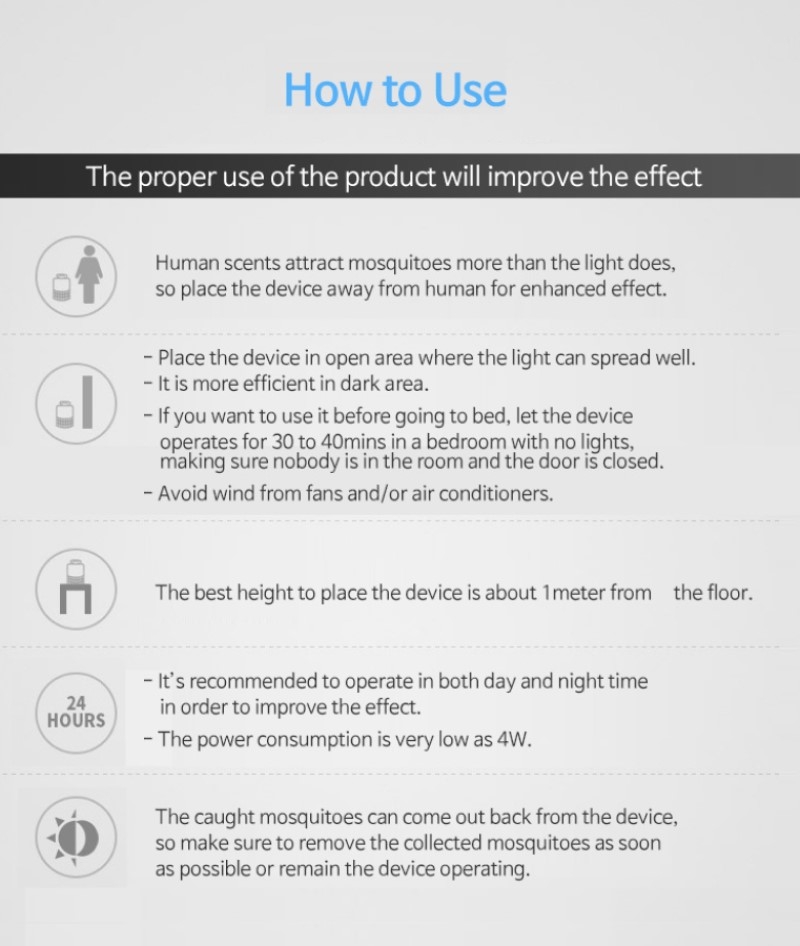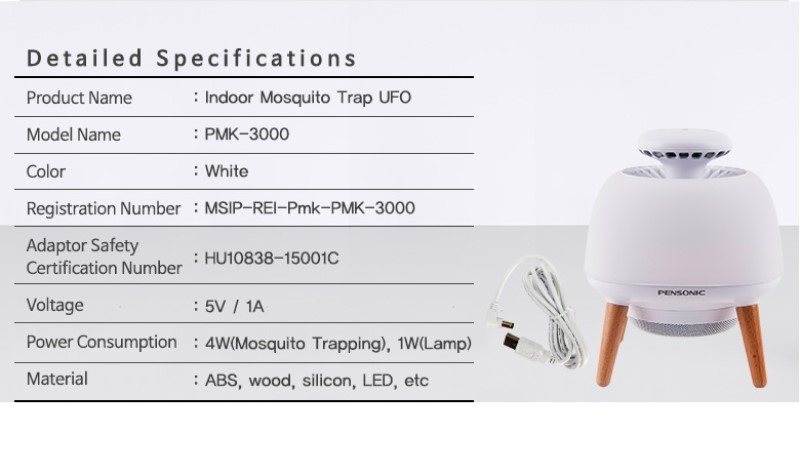 View 100% HB$ Deals terms & conditions
100% Good
Total 0 persons submitted
Excellent(100%)
Good(0%)
Poor(0%)
You can submit review too.
PriceUS$48.63 Pensonic Mosquito Trap UFO PMK-3000 Sales Discount Shopping.