Leptin Green Coffee Capsule 60's Buy 2 FREE 1
Green Coffee 1000 Capsules is a "drug-free" dietary supplement developed from a blend of herbal extracts. When used with a healthy diet plan, Green Coffee 1000 Capsules helps your body to burn fat and calories. Green Coffee 1000 Capsules contains anti-oxidant qualities necessary to cause thermo genesis that increases metabolism of fat. Chromium and Vanadium increase the burning of carbohydrate and metabolic rate. Panax Ginseng helps maintain energy levels while dieting. Another ingredients, Heartleaf, starts the process of burning fat while maintaining your appetite.
Each Capsule contains 28mg caffeine:
• Green Coffee is a potent, natural antioxidant that may help protect the body from free-radical stress and damage
• It helps the maintenance and regeneration of healthy cells and may have anti-aging and weight loss benefits.
• It may also enhance weight management
• Caffeine may help release fatty acids from fat stored in the body.
• The chlorogenic acid and its related compounds then help the liver to process these fatty acids more efficiently.
•
Direction to use: Take 2 Capsules in morning and 2 capsules at night. Before meal about 30minutes. Drink more water.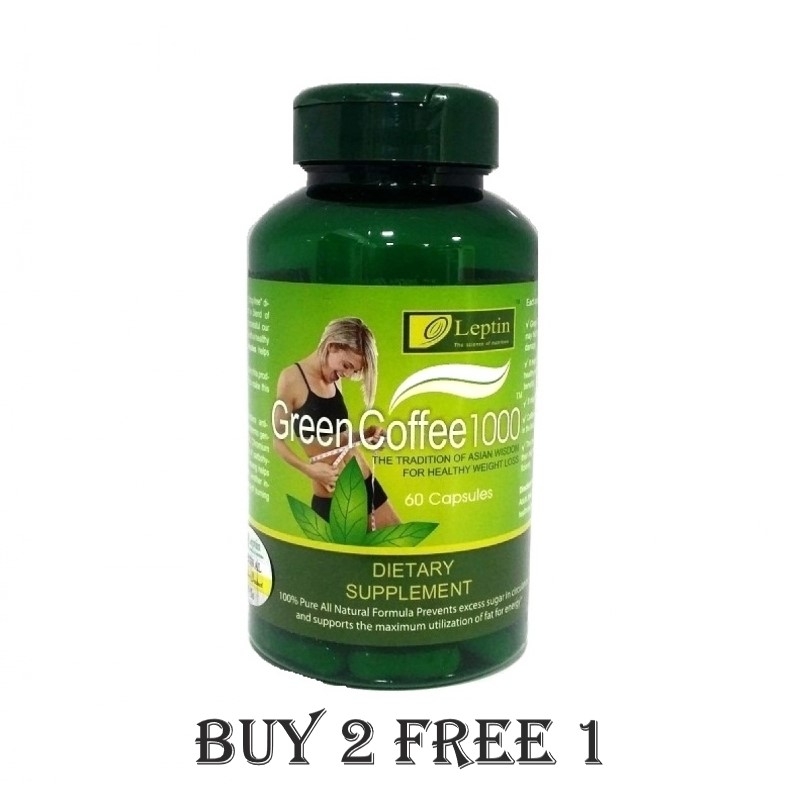 View 100% HB$ Deals terms & conditions
100% Good
Total 0 persons submitted
Excellent(100%)
Good(0%)
Poor(0%)
You can submit review too.
PriceUS$43.37 Leptin Green Coffee Capsule 60's Buy 2 FREE 1 Sales Discount Shopping.