SKU:JPMWOCRS
Brand:Propolinse
Japan Propolinse Mouth Wash Oral Care Rinse 600ml - Sakura
Propolinse Mouthwash is a natural mouthwash formulated by a Japanese company. It contains catechin from green tea extract and propolis from honey. It will help you maintain good dental hygiene by removing bacteria, bad breath, plaque and at the same time brightens teeth and prevents tooth decay.
You can be sure that this mouth wash is working because you can see the protein and particles form after you gargle. Even if you use another mouthwash beforehand, you can see the results!
Sakura (Pink Bottle) - Alcohol free and slightly floral, this is the gentlest mouthwash of all 6 items. Suitable for children to use as it is milder.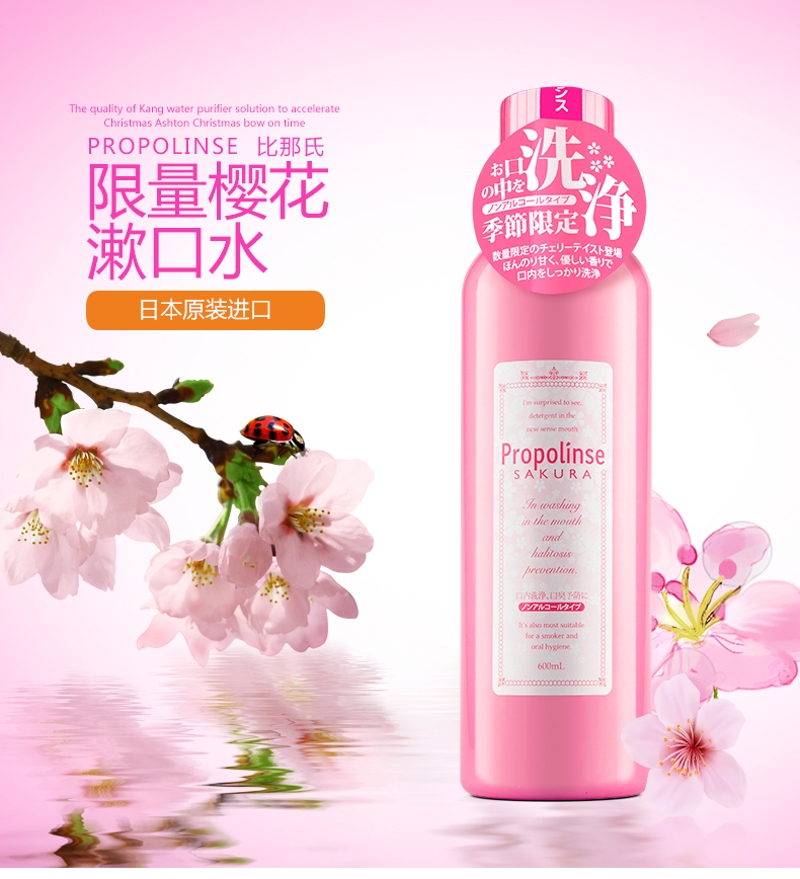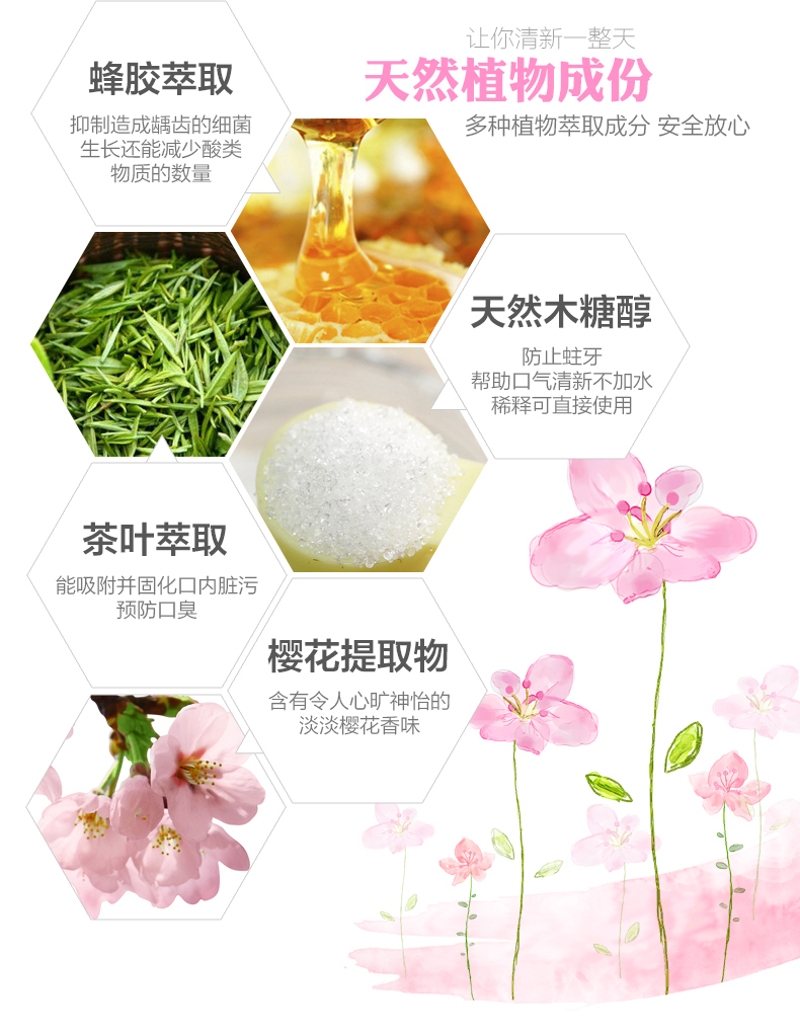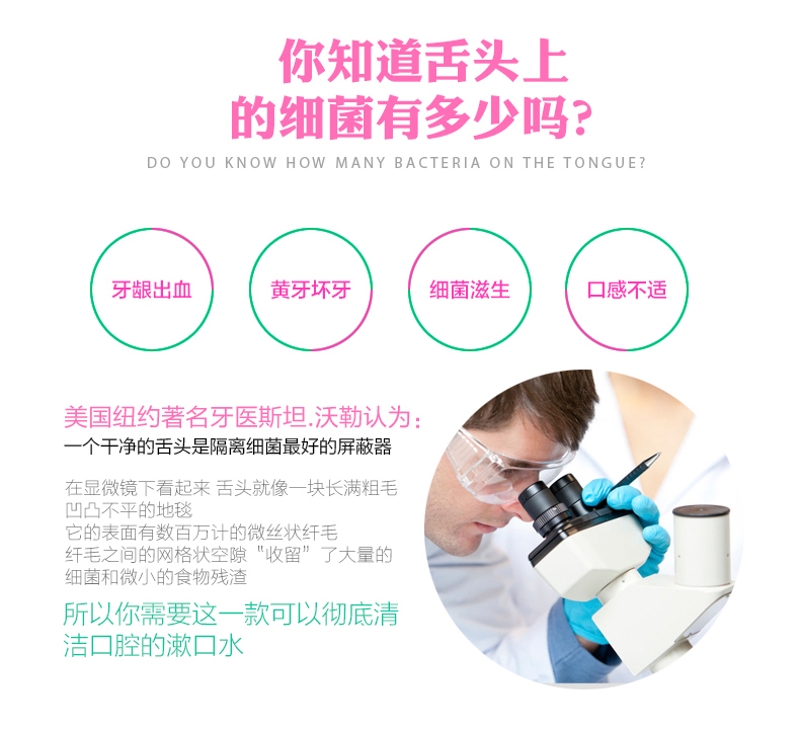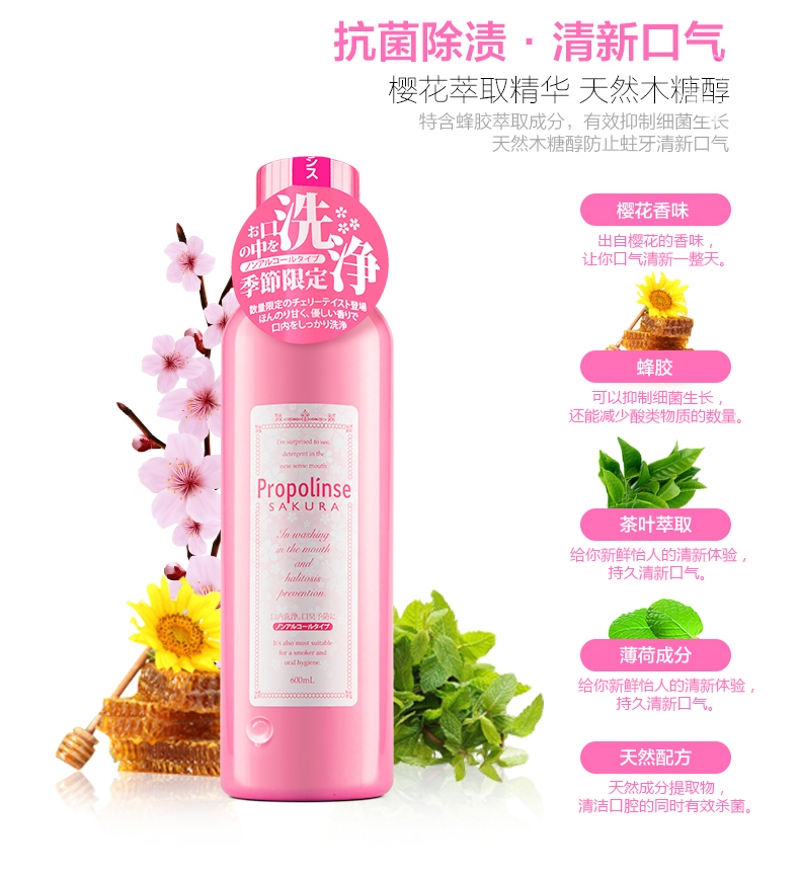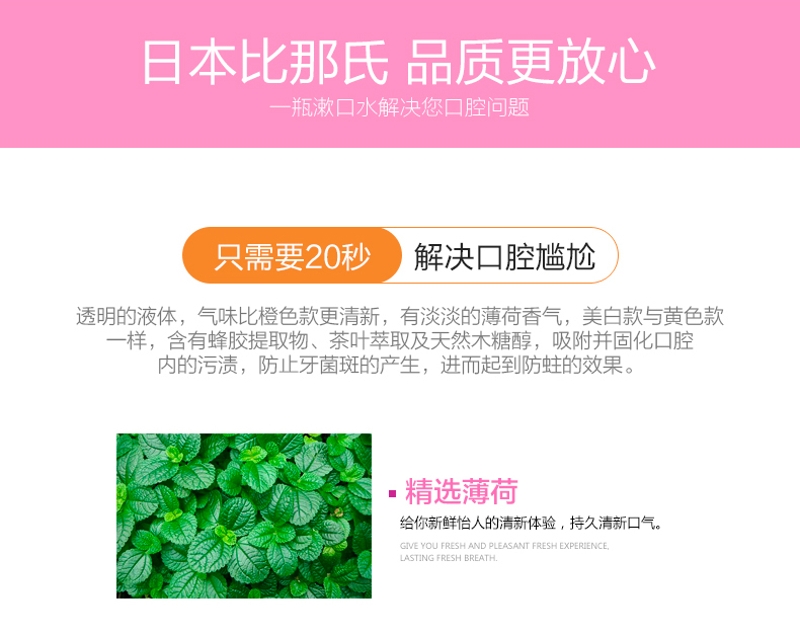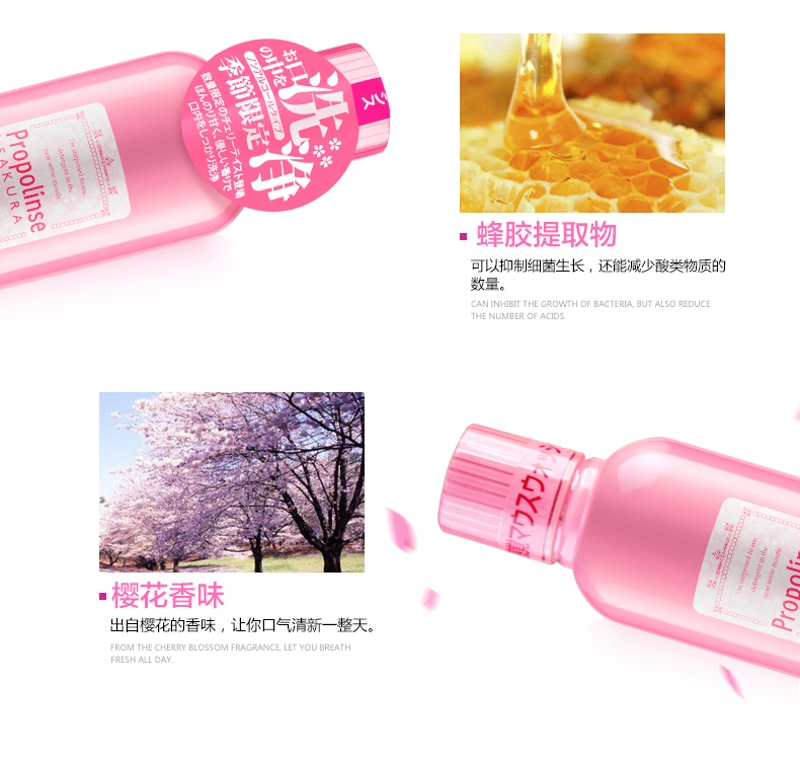 View 100% HB$ Deals terms & conditions
100% Good
Total 0 persons submitted
Excellent(100%)
Good(0%)
Poor(0%)
You can submit review too.
PriceUS$14.40 Japan Propolinse Mouth Wash Oral Care Rinse 600ml - Sakura Sales Discount Shopping.