SKU:JPMWOCMHK
Brand:Propolinse
Japan Hello Kitty Propolinse Mouth Wash Oral Care Rinse 400ml + Matcha 600ml
Set of 2
Set included 1 Japan Propolinse Mouth Wash Oral care Matcha 600ml+ 1 Japan Propolinse Mouth Wash Oral Care Hello Kitty 400ml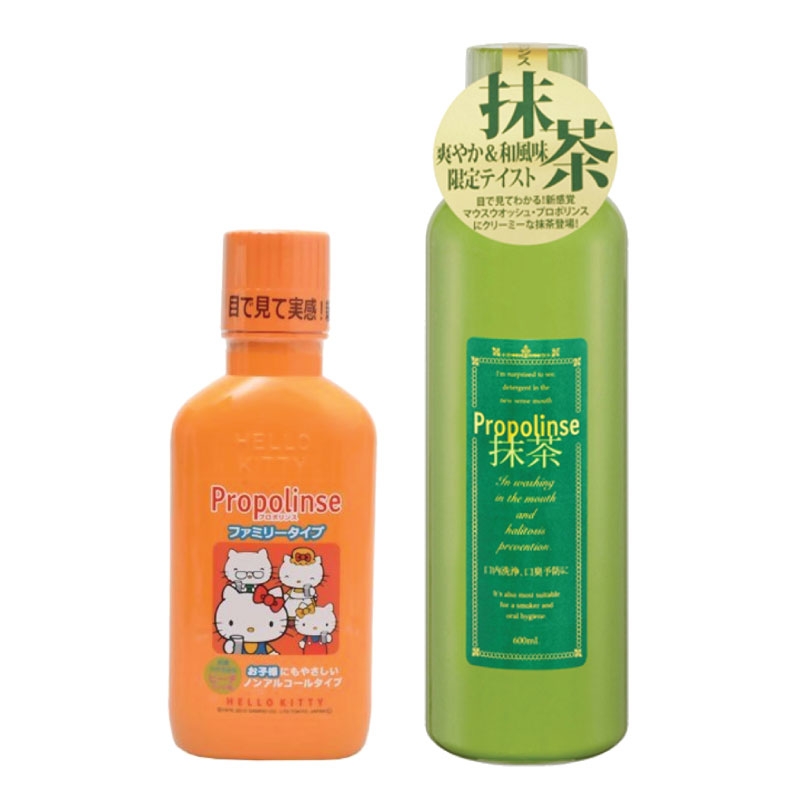 Japan Hello Kitty Propolinse Mouth Wash Oral Care Rinse 400ml
Non Alcohol mild flavoring Peach Mint
- No.1 Japan mouthwash for kids, pregnant women and the whole family.
- Cleanse and remove bacteria protein in the mouth, which can be split out and viewed as brownish dirts .
- Non-alcoholic mouthwash to prevent bad breath with germ killing effect with very mild refreshing, gentle, and natural ingredient xylitol and peach mint flavour.
- Prevent tooth decay, helps freshen breath.
- Propolis has anti-microbial properties, which suppress harmful bacteria and infection.
- Tea Leaf Extract: Tea's anti-inflammatory powers help to control gum disease.
- Tea prevent bad breath because it kills the microbes that makes your mouth stinky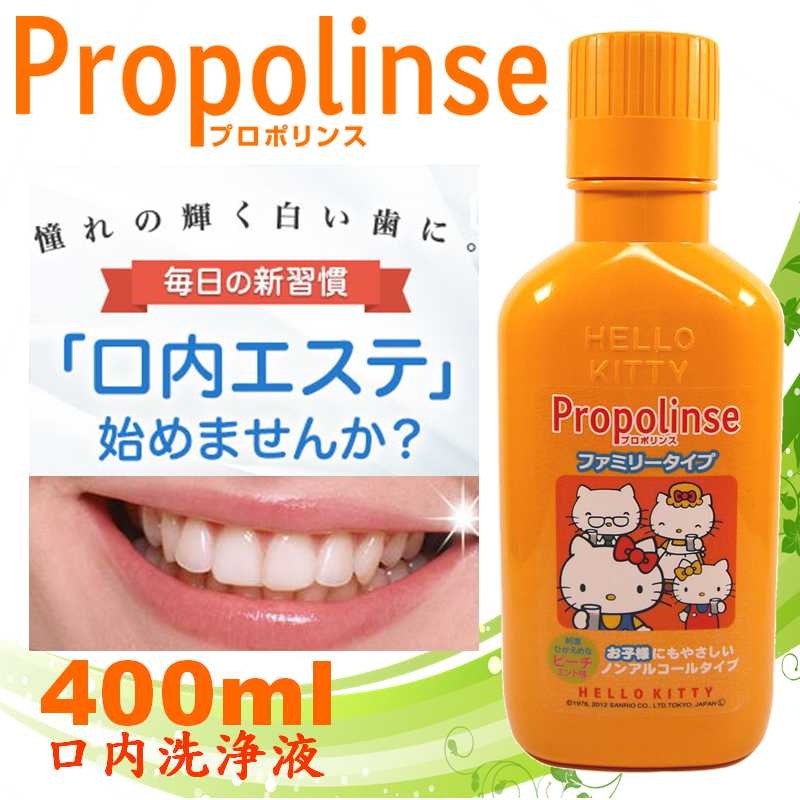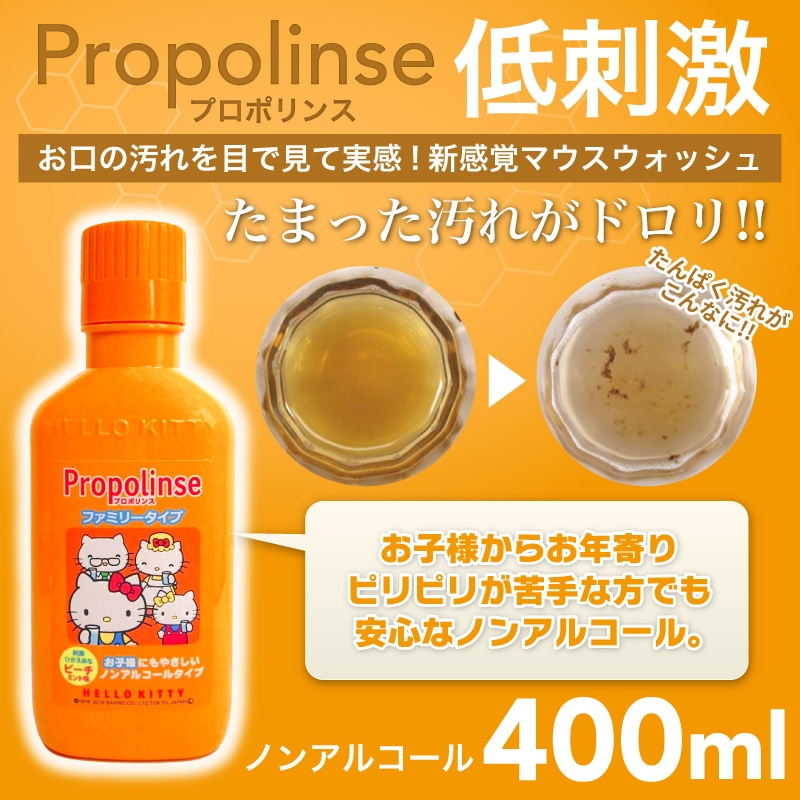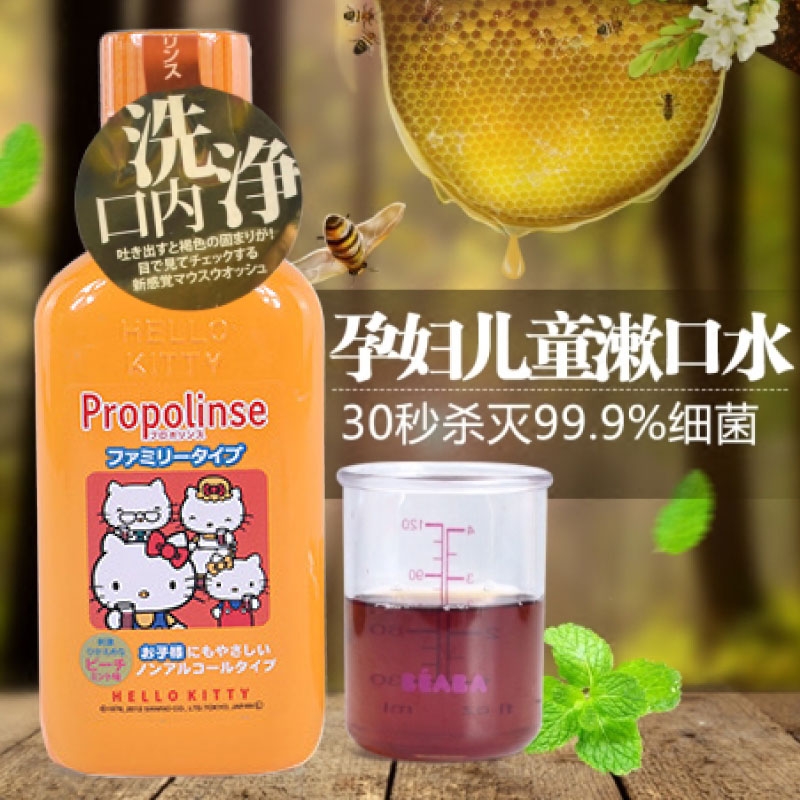 Japan Propolinse Mouth Wash Oral care rinse 600ml - Matcha

Made in Japan

The tartar can be removed in 20 seconds, with the use of Propolinse Oral Wash. It effectively softens and cleans the tartar concealed in the teeth by decomposing the oral bacteria. Without any Fluoride, it will not irritate the oral film and is able to refresh the oral cavity,

giving 5 significant effects:

1. Clean the oral cavity
2. Refresh the mouth
3. Prevent the formation of bacteria
4. Remove stains
5. Prevent tooth decay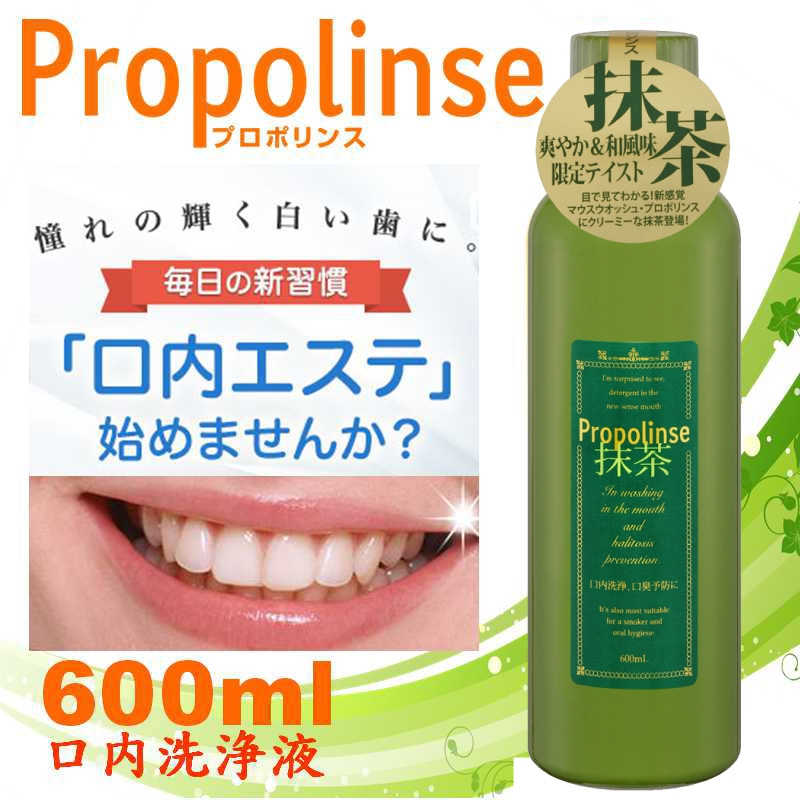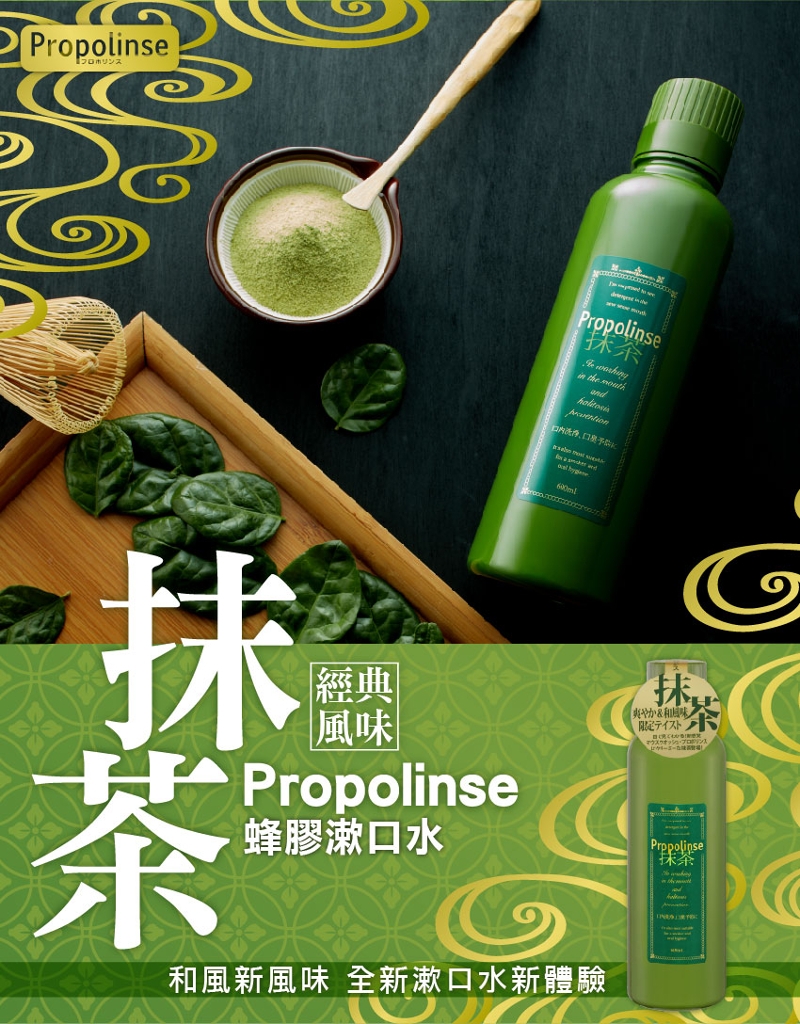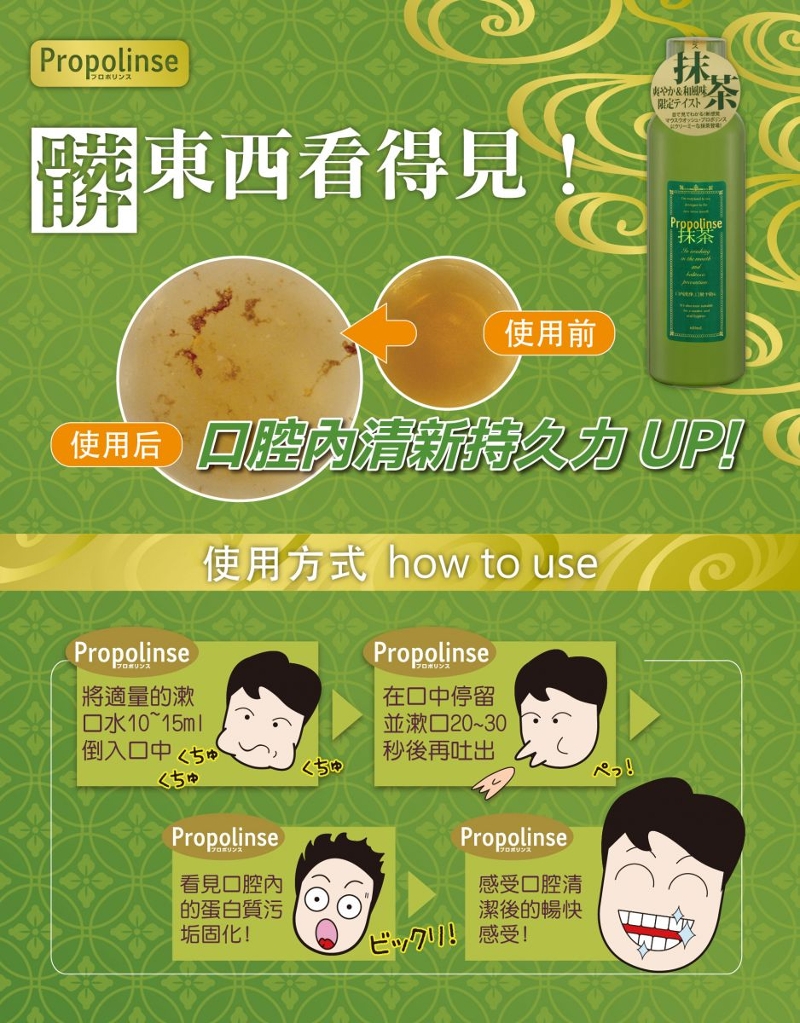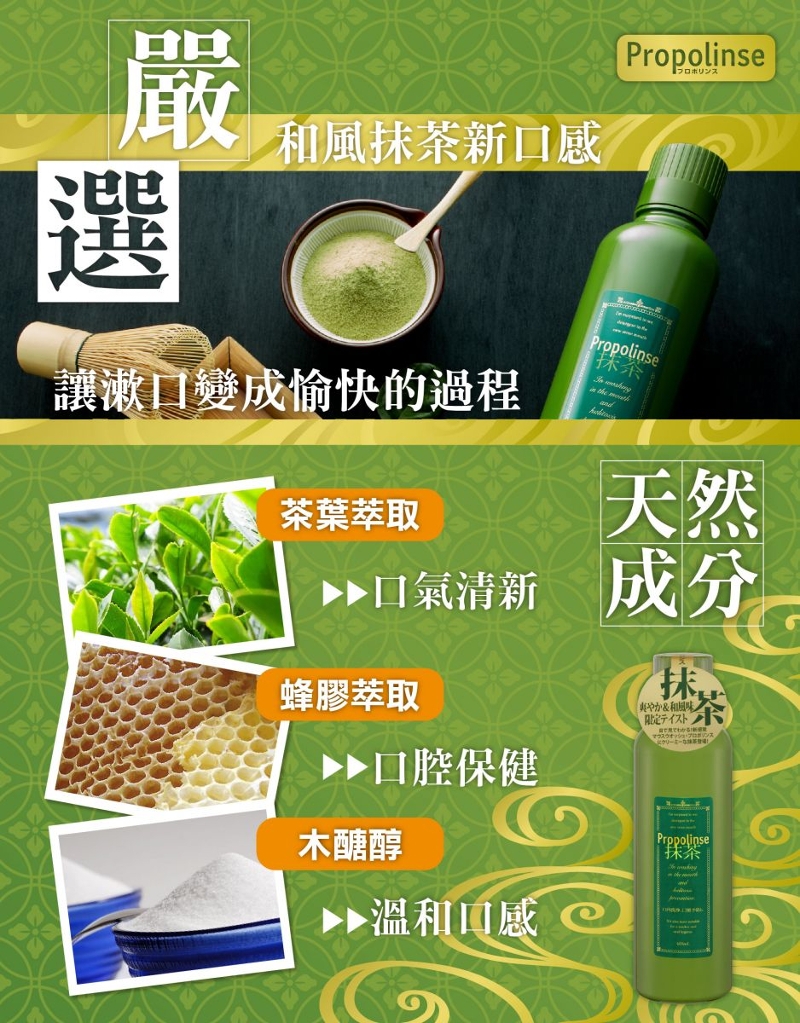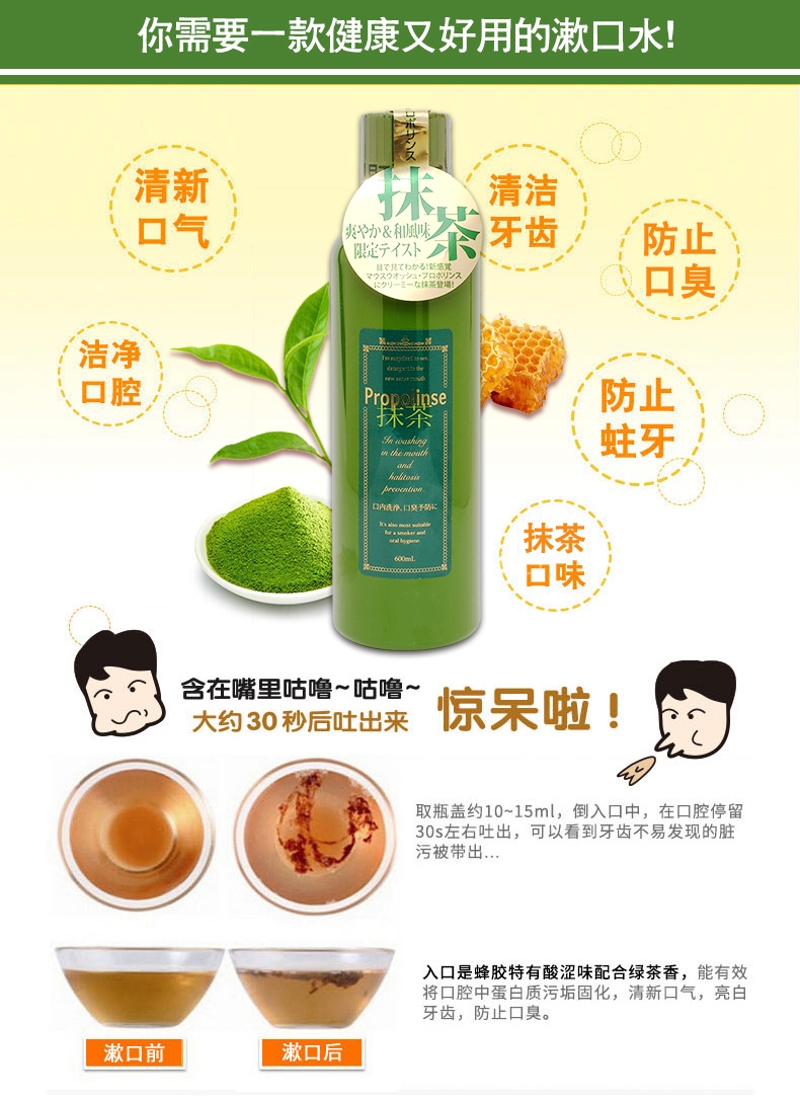 View 100% HB$ Deals terms & conditions
100% Good
Total 0 persons submitted
Excellent(100%)
Good(0%)
Poor(0%)
You can submit review too.
PriceUS$21.93 Japan Hello Kitty Propolinse Mouth Wash Oral Care Rinse 400ml + Matcha 600ml Sales Discount Shopping.