Clearspring Organic Fruit Spread Blueberry 290g
•
Reformulated by replacing the gelling catalyst calcium citrate with sea vegetable powder as a more natural alternative.
•
Repackaged with a contemporary new packaging, designed to dramatically increase their shelf appeal.
•
French Recipe
•
No added Sugar or Agave
•
No acidity regulator
•
Sweetened with fruit juice concentrate
•
Clearspring Organic Fruit Spreads are expertly made in France to ensure that the full flavour and natural colour of the fruit is carefully preserved.
•
Each variety of Fruit Spread is made using certified organic fruits and fruit juices,
•They have a fresh, rich taste, an exceptionally high fruit content and contain 50% less calories than conventional jams.
Taste the difference
•More than 50% fruits, our fruit spreads have wonderful, full-bodied fresh fruit flavour without added sugar, artificial colourings or preservatives.
•Made using organic fruit and fruit juices.
•A small amount of sea vegetable powder is added to balance the fruit acidity and enable the fruit pectin to set.
Why they cannot be called jams:
Jams are required by law to have a minimum overall sugar content, so when fruit juice is used as an ingredient, instead of sugar, the overall sugar content (and the calories) are reduced. Thus the term 'jam' can no longer be used.
Net Weight: 290g
Product of France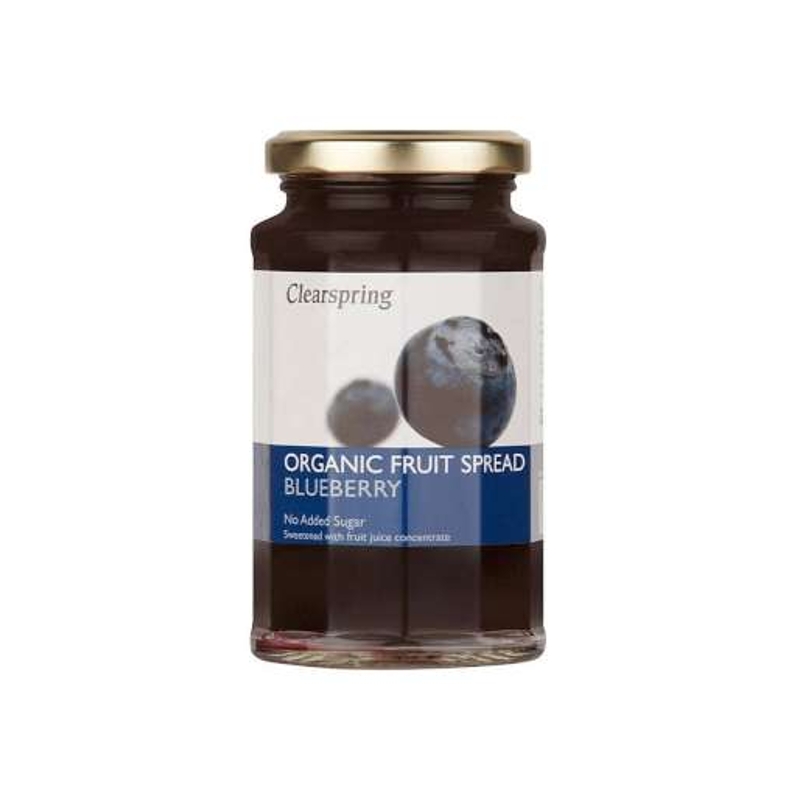 View 100% HB$ Deals terms & conditions
100% Good
Total 0 persons submitted
Excellent(100%)
Good(0%)
Poor(0%)
You can submit review too.
PriceUS$4.89 Clearspring Organic Fruit Spread Blueberry 290g Sales Discount Shopping.