SKU:eOneNet-Web3.0-Seminar
Brand:e1net
DFTZ Malaysia eCommerce Seminar
How To Sell Online & Make Real Money
HIGHLIGHTS:
- 5 Way to Sell to China US$ 100 Billion B2C eCommerce market
- New Retail Marketing to build brand & expand globally fast
- How to convert your inactive Facebook fans into loyal customer
- How to propel your online income 10X with proven 10-steps system in 60 days
- New O2O Biz Model for retailers to survive & thrive
"I'm earning US$70,000 per month PROFITS from online after e1Net Coaching" Wong, JB
Malaysia Seminar

Date: 12 Oct (Thu), 2-5pm / 24 Oct (Tue) 2-5pm
Usual: RM104
Sale offer:RM2.80
Please call to confirm the Seminar Date to attend or visit our website: http://www.eonenet.com/c/system_register.htm#
Location: A-36-11 Tower A, Menara UOA Bangsar, No 5 Jalan Bangsar Utama 1,59000 KL.
Seminar tickets are valid till 30 Nov 2017. Seats are transferable.


About eOneNet.com & Fione Tan
eOneNet was started in 2000 and is founded by Fione Tan, award winning, self-made millionaire who sells B2B, B2C, services and ebooks online. With her experience in selling globally via online, she can help many new startup business, and current businesses to revolutionise their internet marketing campaigns without paying for expensive online ads. Read more about Fione and eOneNet at www.eOneNet.com/press/press.htm
Just come and discover how you can improve your Income. It's not what you know, but what you do, so wait no more. Register Now!
1. Contact us @ +603-2284 6418
2. Whatsapp: +6012-232 8878
3. WeChat: eOneNet1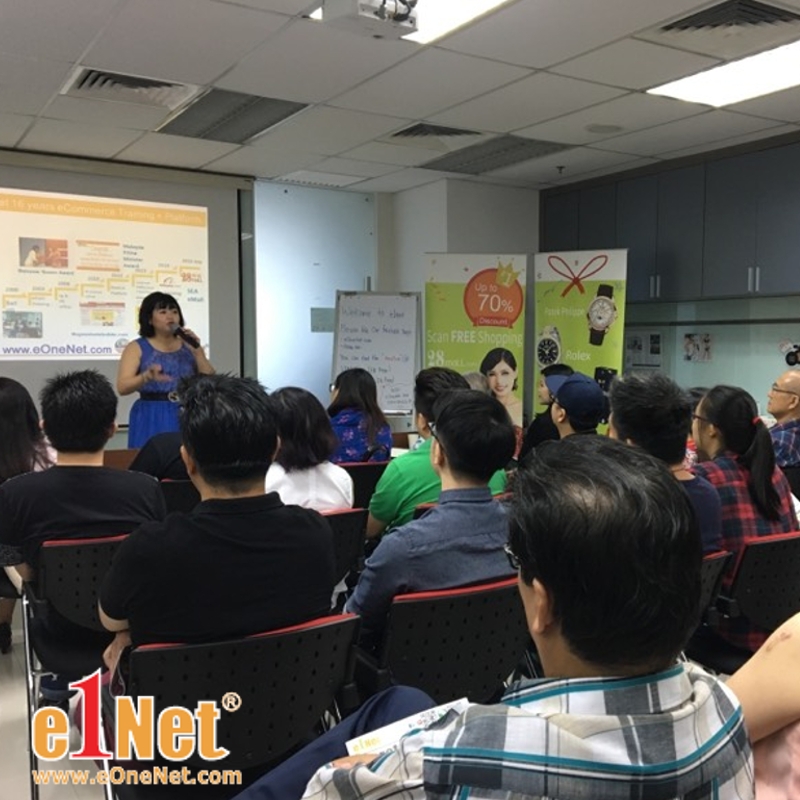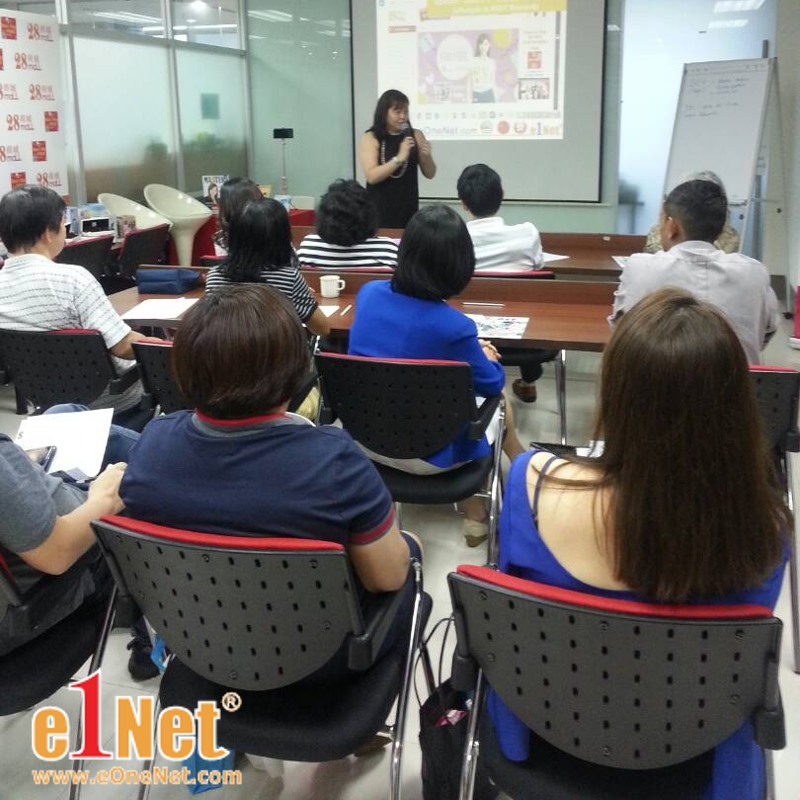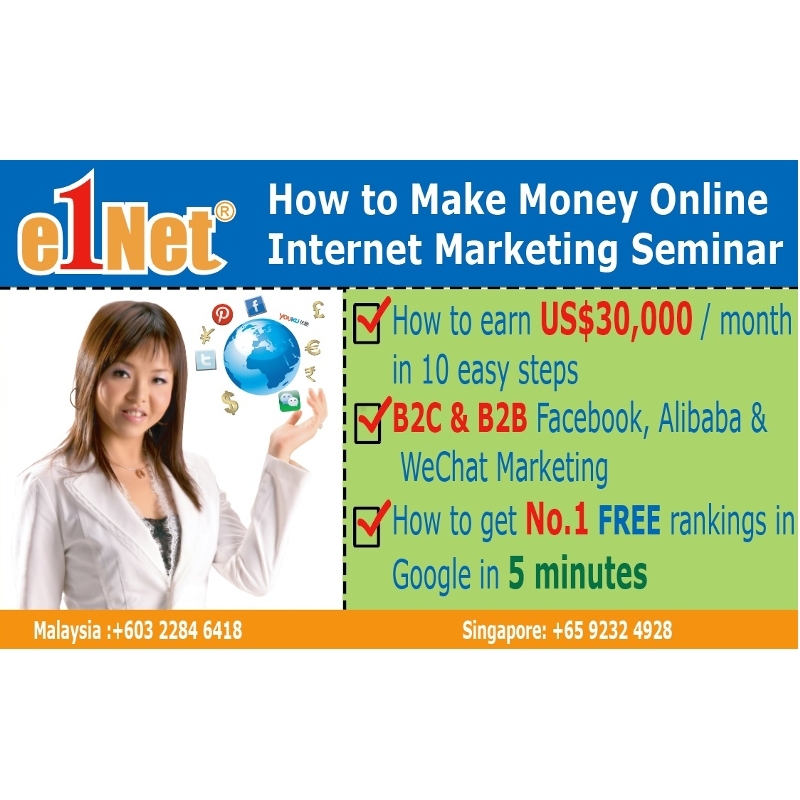 View 100% HB$ Deals terms & conditions
100% Good
Total 0 persons submitted
Excellent(100%)
Good(0%)
Poor(0%)
You can submit review too.
PriceUS$9.32 DFTZ Malaysia eCommerce Seminar Sales Discount Shopping.