Kyutec Germany UV-C Steriliser Wand - Kill up to 99% Bacteria
About Kyutec
Founders Trang Luu and Niall Murray always had an interest in finding technologies for a better quality life and happier family relationships. Since 2009, Kyutec our vision means providing to you handy technology and gadgets for your daily living. Our German origin drives us to set high quality and reliability as our valued strengths. We combine our values, our concern for human relationships and our extensive experience of technology into making your lives safer, healthier and happier.

Kyutec cares about you and your needs. We believe that healthy living and daily needs are the first priority, because we understand well, how good health matters. So, let us look after you. Although technologies change all the time, our focus remains to examine closely your daily needs. With this vision, we hope to bring you good health for enjoying life and family. Our team puts our hearts into what we do for you because it matters to us that you enjoy life, just as we enjoy ours.
Features
– 100% chemical-free and odor-free
– Tested to remove germs, bacteria, molds, etc.
– For use on surfaces of household, office and personal items
– Easy-to-use 1-button control
Good hygiene is the first step to healthy living. The Kyutec UV-C Wand sanitizes almost any surface in an instant. Keep all places clean just with a wave of the Wand. Its powerful UV-C spectrum light kills 99% of the most common germs. Keep up good hygiene on the go with its easy-to-carry pocket size for your cleaner, better life.


FAQ
1.How safe is the UV-C Wand Sterilizer?
It is extremely safe and 100% chemical free. Unlike other products which emit chemical smells, the Kyutec UV-C Wand Sterilizer is 100% odor-free.

2.How does the safe, auto-off function protect me?
Its auto-off function protects your eyes so that they will not look directly into the UV-C light. It switches itself off automatically when it is tilted more than 30 degrees, or after 3 minutes of continuous usage.

3.Where can I use the UV-C Wand Sterilizer on?
You can use it on the surfaces of most household, office and personal items. Other items you can sterilize include pillows, hair brushes, combs, shoes, car wheels, head rest, keyboards, water faucets, kitchen utensils, computers, telephones, etc.


Color: blue / white

Effective distance: ≤ 25cm

Battery: AAA battery

Laboratory Certificate
Certified by the Hong Kong SGS authority, Kyutec UV sterilizer can effectively kill 99% of the bacteria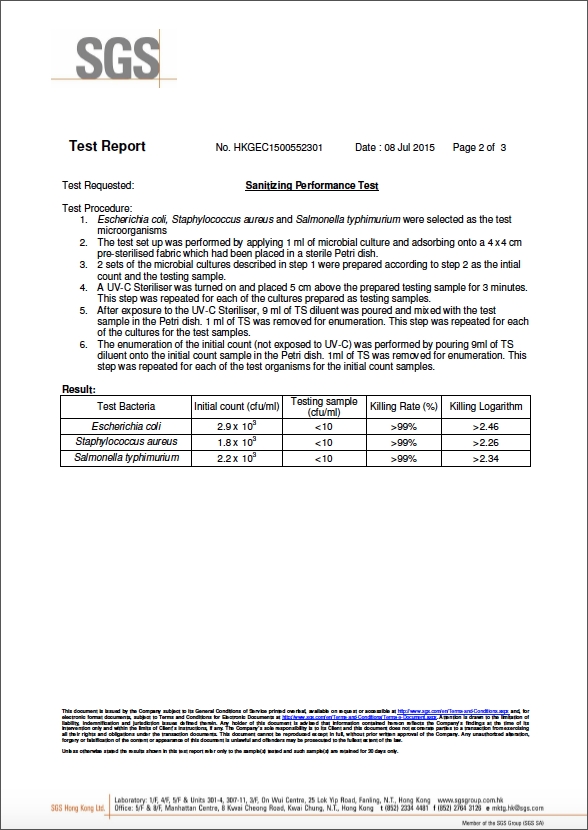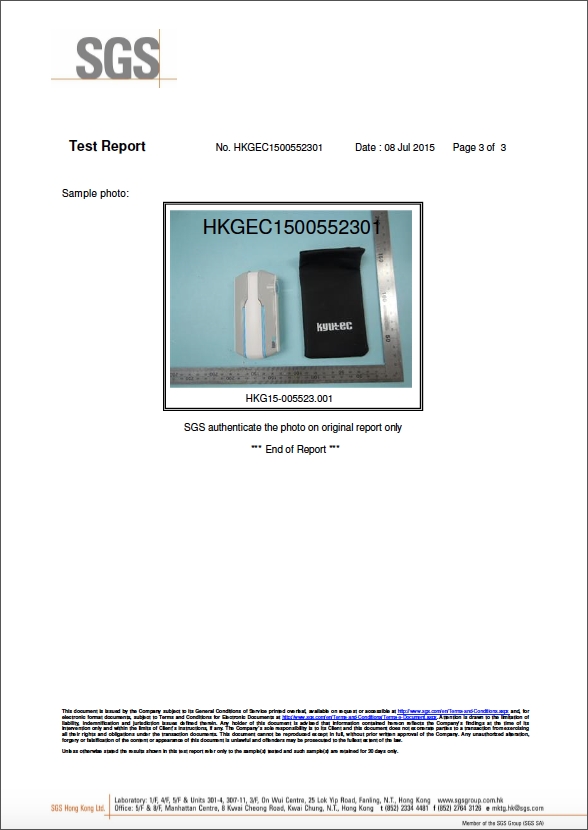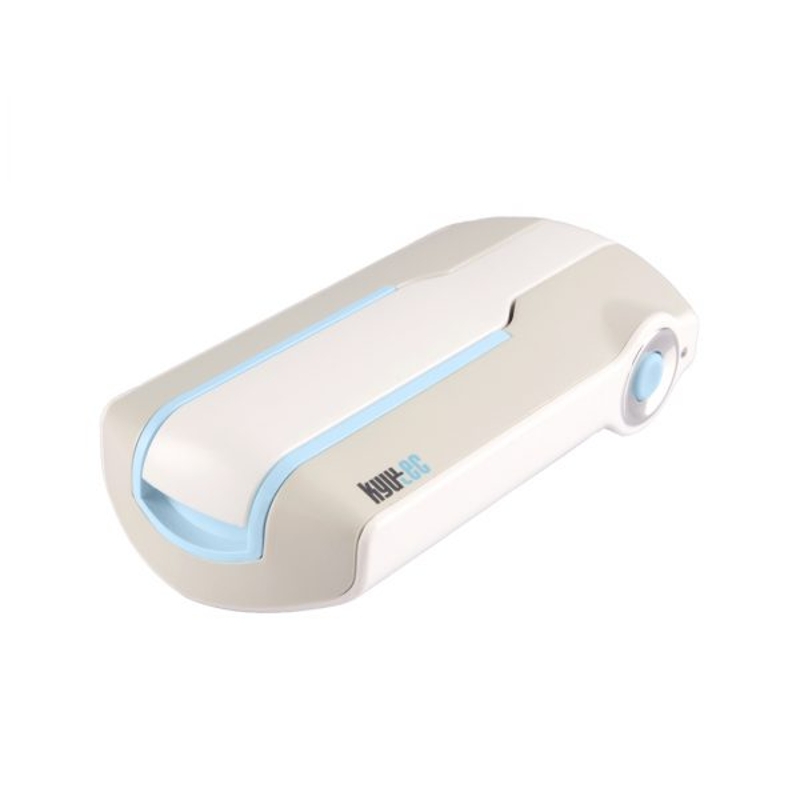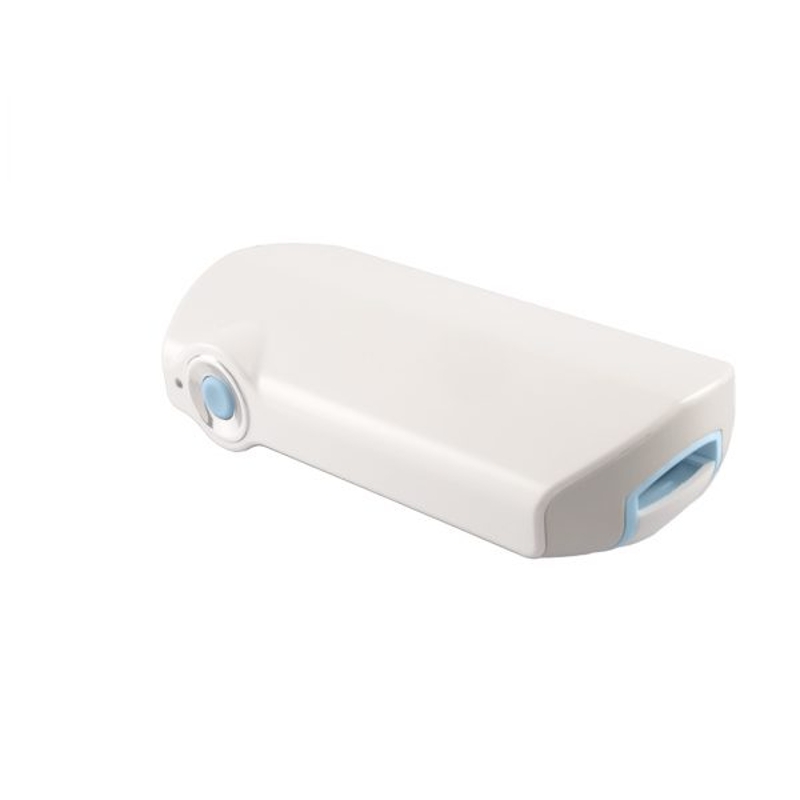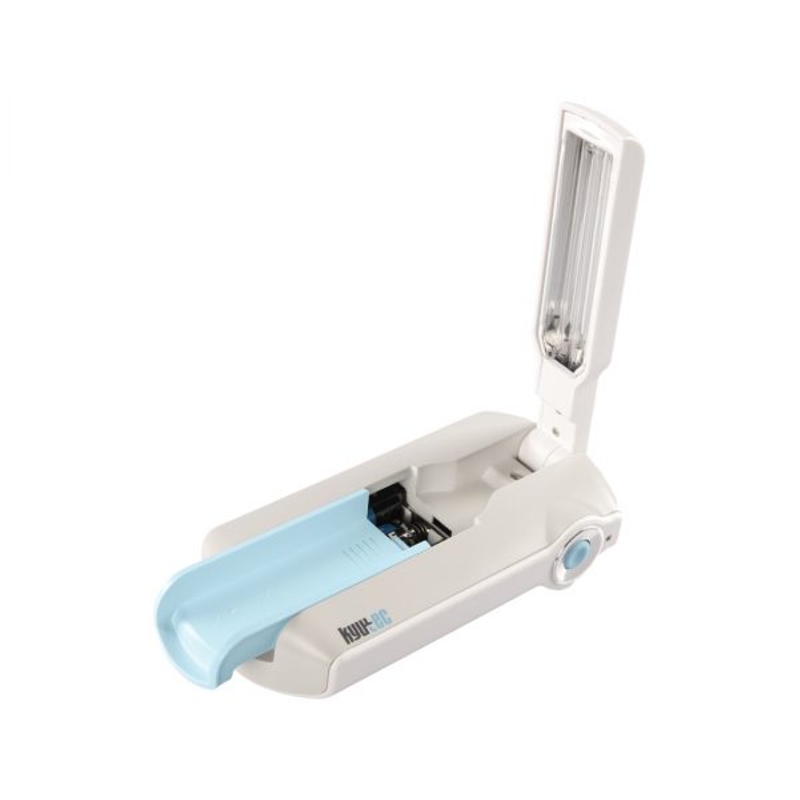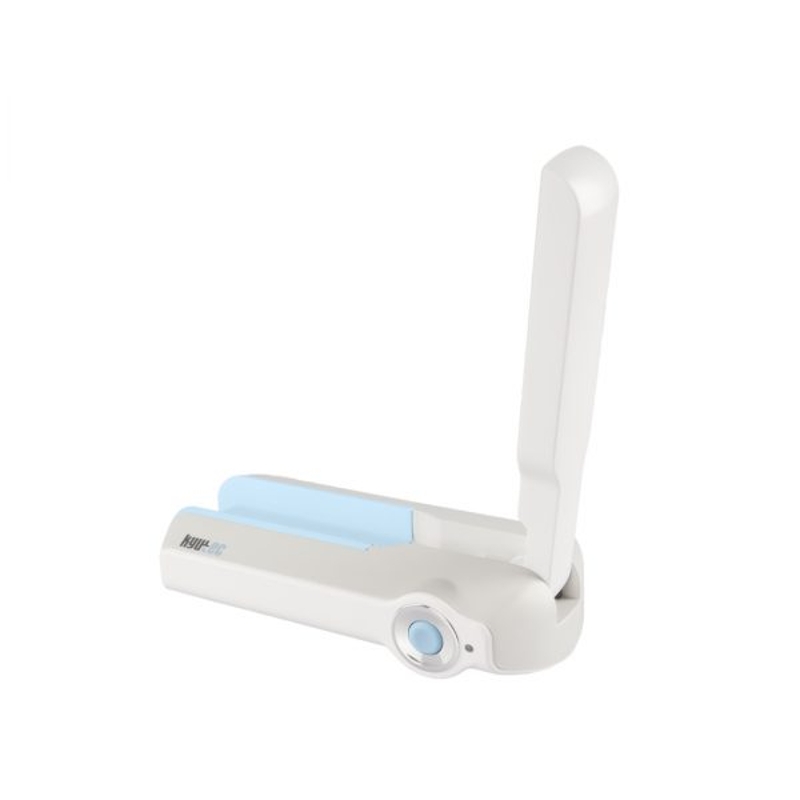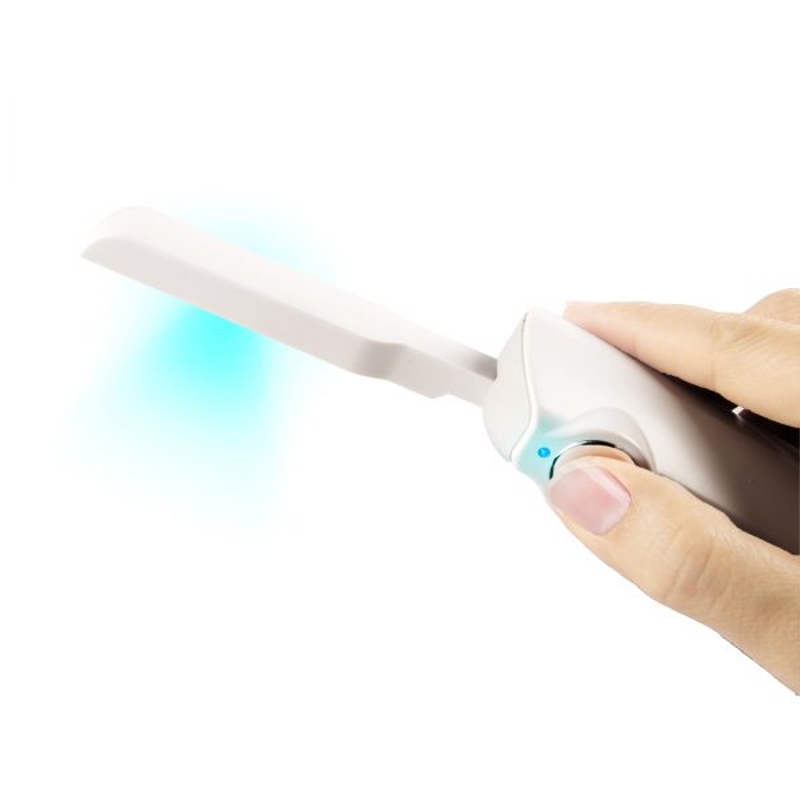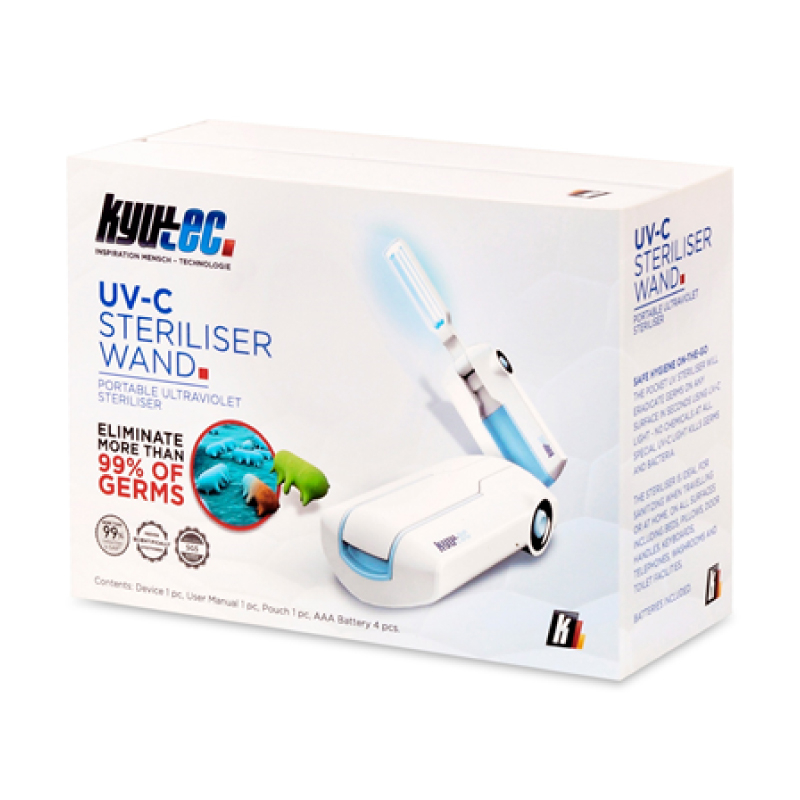 View 100% HB$ Deals terms & conditions
100% Good
Total 0 persons submitted
Excellent(100%)
Good(0%)
Poor(0%)
You can submit review too.
PriceUS$70.00 Kyutec Germany UV-C Steriliser Wand - Kill up to 99% Bacteria Sales Discount Shopping.