SKU:IPM-H3O-Gold
Brand:IPM
New IPM H3O Magic Stick Gold Korea Hydrogen Water Maker
Size: 187mm x 23mm
Weight: 209g
Water to be used: Mineral water or non-distilled water


Overseas Item : International Shipping 21 - 28 working days

H3O Magic Stick turns water into micro-molecular clusters, purifies, anti-oxidises and eliminates residual chlorine. The most special feature of the H3O Magic Stick is that water processed with it contains hydrogen ions. Hydrogen ions move freely between mitochondria and diffuse into your body to rapidly eliminate malicious free radicals, prevent cell damage and enhance metabolism. One-year manufacturer's warranty.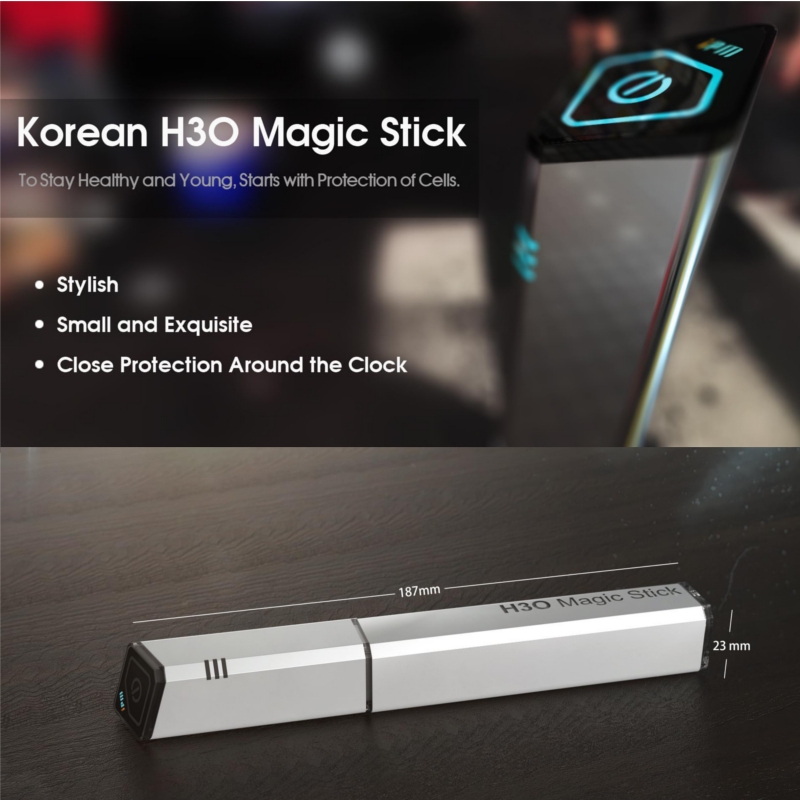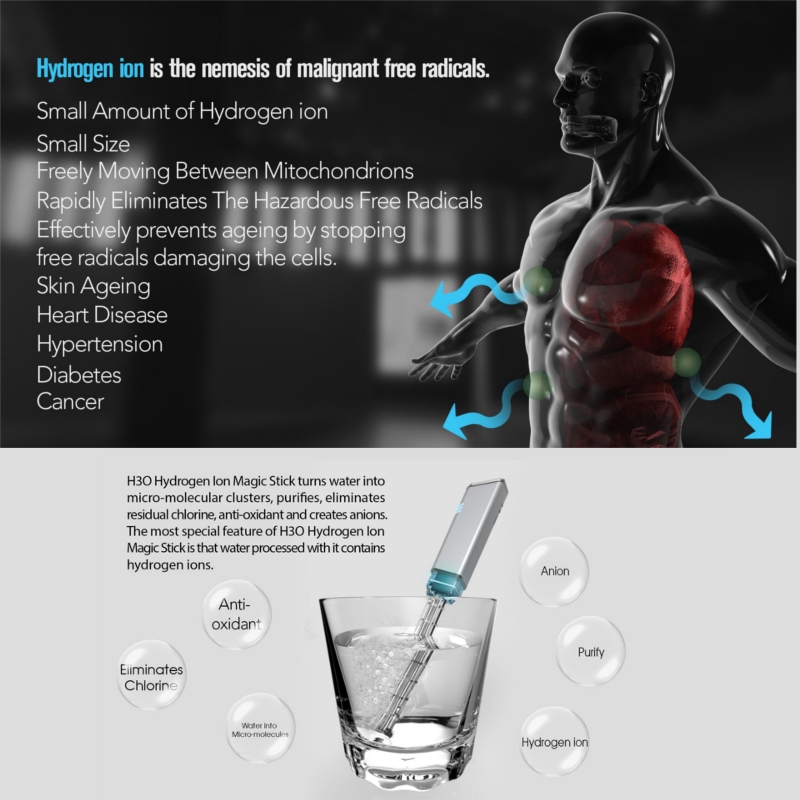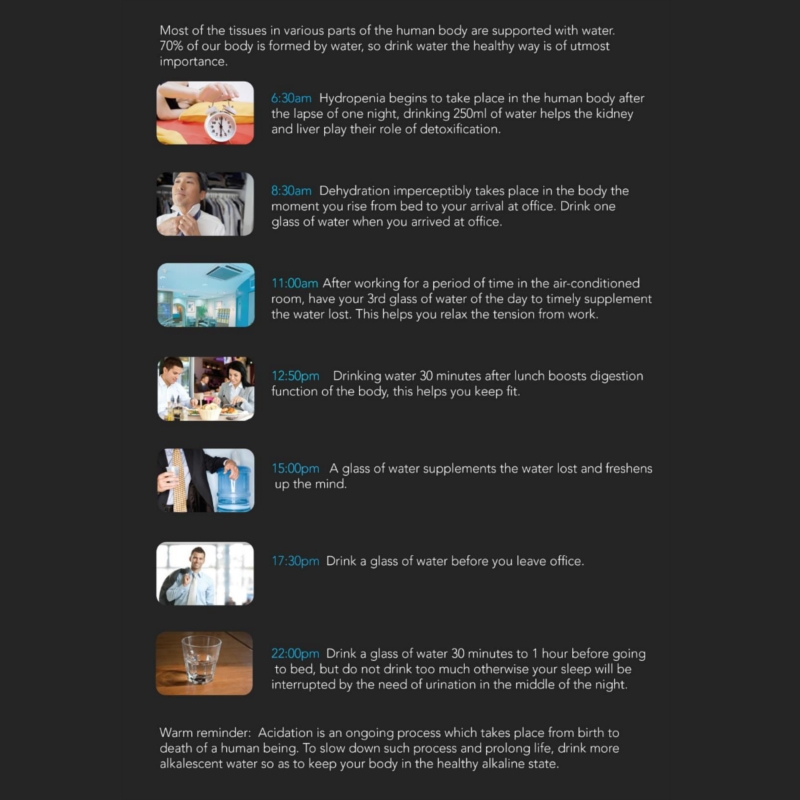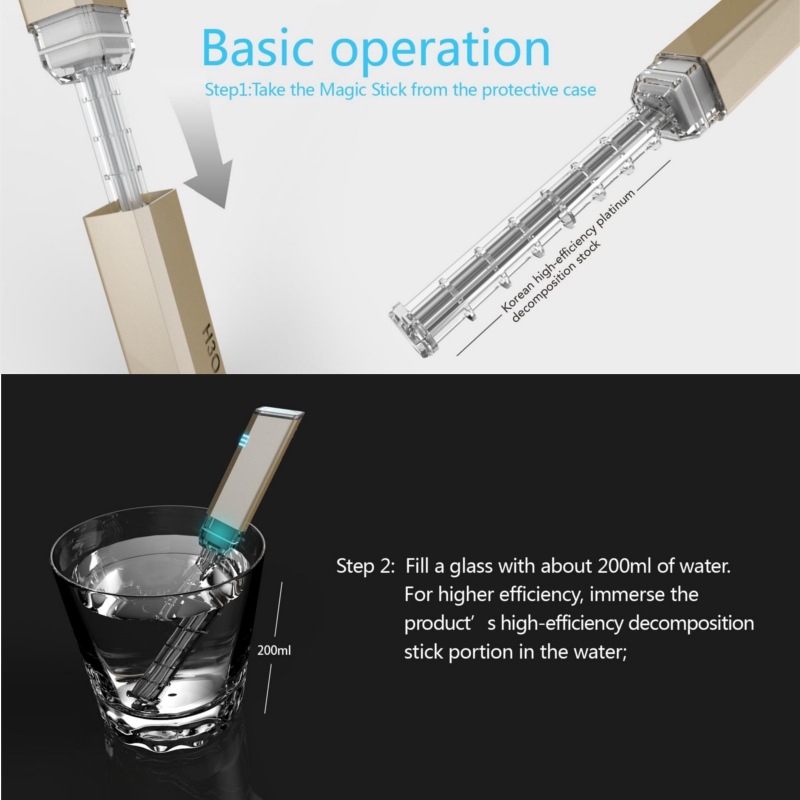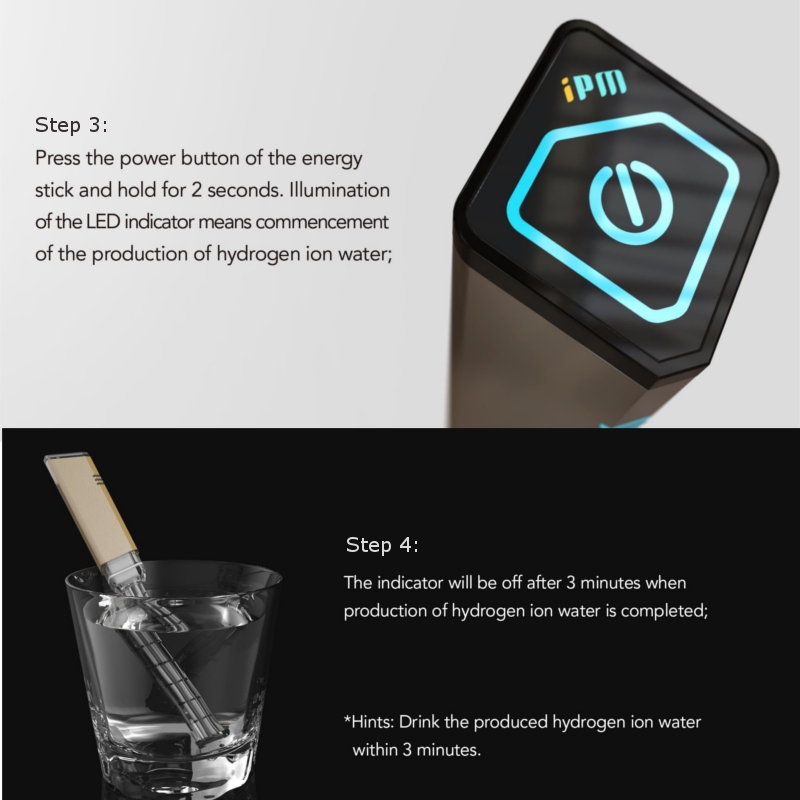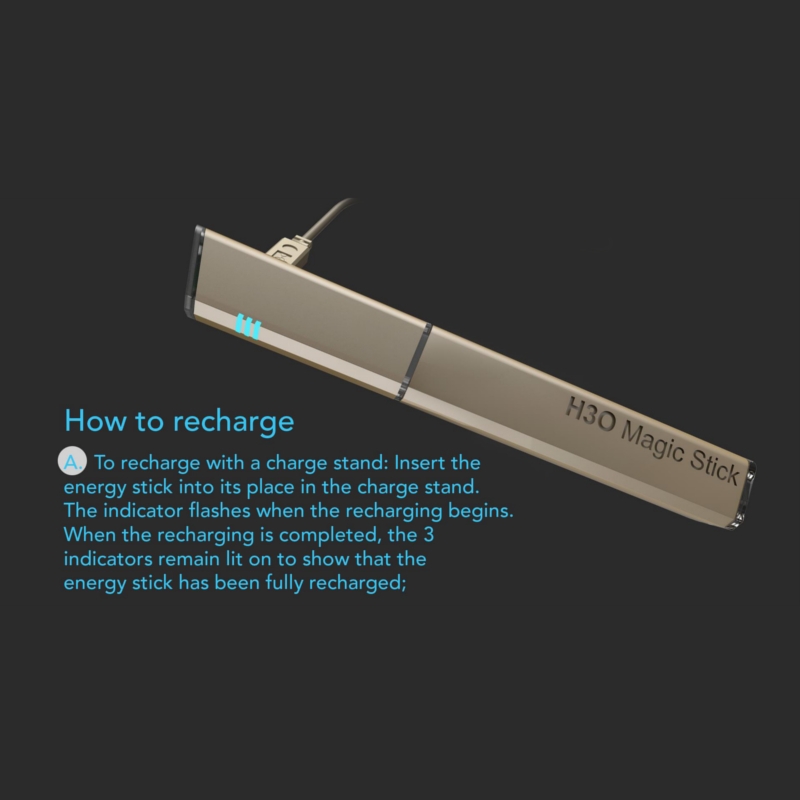 Product Usage Warnings:
Use mineral water or home water for production of hydrogen ion water. Production with mineral water of different brands yields differences in the hydrogen ion water produced because they contain minerals of different quality.


1. Do not put the H3O Magic Stick near any source of heat.
2. Do not use the H3O Magic Stick in the kettle, rice cooker or thermos pot.
3. It is recommended to use the H3O Magic Stick in water at temperature at 40°C or below.
4. Cleanse the H3O Magic Stick with water.
5. Cleanse the H3O Magic Stick immediately after used in any liquid other than water such as tea or juice. User should note that H3O Magic Stick may discolored by these kinds of liquid.
6. Do not break, dismantle the H3O Magic Stick or throw it from the height Do not flush it.
7. Do not immerse the H3O Magic Stick above the portion of decomposition stick (See diagram).
8. If the H3O Magic Stick fall into the water, let it dry and send it for repair.
9. Do not use the H3O Magic Stick when it is charging.
10. Do not pull the USB plug from the socket or any of power source with wet hand or by holding on to the USB cable or power cord.
11. Children should be supervised to ensure that they do not play with H3O Magic Stick.
12. Do not use damaged USB cable. Do not run the USB cable over sharp edges and make sure the USB cable does not get trapped.
13. The mineral water of each brands contain different quality If the produced hydrogen ion water smell or taste different with normal water, we suggest to choose other brands of mineral water for producing hydrogen ion water to drink.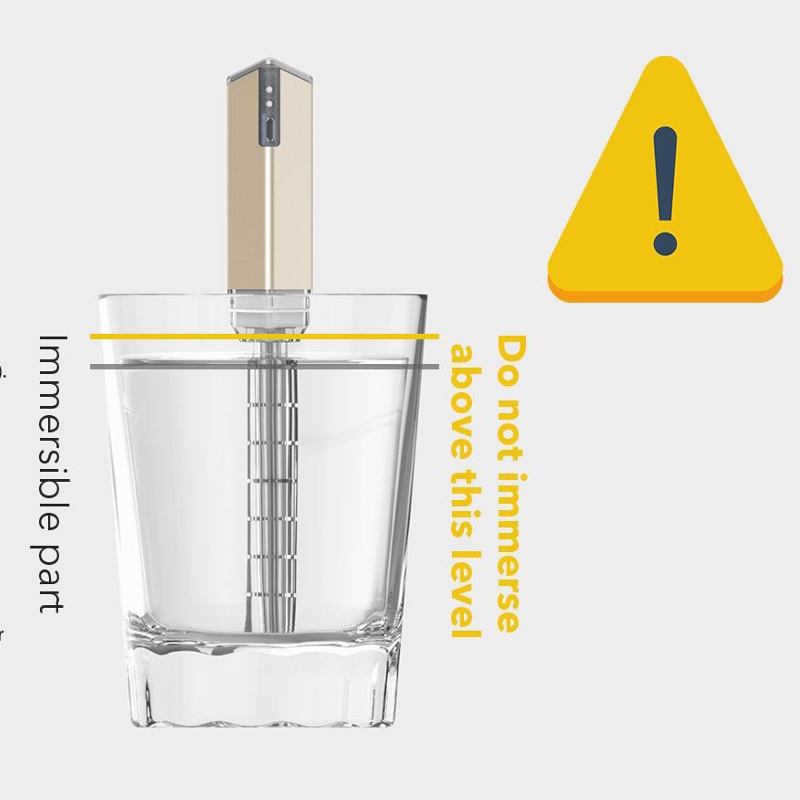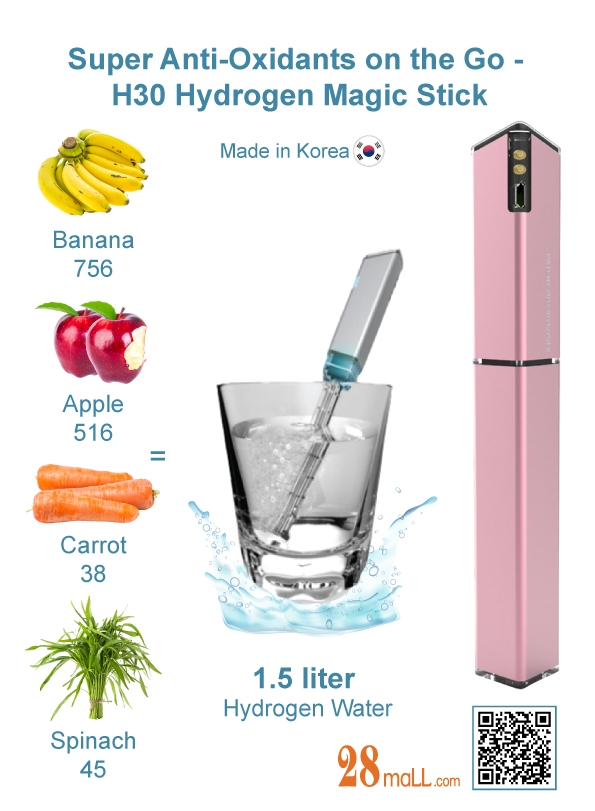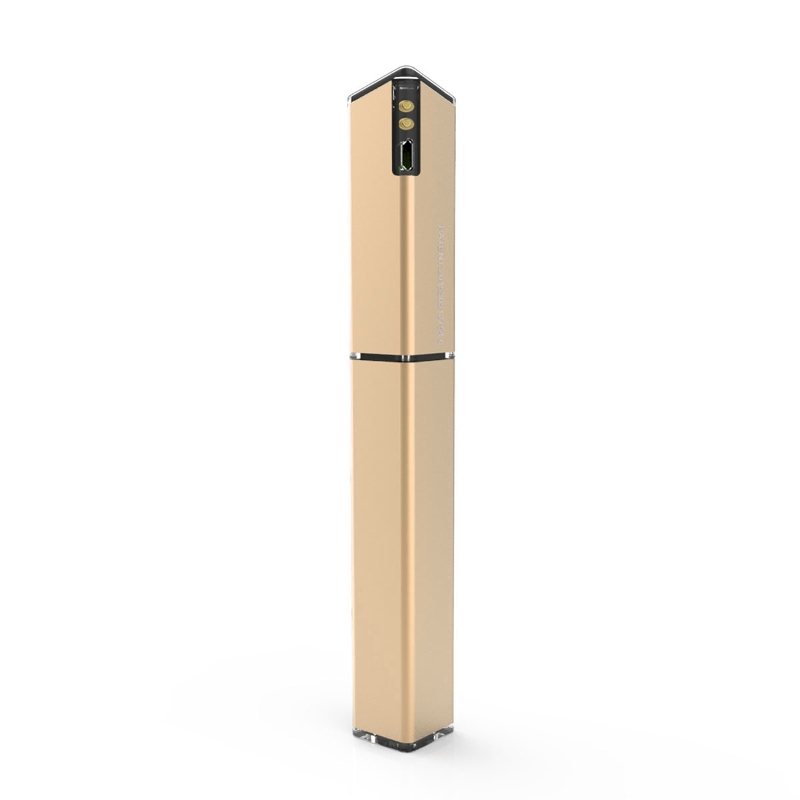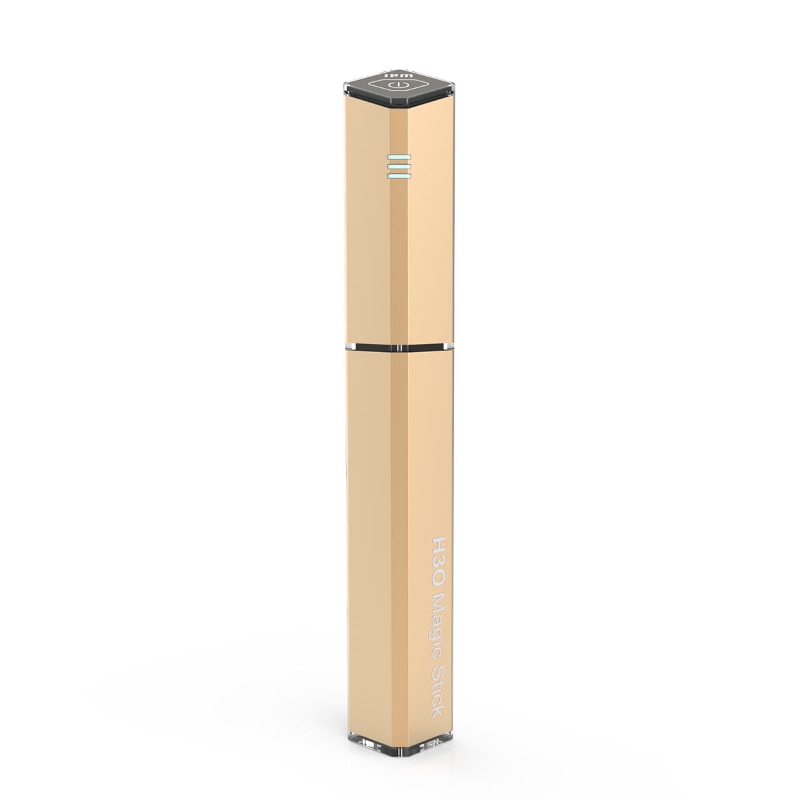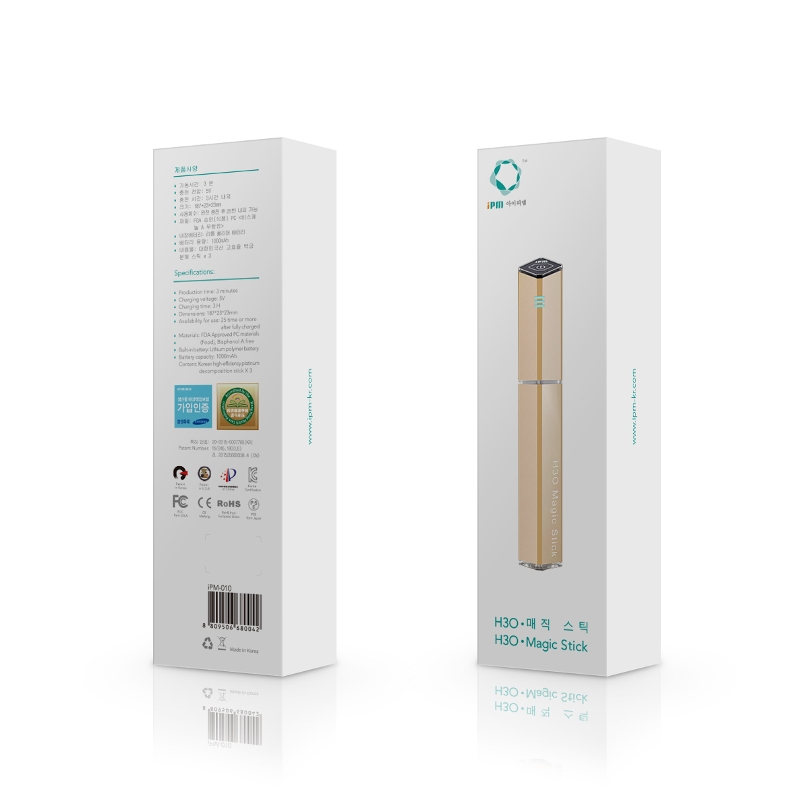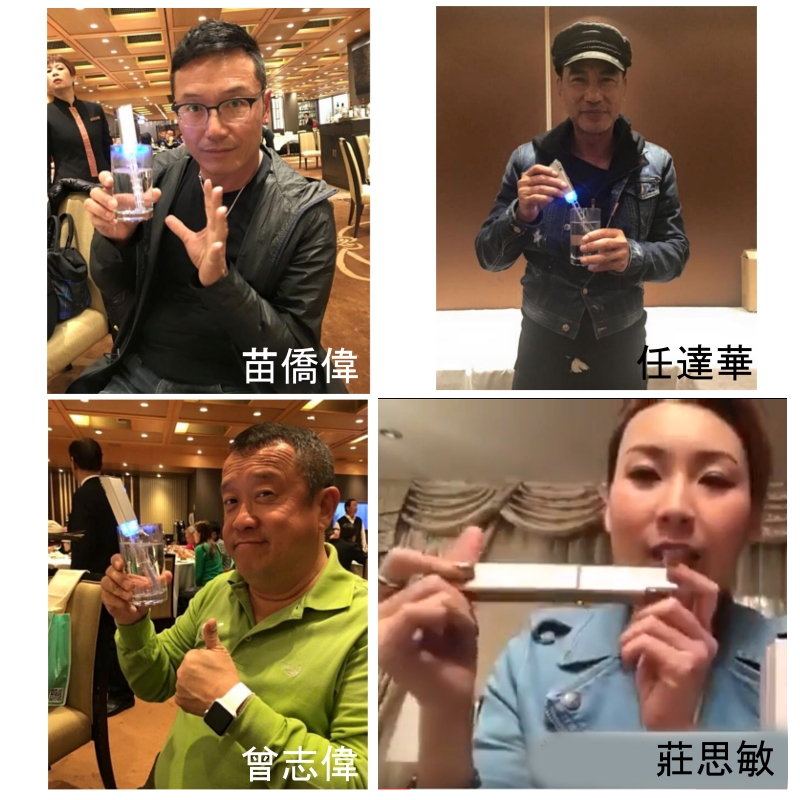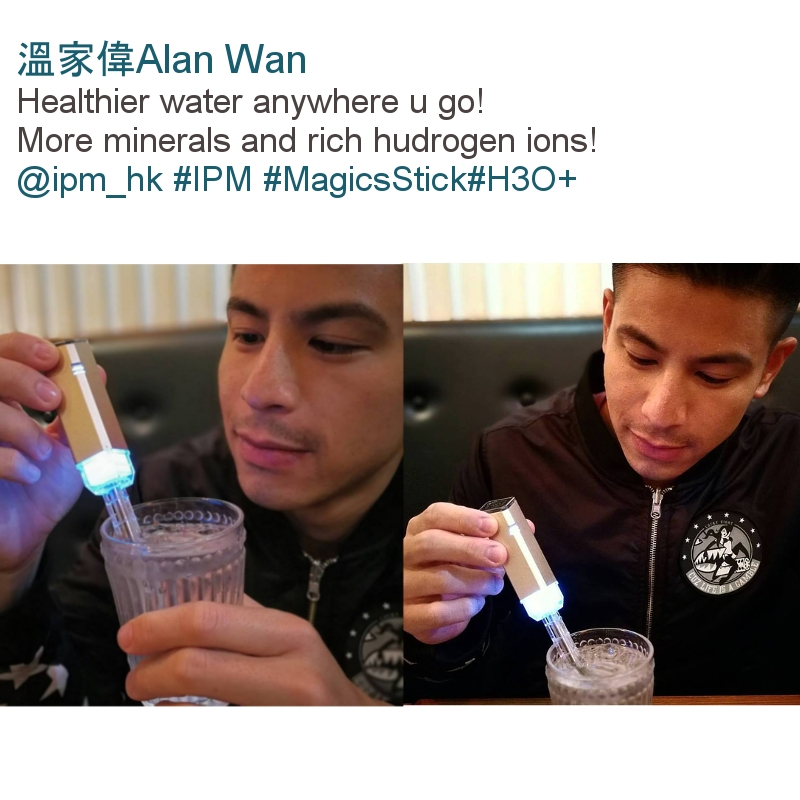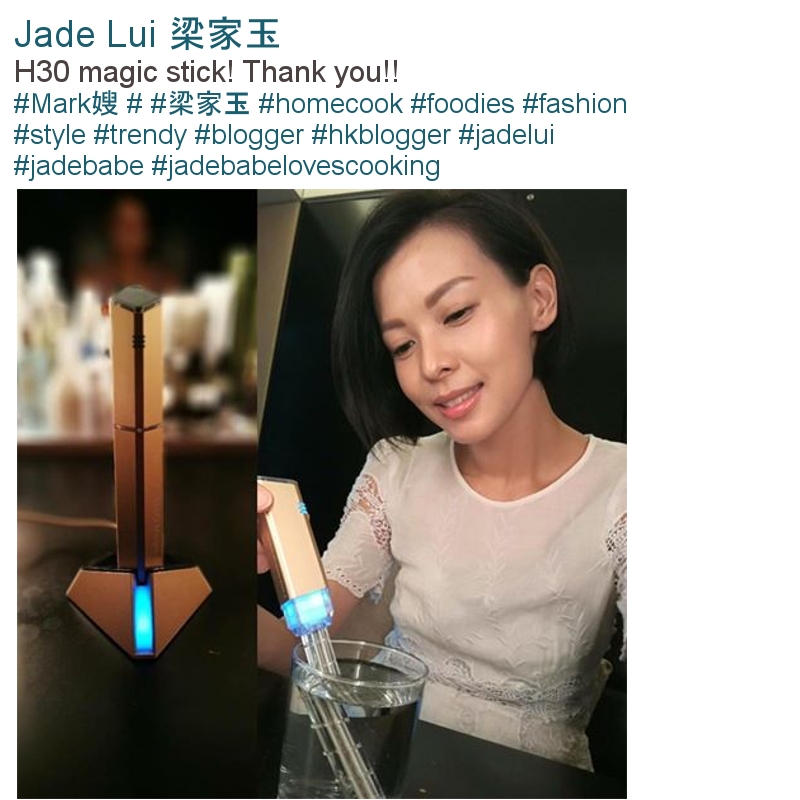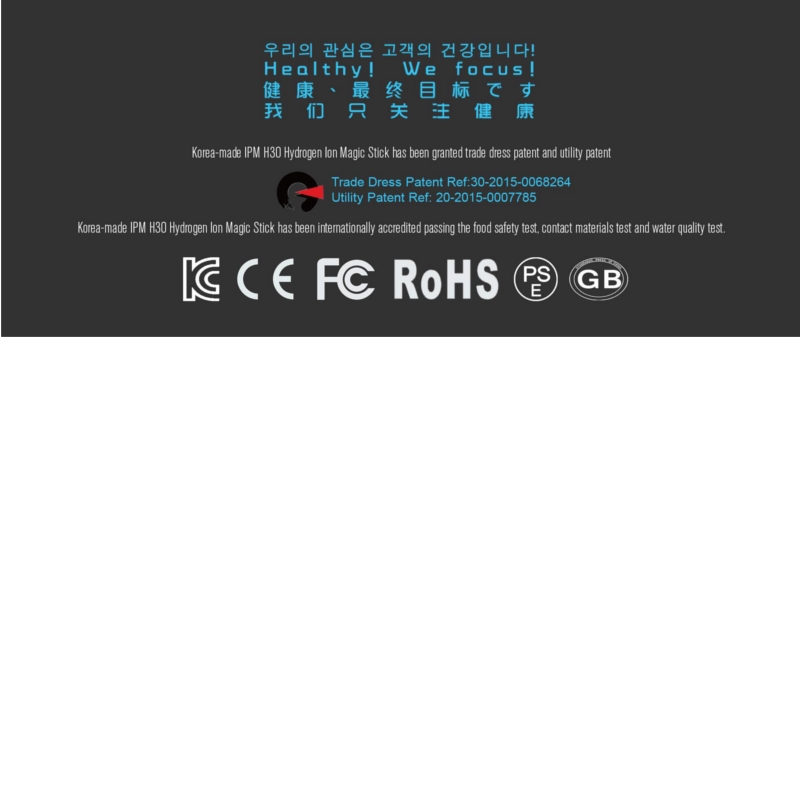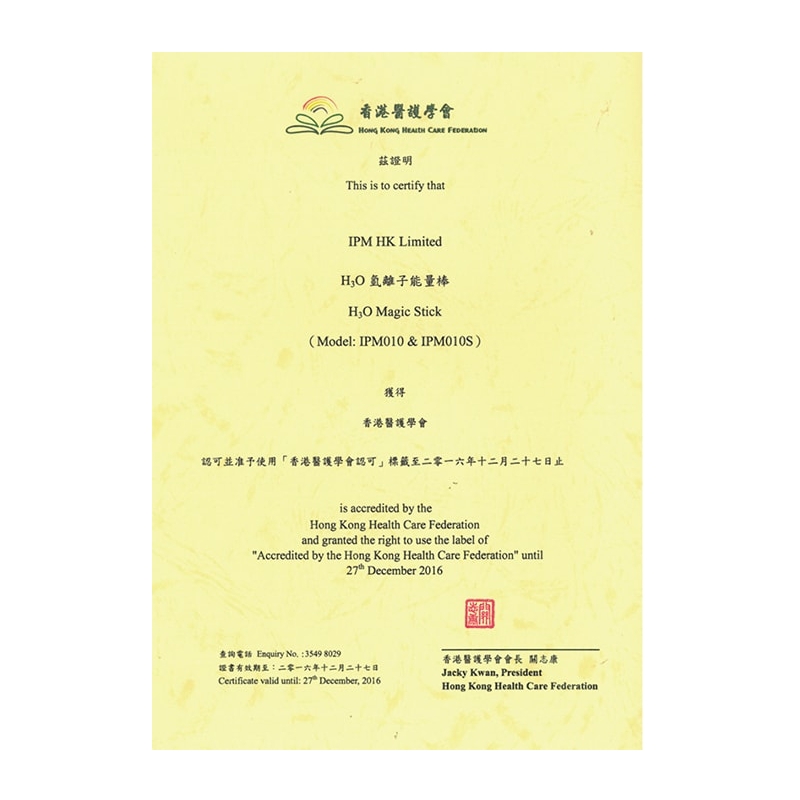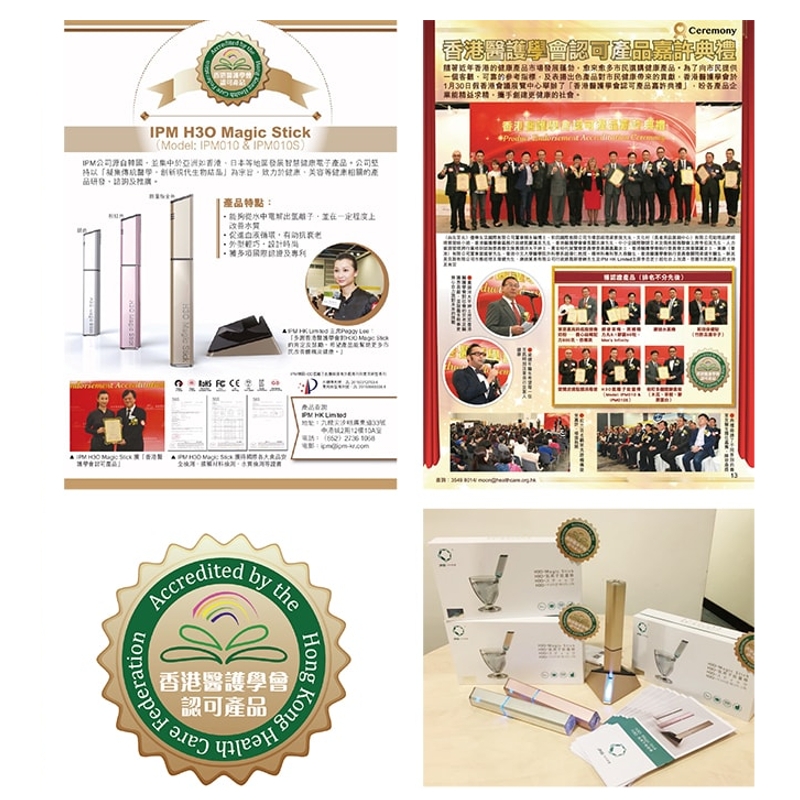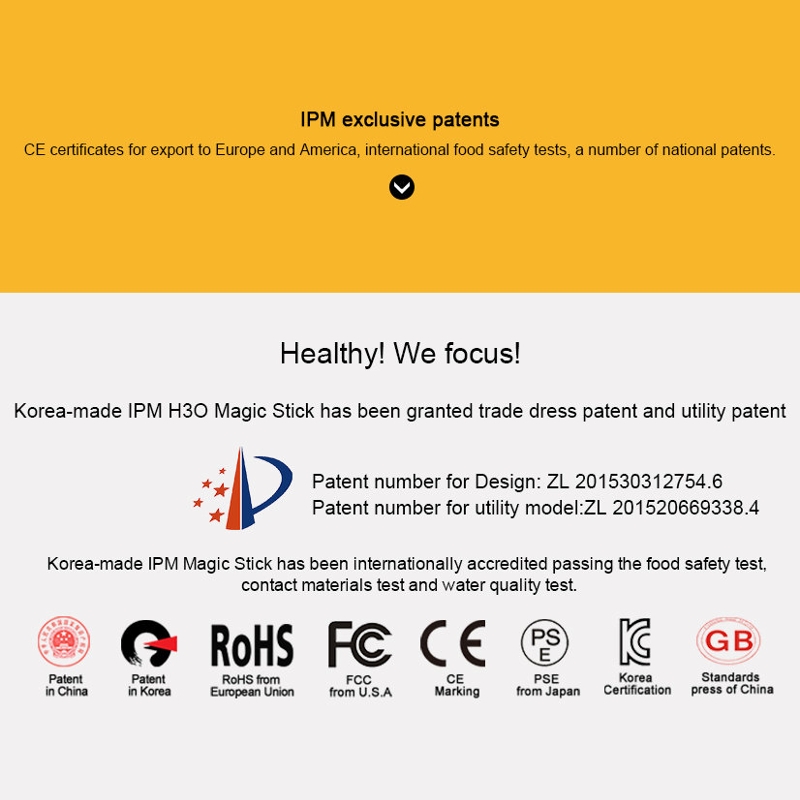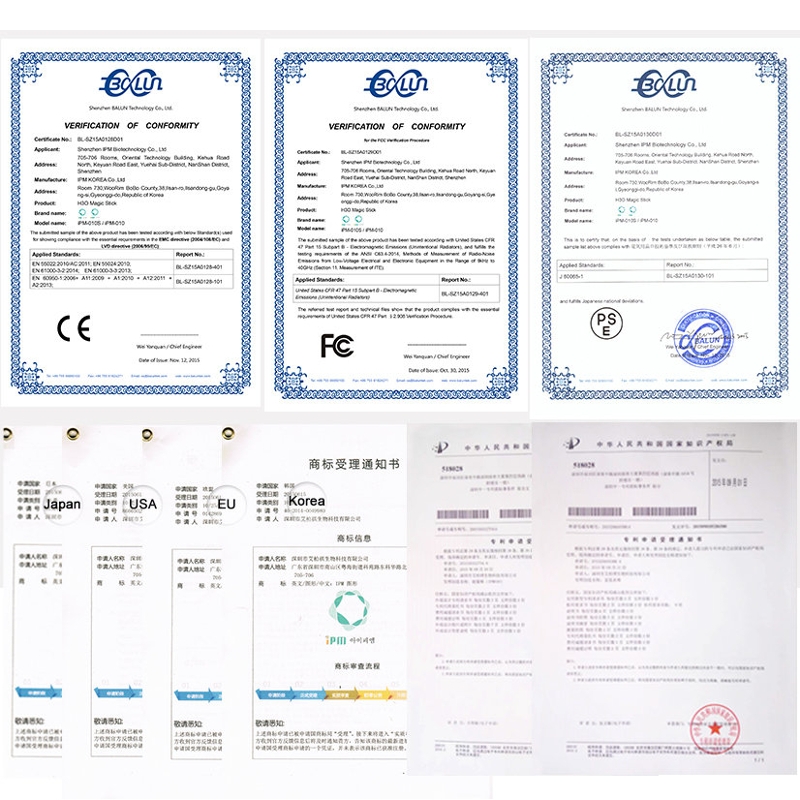 View 100% HB$ Deals terms & conditions
100% Good
Total 2 persons submitted
Excellent(100%)
Good(0%)
Poor(0%)
You can submit review too.
PriceUS$211.51 New IPM H3O Magic Stick Gold Korea Hydrogen Water Maker Sales Discount Shopping.