SKU:105
Brand:Mason Original
Korean Insan Bamboo Salt 9X Roasted 60g
Weight: 60g
Insan Bamboo Salt 9 times roasted is a specially processed salt made from natural sea salt from the West Coast of the Korean Peninsula. Bamboo trunks that are at least 3 years old are tilled with sea salt and plugged with yellow sol at their both ends. The prepared bamboo trunks are stacked inside a steel furnace and roasted using the pine tree firewood, pine resin, and pure yellow sod together with an advanced fire handling technique. As the bamboo trunks bum into ash, the minerals from the bamboos and yellow soil are fused within the salt. The columns are then eventually broken down, and such heating process is repeated 8 times. On the 9th time, the temperature goes up to 1500 degree celsius. The liquefied salt at this level, is now not only infused with vital minerals and essential elements but also rid of any contaminants from seawater. Bamboo Salt consists of vital minerals and essential elements necessary for maintaining the human body.


The health benefits of Insan Bamboo Salt includes :


1. Rich in minerals and trace minerals : Sulphur, Calcium, Magnesium, Potassium, Zinc and Selenium.
2. Highly alkaline & is an anti-bacterial agent.
3. A great antioxidant (ORP level of -173mV).
4. Helps purify blood thus lowering the risk of high blood pressure.
5. Helps to reduce cholesterol in blood and maintain a healthy heart.
6. Neutralises & balances the pH level of the body.
7. Eliminates excess toxic waste stored in our body.

Ingredient :
Sun-dried salt from the Western Sea Coast of the Korean Peninsula 100%, in cystal form.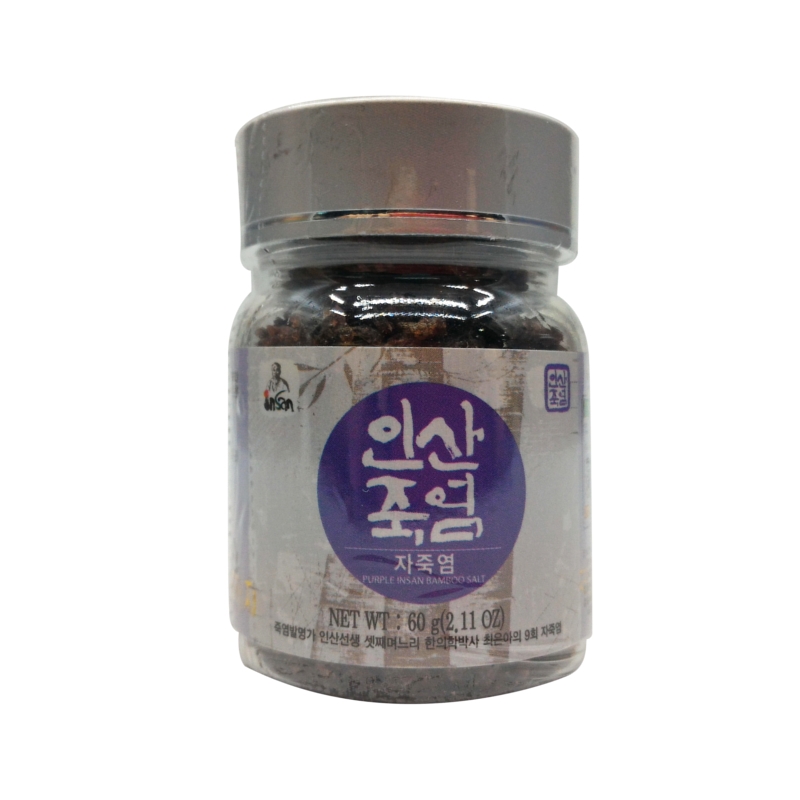 View 100% HB$ Deals terms & conditions
100% Good
Total 0 persons submitted
Excellent(100%)
Good(0%)
Poor(0%)
You can submit review too.
PriceUS$14.62 Korean Insan Bamboo Salt 9X Roasted 60g Sales Discount Shopping.