SKU:MO-VCO-NNGJ-500
Brand:Mason Original
Mason Original Virgin Coconut Oil narrow neck glass jar - 500ml
Packaging : 500 ml narrow neck glass jar
Coconut is known as the "tree of life" as it has a wide range of health benefits, which include skin care, hair care, improving digestion and immunity against a host of infections and diseases. People has discovered the wonders of oil extracted from coconut and it is gaining popularity throughout the whole world. Virgin coconut oil is a stable, healthy, naturally saturated fat that is free from trans-fatty acids. It contains medium-chain fatty acids, including lauric acid, caprylic acid and capric acid which are readily converted to energy by the body. Consumption of coconut oil at recommended levels, along with a healthy diet and lifestyle, helps maintain already healthy levels of cholesterol.
The health benefits of virgin coconut oil :
Improves alzheimer disease
Keeps diabetes in check
Improves skin diseases such as fungal infections, acne and eczema
Helps in weight loss
Improves immune system
Nourishing the brain
Mason Original virgin coconut oil is extracted from coconuts sourced from certified plantations. The handpicked coconuts are cold pressed and filtered to maintain its nutrient and purity, reflecting the exotic rich taste and fragrance of coconut. Its high content of short and medium chain fatty acids especially lauric acid makes it uniques in helping to preserve the natural immunity of the human body.
Ingredients : 100% unbleached, undeodorized, unrefined virgin coconut oil
Dosage : 10 ml per serving, can consume directly or mix with foods or drinks. Consume 1 to 2 times a day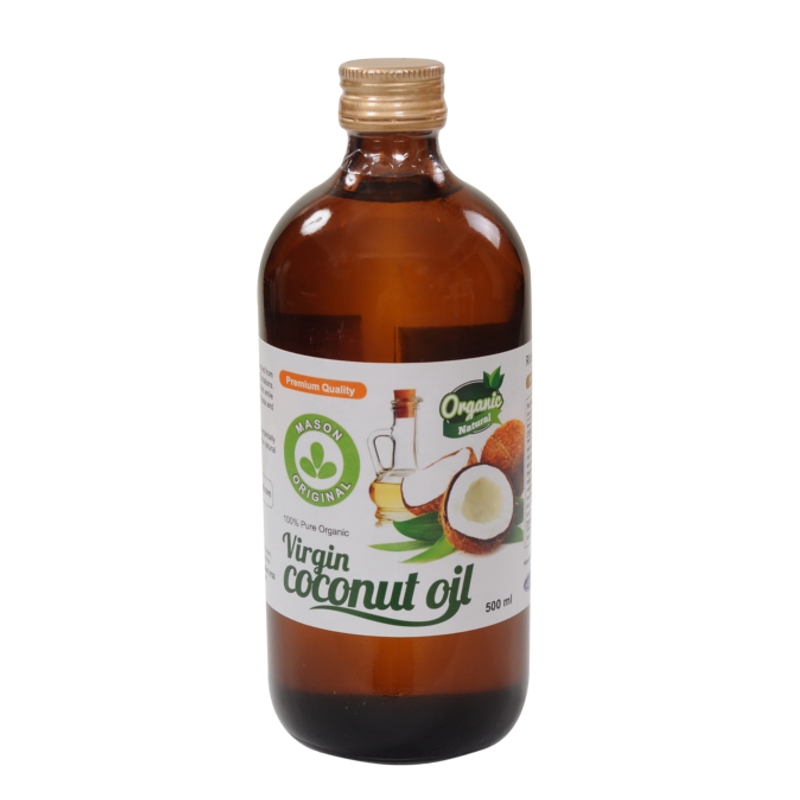 View 100% HB$ Deals terms & conditions
100% Good
Total 1 persons submitted
Excellent(100%)
Good(0%)
Poor(0%)
You can submit review too.
PriceUS$14.15 Malaysia Organic Cold Pressed Virgin Coconut Oil - 500ml Sales Discount Shopping.