SKU:Bichup-Ja-Saeng
Brand:The history of Whoo
Whoo Bichup Self-Generating Anti-Aging Essence 50ml
This is the LATEST NEW upgraded formula of Whoo Antiaging Essence. Malaysia retail only has the old formula of Whoo Bichup Jasaeng Essence 45ml retailing at RM669 / US$149
*Expiry Date : 17/10/2019*


Volume: 50ml
Made in Korea
Bichup Ja Saeng Essence is the typical essence of 'The history of Whoo' which cares every skin troubles. It contains chojaha bidan which has skin self-generation effect and Gongjin bidan, Gyeong ok bidan, cheongsim bidan which are three secret noble processes from Royal court You can experience self-generation, wrinkle improvement, moisturizing, elasticity improvement and better complexion of skin with continuous use of Bichup autogenous Essence for more than 2 weeks.
Additional Ingredients
•ChoJaHaBiDan (from Ja-Ha-Gu)
•GongJinBiDan
•GyungOkBiDan
•ChungSimBiDan
The History of WHOO
Commissioned by the National Government of Korea to create a national luxury skincare brand that fully embodies the Korean traditions, LG Household and Healthcare developed and launched The History of WHOO in Korea in 2003.
Revolving around the concept of providing self-care and self-regeneration beauty remedies for women; The History of WHOO re-interpreted the traditional beauty formulas used by empresses from the Eastern Royal Courts and through modern technologies, developed various skincare and makeup lines that are fit for a Queen.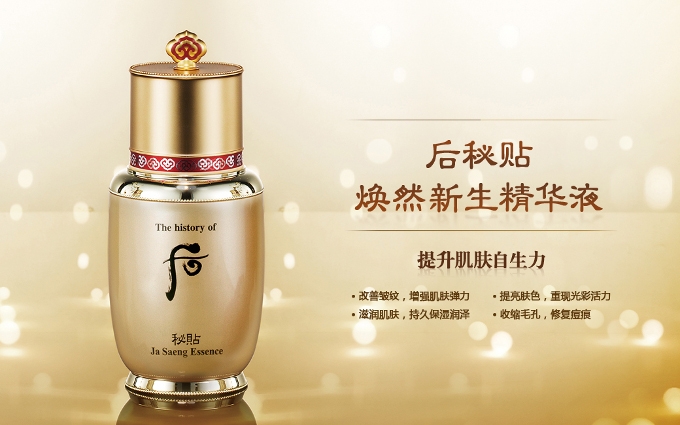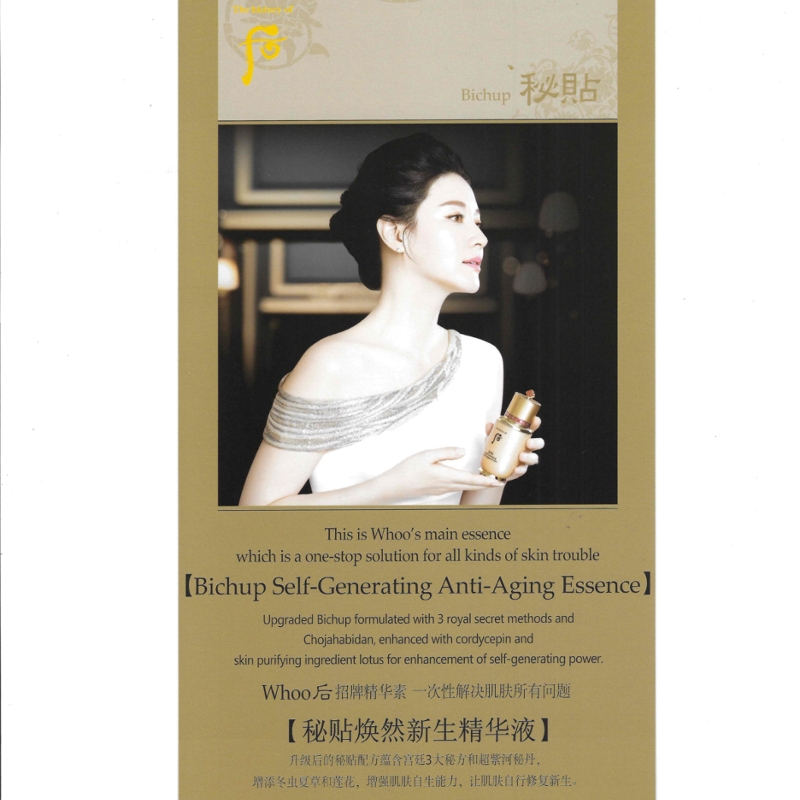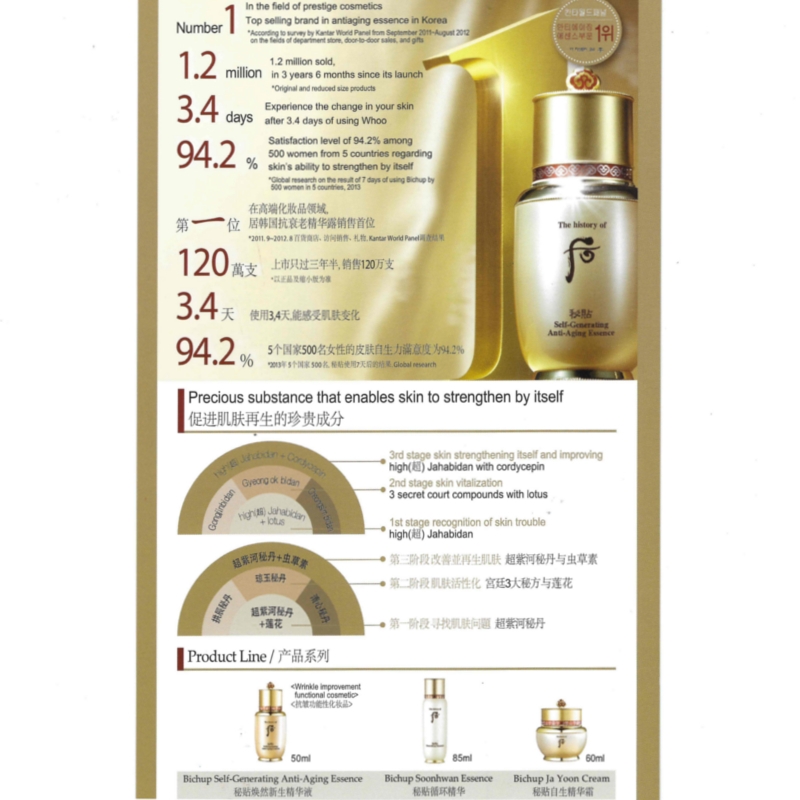 View 100% HB$ Deals terms & conditions
100% Good
Total 5 persons submitted
Excellent(100%)
Good(0%)
Poor(0%)
You can submit review too.
PriceUS$97.46 *Clearance Whoo Bichup Self-Generating Anti-Aging Essence 50ml Sales Discount Shopping.