SKU:Isomil-0-12
Brand:Isomil
Isomil Lactose Free Milk Powder Hong Kong Offer
Suitable for 0-12 months
Soy Flavor: 850g
Manufactured in Netherlands
Expiry: June 2018

For Malaysia baby milk powder store, go http://www.28mall.com/shop/babymilkpowdermalaysia.html
Milk free and lactose free
High quality of soy protein
Free from cow milk protein
Naturally lactose free
IQ PLUS
Intelli-Pro is a unique combination of Lutein and DHA. Lutein is an integral part of the eye's retina and DHA is a building block for brain and eye development
Omega 3 and 6 are precursors of DHA and AA.
Taurine helps support overall mental and physical development.
Choline supports overall mental functioning.
Iron is an important component of red blood cells which carry oxygen to all parts of the body to help the body's production of energy.
Folic Acid plays a role in the formation of red blood cells.
Zinc is essential for growth and helps in physical development.
Vitamin A is essential for the functioning of the eye.
Prebiotic (FOS) support the growth of good bacteria to help maintain a healthy digestive system.
Iron and Zinc support the baby's natural defenses.
Zinc, Selenium, Beta-carotene, Vitamin C and E are antioxidants to help to protect cells from free radicals that may have escaped the natural processes of your baby's body system.
Unique easily digested vegetable fat blend without palm oil.
With calcium to support the development of strong bones.
Special blends of two carbohydrate with different absorptive pathways.
Carbohydrate is a source of energy.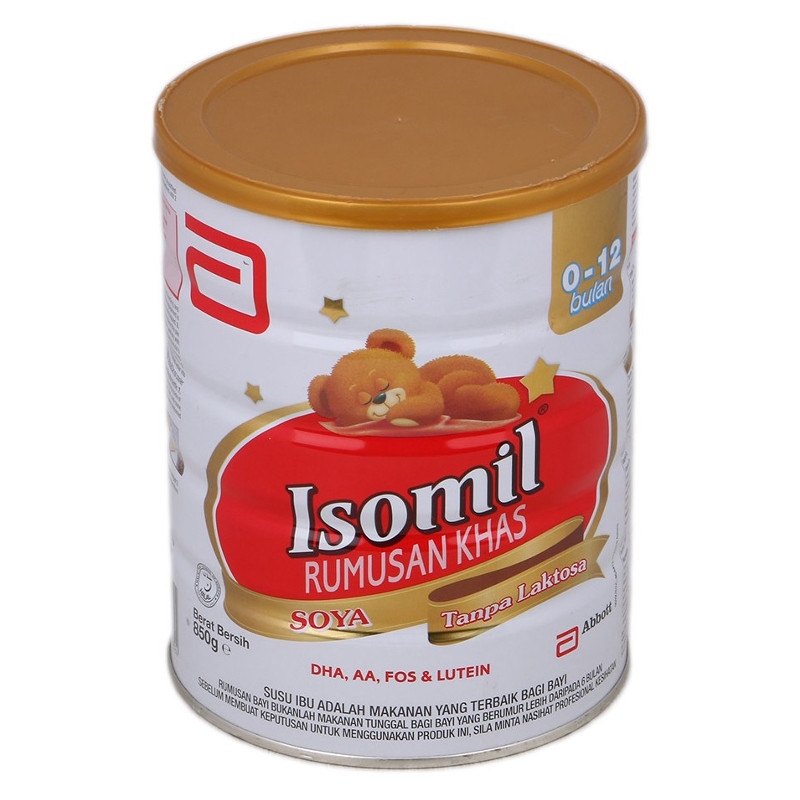 View 100% HB$ Deals terms & conditions
100% Good
Total 0 persons submitted
Excellent(100%)
Good(0%)
Poor(0%)
You can submit review too.
PriceUS$17.62 Isomil Lactose Free Milk Powder 0-12 Mths - 850g H Sales Discount Shopping.