SKU:1-TC AHL Vial M
Brand:TRICOVEL
Tricovel® Vials with Biogenina® is a scientifically advanced, quick-acting effective adjuvant anti-hair loss treatment to counteract temporary hair loss and initial hair thinning. The exclusive Triactive3® Technology, applied for the first time to Tricovel vials, allows the gradual, in depth release of triple the concentration of actives ingredients over 3 days.
Tricovel Anti-hair Loss Treatment Vial Men, box of 10 vials x 3.5ml

Tricovel® in vial form is a treatment with Biogenina® and the innovative Ajugenil® complex to act quickly on the hair bulb, counteracting hair loss and improving general hair condition. It does not leave hair oily or limp.

Triactive 3®

The exclusive Triactive3® Technology, allows to apply the product only once every 3 days.
Has a triple concentration of active ingredients
Penetrates quickly to the hair follicle and is not removed by hair washing
Is laid down and is released gradually over 3 days, for prolonged efficacy
Revitalizing Action
Biogenina® (registered patent) Is quickly absorbed by the scalp. Activates specific receptors on the external epithelial shaft of the follicle. Stimulates the activity of the dermal papilla where the hair originates.

Biogenina the patented complex that contribute to the correct activity of the bulb, prolongs the hair growth phase and give nourishment and strength to hair.

Use
Apply the content of a vial onto the scalp and gently massage it in. Do not rinse. The product can be applied on dry or damp scalp. Apply once every 3 days. The recommended treatment cycle is 3 months.

Convenience value and safety
The content of Tricovel vials doesn't leave hair oily or limp.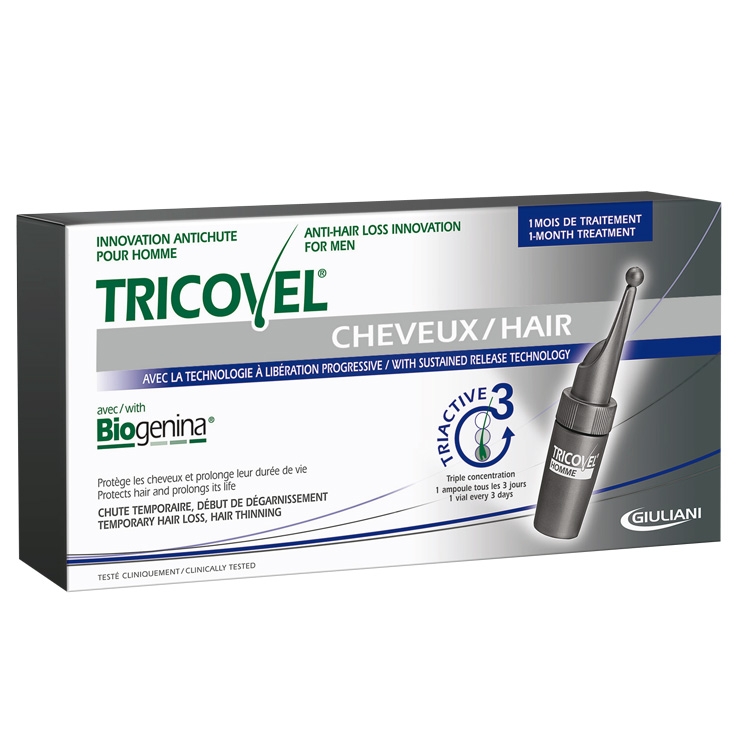 .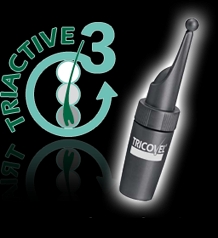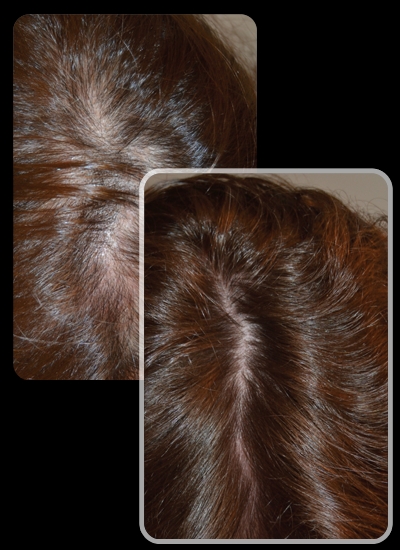 View 100% HB$ Deals terms & conditions
100% Good
Total 0 persons submitted
Excellent(100%)
Good(0%)
Poor(0%)
You can submit review too.
PriceUS$76.45 Tricovel Anti-hair Loss Treatment Vial Men Sales Discount Shopping.