SKU:INGA001
Brand:Papa recipe
INGA AURORA BRILLIANT CREAM
Natural Glowing effect with a "this was always my skin finish" look, helps make up glide over skin giving natural non-caking effects, "Aurora Brilliant Cream".
Natural Luminizing Effect (Strobe Effect): Aurora Lighting effect gives you natural 3D glow, like it was always your glow
Brightens and Clarifies : Energizes, and revitalizes your skin to make it look as if you have no makeup
Increase Makeup Effectiveness: Improve foundation or powder application, also providing a beautiful glow
Hydrating Skin Care : Hydrates and primes to provide all the moisture you need before make up
Whitening, Anti- Wrinkle Care, Multi Effect Result Cream: Boost the look of dull skin with multi-effect such as whitening, and anti wrinkle all in one cream!
Perfect Coverage, providing natural finish: With perfect coverage, INGA cushion covers all flaws. In addition to the perfect coverage, it provides skin tone color correction.
43% Natural Springs Water Hydrating Usage & Cooling Effect: Instead of a normal water base, the I'NGA cushion has a base made with Natural Spring Water (43%) for a cooling effect and instant hydration!
Natural Finish In 30 Seconds! : Instant natural and flawless anytime and anywhere with I'NGA's Cushion.
Long Lasting Effect! (Non-Caking, Non-streaking, and Non-settling!): Even with mulitple fixes, the cushion does not make skin cake, streak, or settling. Long lasting make up that keeps you hydrated.
3 Function- Whitening, Anti-Wrinkle, UV Protection: Providing a natural finish is a must. This cushion also provides three additional main functions: whitening, anti-wrinkle, and UV protection.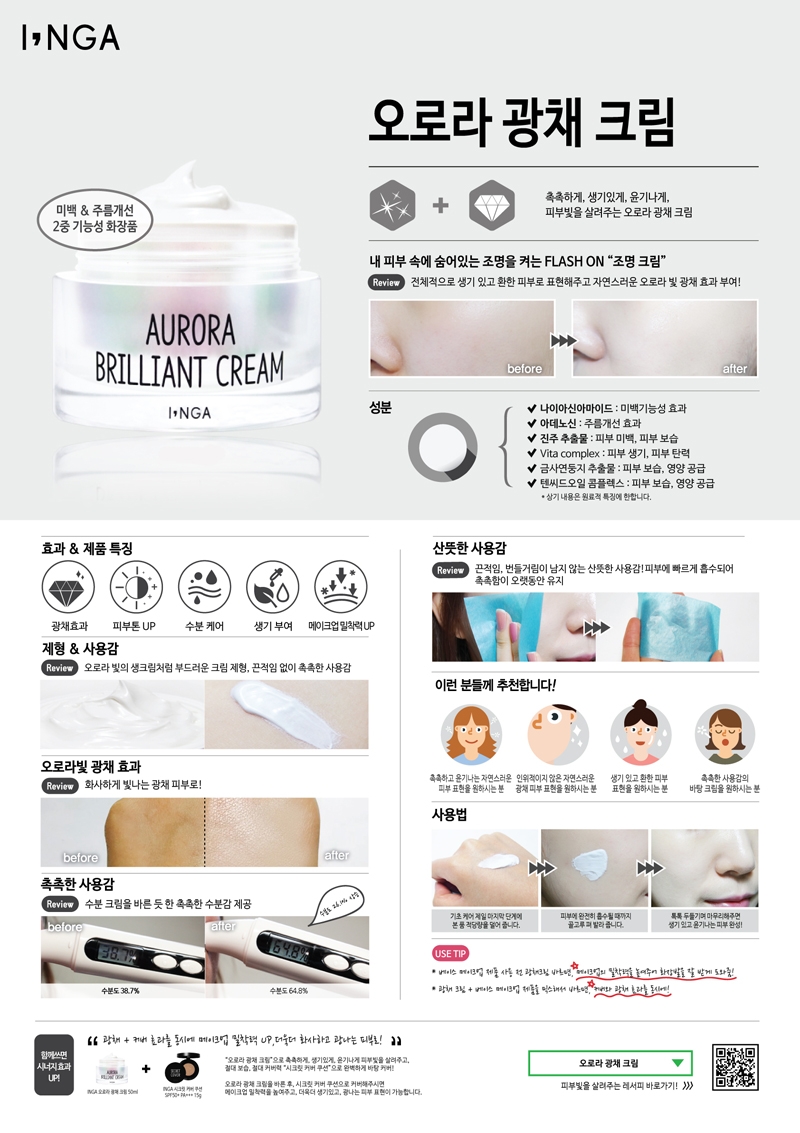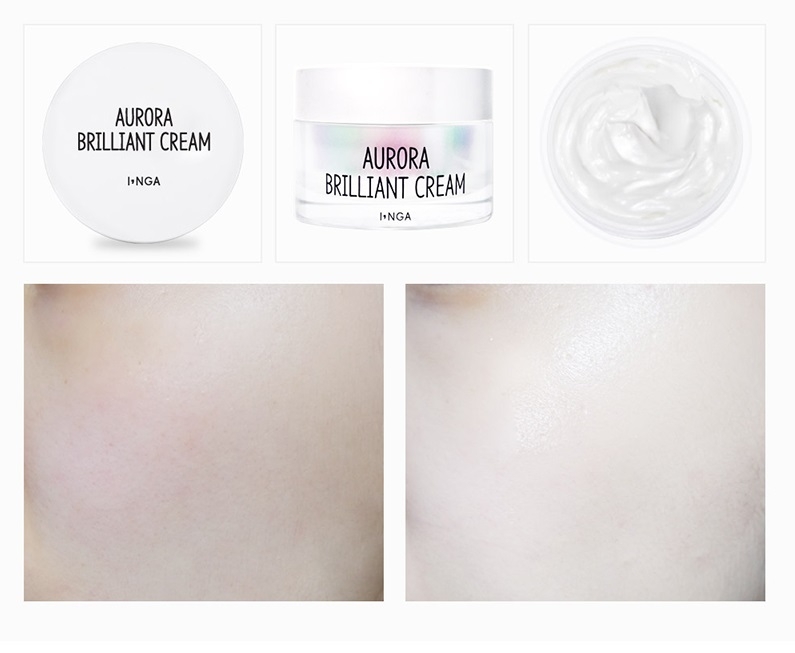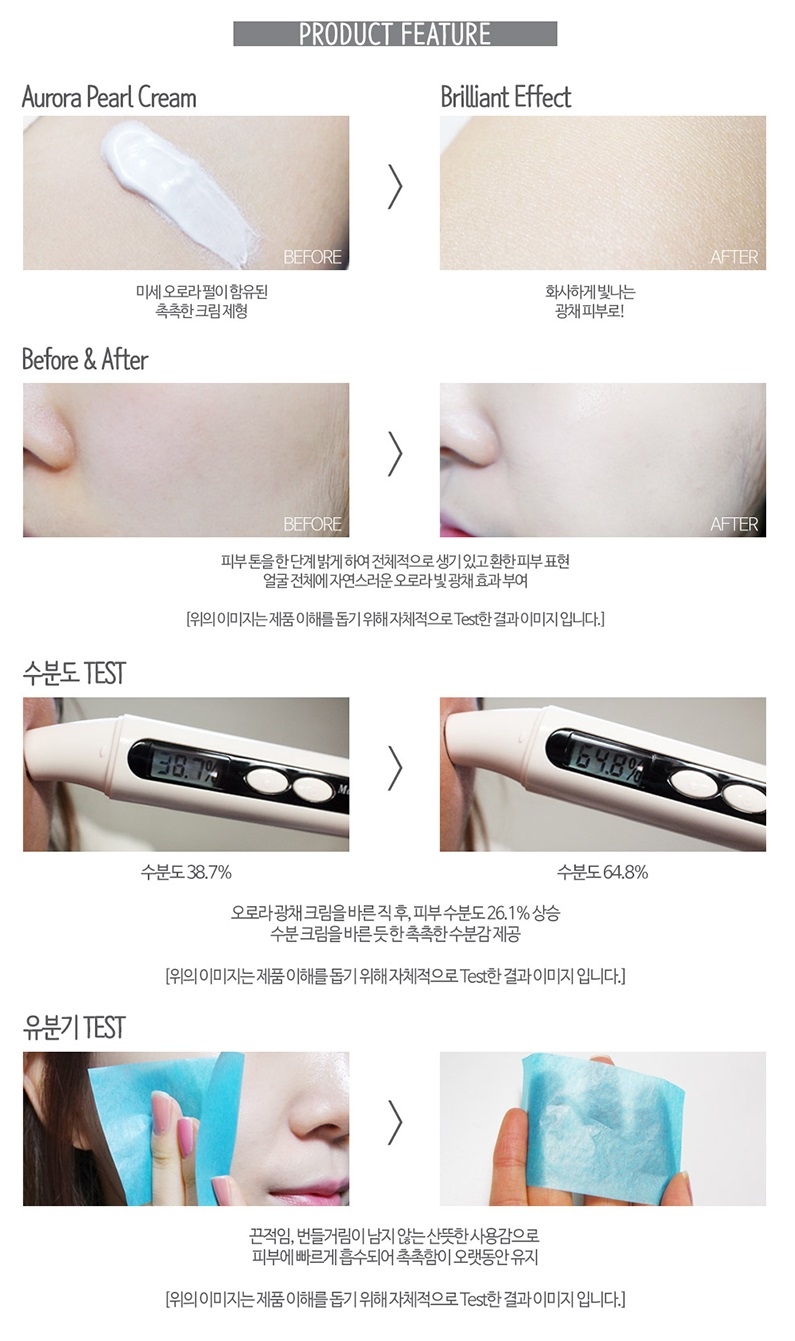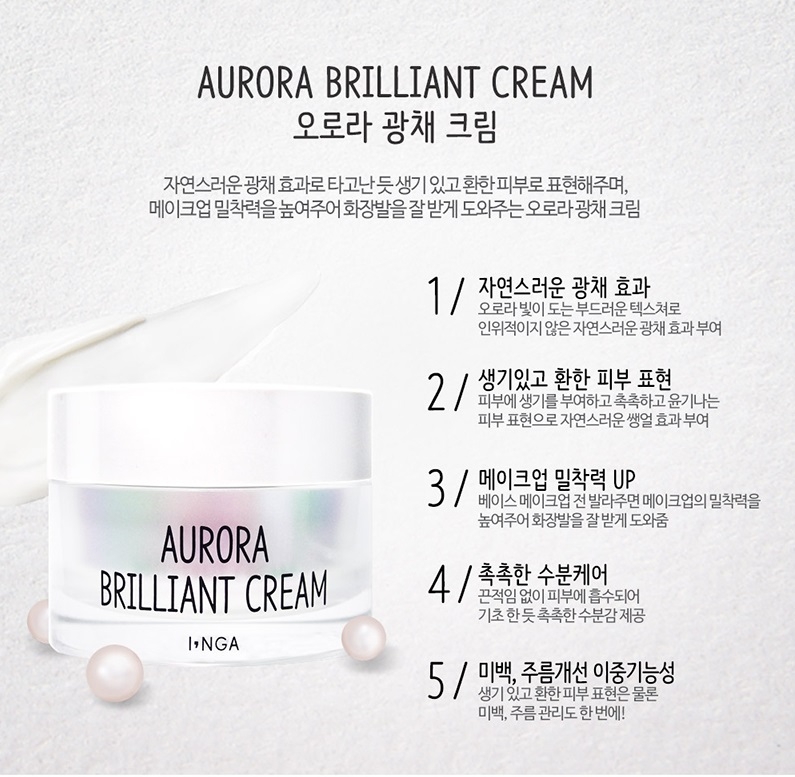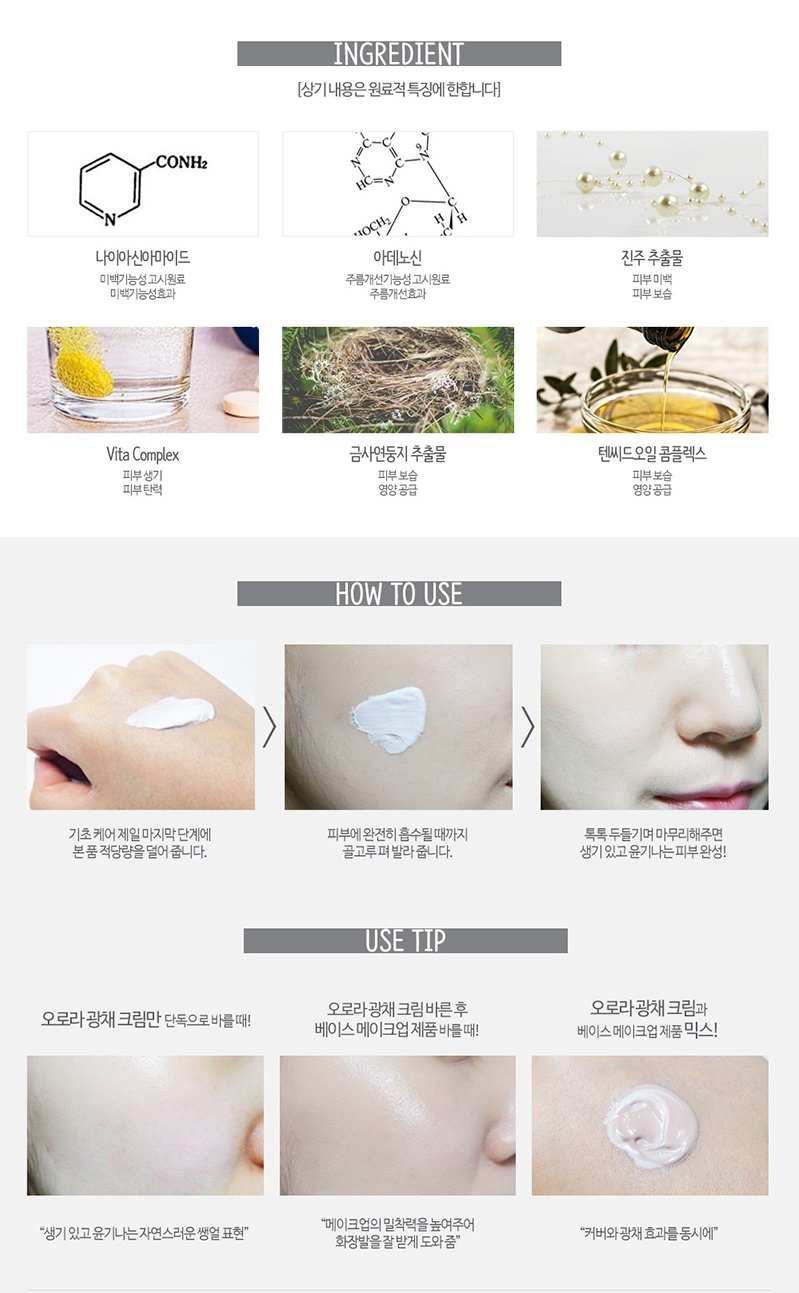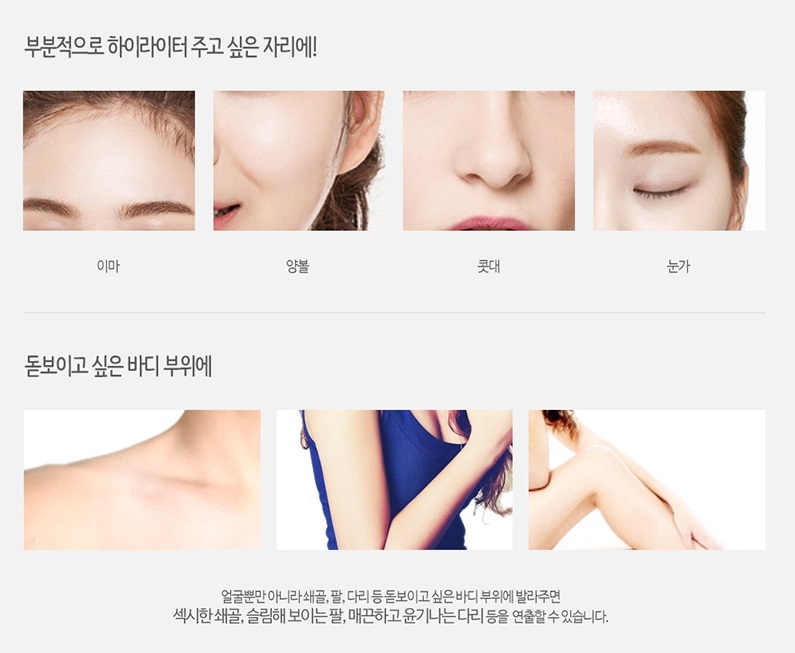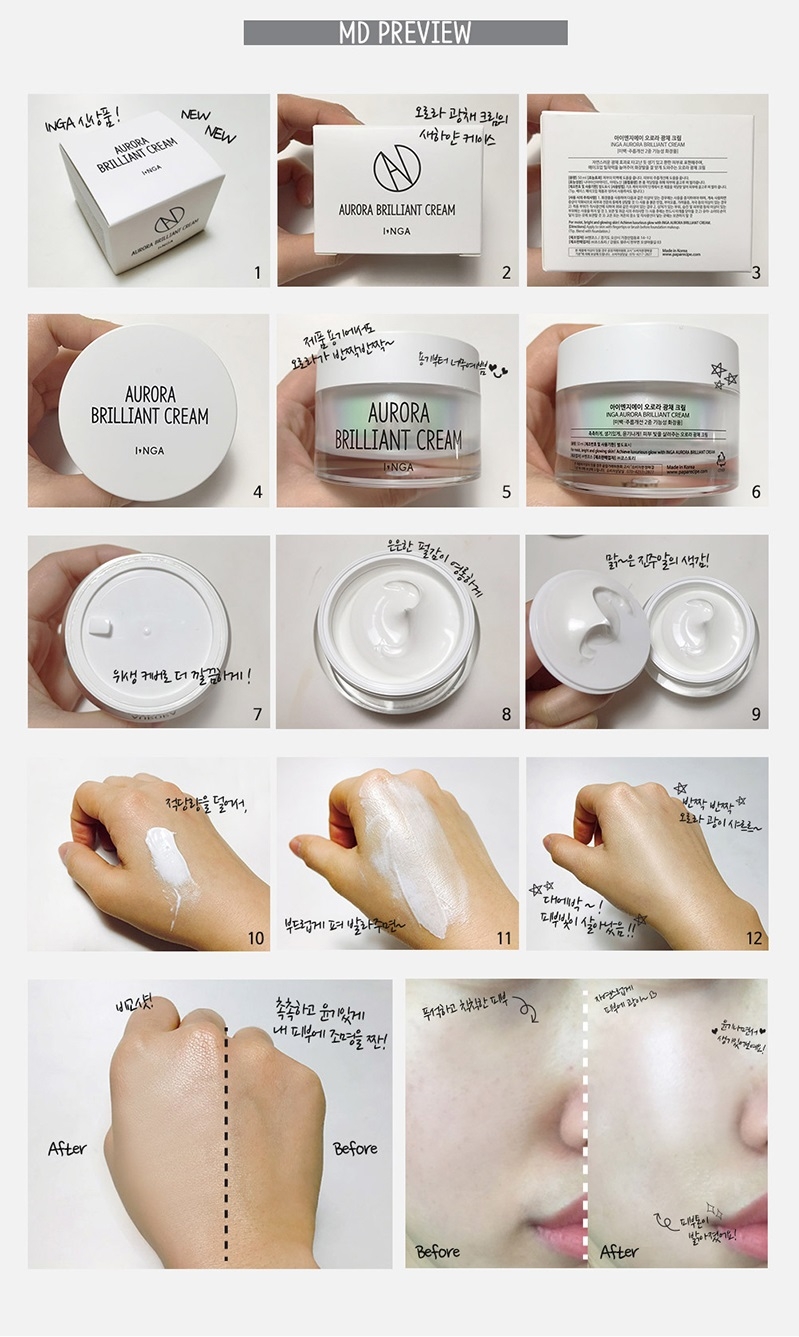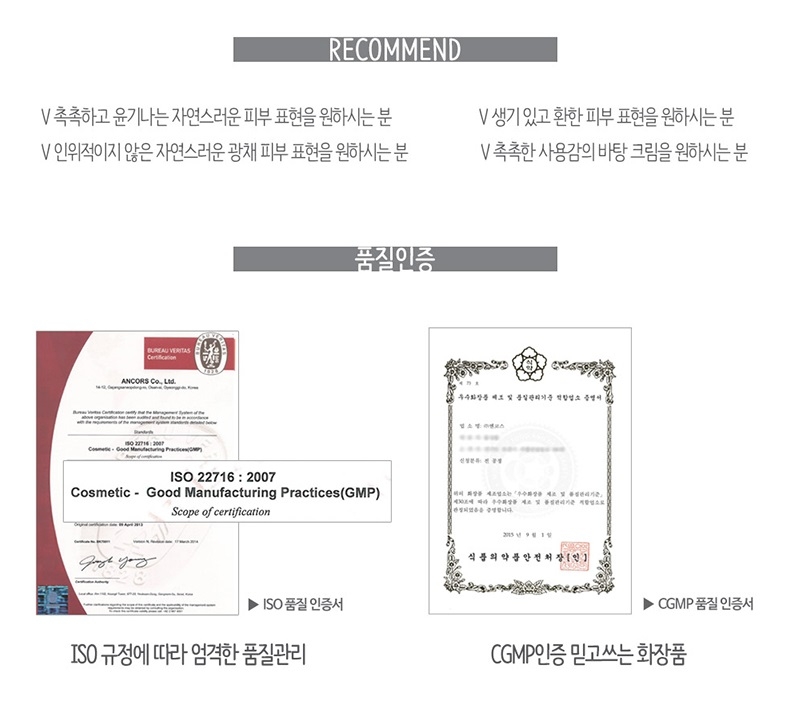 View 100% HB$ Deals terms & conditions
100% Good
Total 2 persons submitted
Excellent(100%)
Good(0%)
Poor(0%)
You can submit review too.
PriceUS$18.39 INGA Aurora Brilliant Cream 50ml Sales Discount Shopping.