SKU:1100pack
Brand:Papa recipe
Papa Recipe Whitening + Honey + Black Mask 3 Pack (each Pack 10 pcs)
Made in Korea
Weight : 25g / each sheet


Paparecipe Bombee Whitening Honey Mask 10's

Contains diamond powder and glutathione that can nourish and smooth the skin, thereby helping to make your skin looks vibrant, bright and crystal-clear.

It is designed with all natural ingredients that are full of nutrients to replenish, rejuvenate, and hydrate your skin to protect & prevent from irritants.

Made with PAPA RECIPE's Gold Complex formula of organic extracts, the Bombee honey mask-pack is made only with organic ingredients directly from nature, without the use of artificial preservatives, making it safe to use for everyone.


Paparecipe Bombee Honey Mask 10's

For the sweet radiant skin everyone is buzzing about !

Still battling parched skin with generic skin care products only to be left with exhausted skin? You're in luck ! PAPA RECIPE is willing to share their sweet little skin care secret with you ! The all-natural, Bombee honey mask pack is designed with organic propolis & honey extract for intense hydration, nutrients, and skin care directly from nature. Experience the sweet skin care secret everyone is buzzing about !

Papa recipe Bombee Black Honey Mask 10's

Made with all-natural ingredients with Manuka honey & propolis as key ingredients directly from Mother Nature, Bombee Black Mask sheet is the last & most important step to your sweet skin care routine!

Not only does it Design to shrink pores and reduce extra sebum, but to hydrate, restore, & nourish, Bombee Black Mask sheet is perfect for everyone. Experience the sweet burst of natural hydration with the Bombee Mask Sheet!

Indulge your skin with the sweet skin care solution, Bombee Black Mask Sheet! Bombee Mask sheet is made with EURO-NApre's all-natural preservatives for a pure, safe to use formula without irritants and artificial chemicals. PAPA's got your back with a genuine, pure formula with real Manuka honey & propolis.

Full of nutrients that replenish and hydrate the skin to build a barrier against possible irritants for stronger, healthier skin, Bombee Black Mask sheet is the final step within the Bombee line for sweet skin! Experience the rich nourishment directly from nature with a burst of intense hydration without the heaviness or stickiness! So quit abusing your skin and experience the sweet secret for yourself today!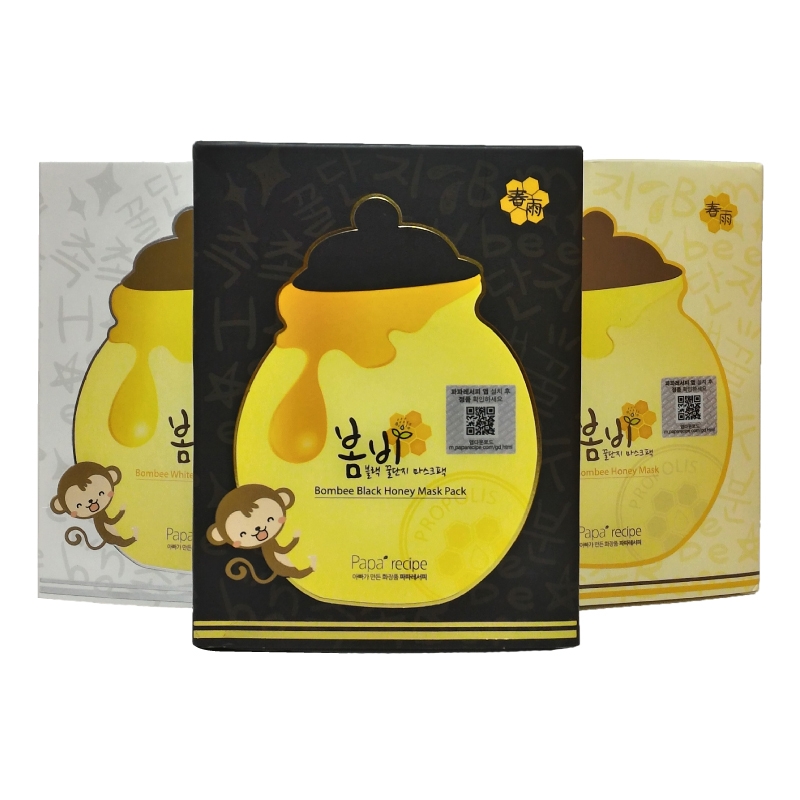 View 100% HB$ Deals terms & conditions
100% Good
Total 2 persons submitted
Excellent(100%)
Good(0%)
Poor(0%)
You can submit review too.
PriceUS$55.90 Papa recipe Whitening+ Honey+ Black Mask 10s x 3 Packs Sales Discount Shopping.